Aries Monthly Horoscope: June 2017
General planetary positions for the month of June are as follows:
This month the Sun will enter Gemini on 15th June. Mars will move in the Gemini zodiac as before. Mercury will transit in the Taurus from 03 June and in Gemini from 18th June onwards. The Jupiter will transit in the Virgo as before and Venus will move in the Taurus from 29th June. Saturn will move into Scorpio from 20th June. Rahu will transit in Leo and Ketu in Aquarius respectively.
Career and Business:
In the month of June you will be more focused on your career prospects. This will make the path towards a golden future. The first phase of the month will give boost to your career. There will also be a satisfactory progress in your business matters. However, in the second phase of the month you will have to work harder for gaining success in career or business. The third phase of the month will be difficult but month end will be favorable. Don't Wait, Talk to an Astrologer now.
Love and Relationship:
This month, you will be finding various ways to establish a better harmony in your family life. But there will not be success in the initial period. Some of your words would be taken on heart by your family members. But your married life will be better and smoother. In your personal relations there will be sweetness from the beginning. However, the second phase of the month will not be good for your personal relations. Third and fourth parts will be relatively better.  Get your Love and Marriage Prospects
Finances:
During the month of June you will be successful in strengthening your monetary position. In the second part of the month you would need to expense relatively more amount of money. However, in the third and fourth phases of the month you will see that majority of your efforts are getting converted into financial success. It will be a reason for your joy. This month you will be excited about shopping some useful household goods. Check your Finance Report 1 Year
Education and Knowledge:
This month you will be willing to make every possible efforts in order to enrich your knowledge and skills. This will help you in focusing on your academic subjects. As a result, you will be included in the list of intelligent people during this month. However, you may face some issues in the second part of the month. But with your talent and presence of mind, you will be able to handle them and gain success in the later parts of the month. Resolve your education issues with Education Report.
Health:
From the beginning of June itself you will be making good efforts to enrich your health and fitness. But due to hectic work and seasonal changes you may need to consume some medicines. However, in the second and third phase of the month you will enjoy a better health. You will see that your health is stronger and brighter. This will enable you to perform your important takes in the given time limit.  Improve your health with our Health Report
Remedial Measures:
Performing following remedies would bring success for those born under Aries zodiac.
Chant "Sri Bajarang Baan" whenever feasible.
Personal Ask A Question
Personal  Solutions Call on +91 95821 92381 OR  +91 11 26496501 and get more information Is there a personal question that you would want to share and get resolved by someone trustworthy? Is there a confusion regarding an intimate issue, which you would seek a solution to? Empower yourself with such knowledge and allow us to … Continue reading Personal Ask A Question →
Price: ₹ 1155 | Delivery : 48 Hr. Get it Now
2017 Career Report – 30% OFF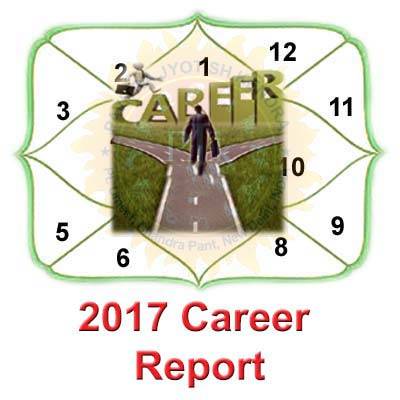 2017 Career Report With the Major Transits in 2017, know the effects of these planets in your Career. Plan your path in a way that causes minimum stress. Make use of this report to know the areas of struggle and plan your year accordingly. If you are looking for a change of job or planning … Continue reading 2017 Career Report – 30% OFF →
Price: ₹ 1399 | Delivery : 7 Days Get it Now