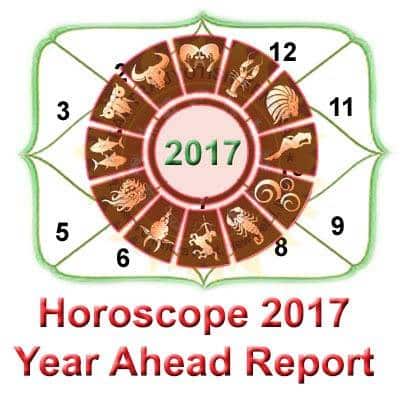 Your Future In 2017 – Quarterly Predictions – 30% OFF
The New Year is almost round the corner. The anticipations and expectations would be rising with the new trends coming up. Your promotions and changes in career, expansion and new deals in your business, a possible relocation in the New Year or new avenue to venture in your profession, are just a few areas that can concern you in your career/ business.
Your health and your family life would also be your area of interest. How do the four quarters unfurl for you in the coming year?
At Pavitrajyotish.com your personal details are honored. With the data provided by you, your concerns are noted carefully. The coming period will be explained so that you may plan and organize your priorities accordingly.
Pt. Umesh Pant, with his years of dedicated work, will provide the optimum remedial measure using the appropriate Gemstone, Rudraksha, Mantra and Yantra.
Delivery : 7 Days
Manually Analysed and Hand-written by Expert Astrologer
Price: ₹ 2995 2099/-
BUY NOW
Customer Care:
If you have any confusion or need further clarification
Call +91-11-26496501
Your Report Will Contain:
1. Astrological Details of your Horoscope Chart
2. Response to your Question
3. Special Observation
4. Prediction of the years ahead in 4 quarters of 2017
In areas that include-
a. Career/Business
b. Finances
c. Health
d. Personal life
e. What to do
f. What not to do
5. Summary 2017
6. Accurate remedial measures for your problems
7. Important tips to make situations easier for you

Benefits of this report:
1. You can take smarter, calculated decisions, with a clear view of the upcoming situation.
2. The solutions to your confusions and problems will be resolved and thus empower you to face the odds with adequate protection
3. Stress due to ignorance will be reduced
4. You will be confident to take wise decisions since the problems will be handled with ease. This will help in clear thinking and happier planning ahead.

Your Future In 2017 – Quarterly Predictions – 30% OFF
BUY NOW
Customer Care:
If you have any confusion or need further clarification
Call +91-11-26496501
Testimonials:
After completing my engineering, my marriage was done at very early age. This brought a lot of pressure because I had more responsibilities and less income. I consulted Pt. Umesh Pant of PavitraJyotish.com and he provided me with Emerald. This Emerald was properly powered and energized according to my kundali. This helped me in getting a new better paying job and one excellent increment also.
-Rakesh Yadav, Lucknow
Pandit Umeshji has been a great support to us. His advice was quite helpful. He is a man of high integrity. He was very patient and kind enough to be available whenever his advise was required. His easy remedies gave positive results. Thanks & Regards.
Surbhi Luthra, Abu Dhabi
Customer Care:
If you are facing any problem in understanding the product or you not able to place an order, kindly call on +91 11 26496501
Other Related Products