2018 Personalised Business Report – 50% Discount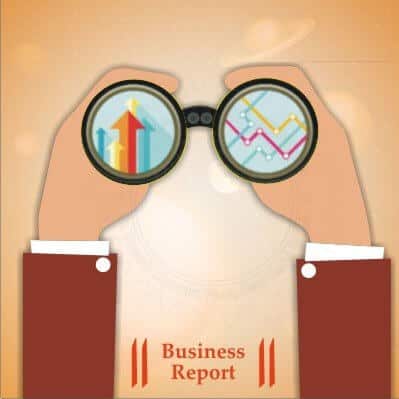 The year 2018 sees a change of signs by hard taskmaster Saturn, benevolent Jupiter and dreaded malefic Rahu –Ketu. These changes have potential to affect notable changes in the business. Pavitra Jyotish in order to help business person prepares this comprehensive personalized report. Here the report forewarns you about possible unhealthy time for development or expansion of capacity for the manufacturer. At the same time, the right time to commence development-oriented activities and also gainful time for you. The report also dwells about the possibility of new opportunity coming your way. Here we also mention about supportive time for major financial involvement.
Chief Astrologer Pt. Umesh Ji is the personal business person can trust to guide about future developments triggered by a change in planetary position. He has acquired in-depth knowledge of Vedic Astrology and its practical applications. Under his expert guidance, expert astrologer prepares a detailed personalized 2018 Business report. In this report, useful optional remedy like wearing an energized Gemstone or Rudraksha or Yantra is also mentioned. This can help you overcome obstacles and lead to throbbing profitable business.
Info
Delivery : 7 Days
Manually Analysed and Hand-written by Expert Astrologer
Customer Care
If you have any confusion or need further clarification
Call +91-11-26496501
Your Report Will Contain:
1. Astrological Details of your Horoscope Chart
2. Effect of Ascendant and Ascendant lord
3. Effect of Moon Sign
4. Response to your Question
5. Business Prospects as noted from your Horoscope Chart
6. Impact of planets for you in 2018
7. Year in a Nutshell
8. Detailed report of 2018 in 4 quarters
9. Special Observation
10. Summary 2018
11. Accurate remedial measures for your problems
12. Important tips to make situations easier for you

Benefits of this report:
1. You can take smarter calculated decisions, with a clear view of the upcoming situation.
2. The guidelines offered will help you make effective planning
3. Risks in your career progress will be reduced
4. Efforts channelized in the right direction will yield better results

Testimonials:
Pandit Umeshji has been a great support to us. His advice was quite helpful. He is a man of high integrity. He was very patient and kind enough to be available whenever his advise was required. His easy remedies gave positive results. Thanks & Regards.
Surbhi Luthra, Abu Dhabi
There were ups and downs in my business past year. Since most of the times I experienced profitable returns in my business, I was sort of curious what the year 2018 would hold for my venture. So, I consulted Umesh Ji for his guidance. His 2018 business report is the detail of everything I would require for the sake of my business. Risks to avoid, and opportunity to embrace, are the gist which made me go for his service. Overall I really had a meaningful interaction with him.
Aditya Saxena, Delhi, NCR