Aries Weekly Horoscope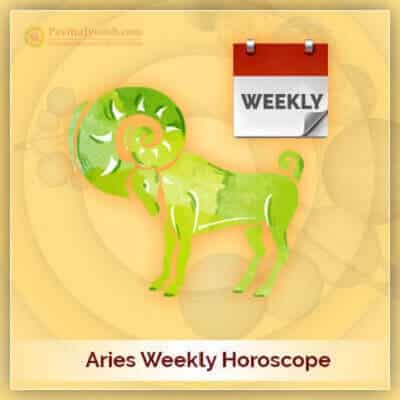 Manage Your Week Astrologically With Aries Weekly Horoscope
Know about Aries Weekly Horoscope Astrology (Born Between March 21 – April 20)
Aries Weekly Horoscope is a week-wise analysis on the life of Aries natives enabling them to gather better understanding of how to manage their Aries Astrology Weekly Career, Love Horoscope. Aries Weekly predictions are best online astrological solution to get you benefited in a positive manner. Read your Aries Weekly Horoscope.
Aries Weekly Astrology Prediction for 16 May 2022 to 22 May 2022
16 May 2022 to 22 May 2022: In the first two days of this week, people of Aries will be able to increase the glow of their faces. In these days, you will be maintaining the balance in your food and comfort along work. You will be benefited in the related business. This will keep your freshness intensified. In the next two days of this week, you will continue growing towards a better life. However, your challenges will not be less during this time. By this you will naturally become disturbed. You will continue to manage your work with your health. There will be good progress in avoiding troubles in the coming days. In love relationships, the sweet things of the companions will be missed. But the level of mirth will be reduced. You will be getting results in the last days of the week. Whether it is related to the employment or the home, you will have good progress. Do you know an unmatched kundali could be the outcome of troublesome marriage later? Ask for the detailed kundali matching report today and settle in peaceful marriage.