Aries Weekly Horoscope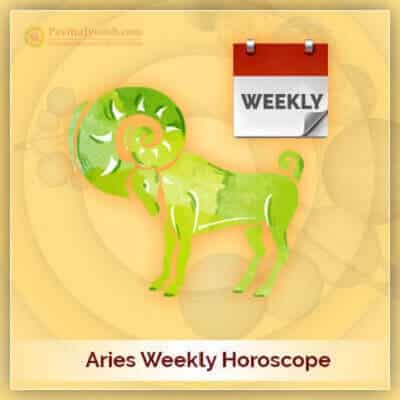 Manage Your Week Astrologically With Aries Weekly Horoscope
Know about Aries Weekly Horoscope Astrology (Born Between March 21 – April 20)
Aries Weekly Horoscope is a week-wise analysis on the life of Aries natives enabling them to gather better understanding of how to manage their Aries Astrology Weekly Career, Love Horoscope. Aries Weekly predictions are best online astrological solution to get you benefited in a positive manner. Read your Aries Weekly Horoscope.
Aries Weekly Astrology Prediction for 5 December 2022 to 11 December 2022
5 December 2022 to 11 December 2022: From the earliest part of this week Aries will have tremendous progress in reference of non-movable assets. The efforts made will achieve success. Between your parental side and you coordination will increase. Court cases will be in luck. But the first part of the week in terms of health issues will be prompting. Work and business related areas will be with luck. Public and private sectors will indicate success in given interview. In the middle part of the week promotion will be expected in the work area. If you are giving short term services, then you have positive signs for expanding them. This week's central part will be grooming and progressive in the matter of land and building related matters. Love relationship will be compound of mixed results in this week. Anticipating more expenses in context of money will be experienced. It will be expected to take more care of the related facts. In this week luck will be stronger in related fields. And your work and business will gain success. But from planetary transition may impart difficulties. Do you know an unmatched kundali could be the outcome of troublesome marriage later? Ask for the detailed kundali matching report today and settle in peaceful marriage.