Aries Weekly Horoscope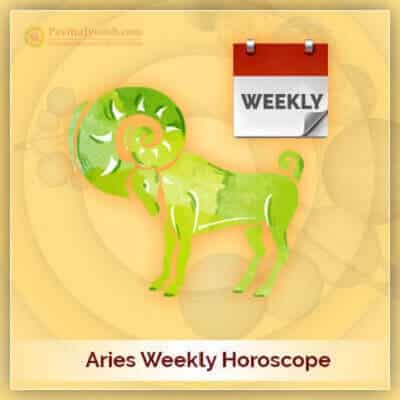 Manage Your Week Astrologically With Aries Weekly Horoscope
Know about Aries Weekly Horoscope Astrology (Born Between March 21 – April 20)
Aries Weekly Horoscope is a week-wise analysis on the life of Aries natives enabling them to gather better understanding of how to manage their Aries Astrology Weekly Career, Love Horoscope. Aries Weekly predictions are best online astrological solution to get you benefited in a positive manner. Read your Aries Weekly Horoscope.
Aries Weekly Astrology Prediction for 25 September 2023 to 1 October 2023
25 September 2023 to 1 October 2023: From the starting of the week itself, natives of Aries zodiac will gradually obtain a good lead in the investments and foreign ventures. Efforts done by you will be indicative of success. It is likely that you will succeed in the works related to law, brokerage, and distant ventures. There are chances that your opponents may make a conspiracy against you. You should be very careful in this area. There is a possibility of downfall in the health as well as personal relationships. You will earn a respectable position in the society during the second week. You will find yourself in a good health. Religion and charity would be the main priority for you. If you belong to political or business sector, you will get very good results despite the hectic days during the initial phase of the week. You will be able to gain success at your workplace. There are possibilities that you may bring home some luxurious items in the weekend. Do you know an unmatched kundali could be the outcome of troublesome marriage later? Ask for the detailed kundali matching report today and settle in peaceful marriage.