Aries Weekly Horoscope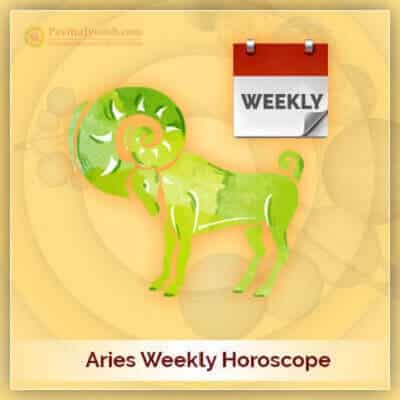 Manage Your Week Astrologically With Aries Weekly Horoscope
Know about Aries Weekly Horoscope Astrology (Born Between March 21 – April 20)
Aries Weekly Horoscope is a week-wise analysis on the life of Aries natives enabling them to gather better understanding of how to manage their Aries Astrology Weekly Career, Love Horoscope. Aries Weekly predictions are best online astrological solution to get you benefited in a positive manner. Read your Aries Weekly Horoscope.
Aries Weekly Astrology Prediction for 26 September 2022 to 2 October 2022
26 September 2022 to 2 October 2022: People with Aries will be bound to travel for career and business related issues so that they can get good prospects. Transfers in your work areas have possible chance this week. Pending plans may get expedited in the first week. There will be increase in wealth and foreign relations. The first part of this week may prove relatively moderate in terms of health. You will need to work on getting your partners attention for getting love. But this week is going to increase your luck. Family life will be good and religious events will be a success. You will be benefitedwith warmth and wealth from your father's side. The final part of this week will bring lots of good times in your work and business. Love and health in your life will increase. There can be an end to the miseries in your health. In the last part of the week free lancing services may be expanded.This week in terms of enhancing physical pleasurestand a good chance. In Short, this week will give the maximum benefits. Do you know an unmatched kundali could be the outcome of troublesome marriage later? Ask for the detailed kundali matching report today and settle in peaceful marriage.