Astrological Analysis About China
Published On : August 26, 2017
|
Author : Astrologer Pt Umesh Chandra Pant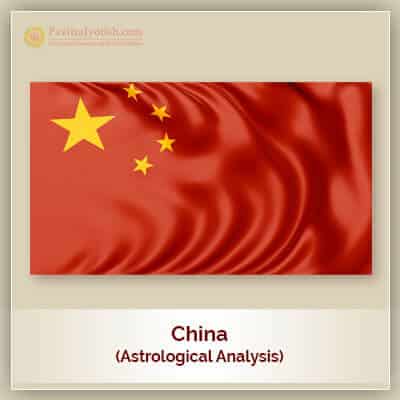 Astrological Analysis Revealing China's Variant Aspects
About the People's Republic of China (As China is officially called)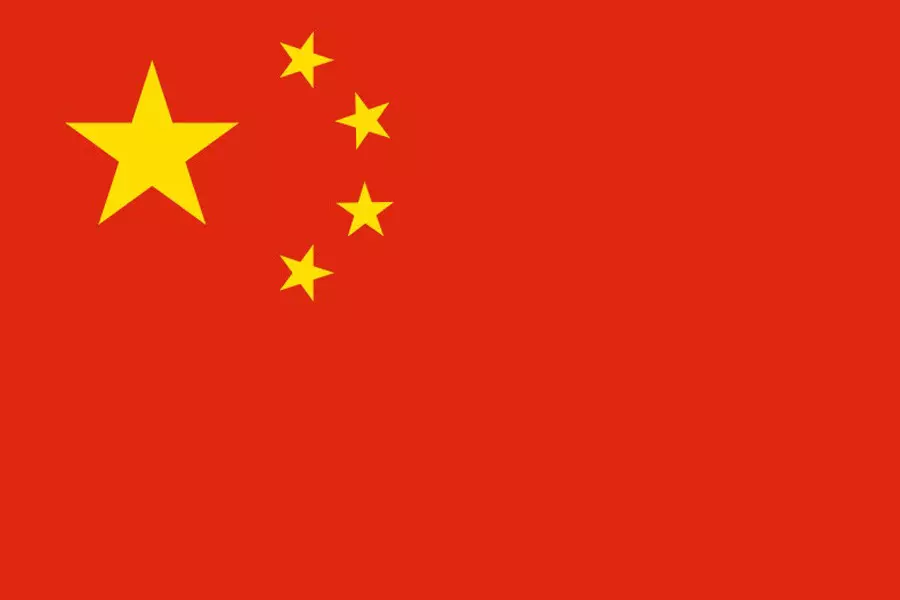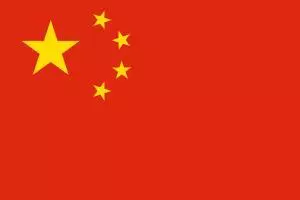 Astrological Analysis About China. People's Republic of China (PRC) or simply China is the largest country in the world based on population of nearly 1.404 billion. The country ranks as the 4th largest nation in the world because of its about 9,600,000 square kilometers of total areas. Chinese government is run by the Community Party Of China. The geographical location of the country is in the eastern Asia and is said to occupy the largest landmass of the East Asia. The vastness of China is such that it can be compared with almost an entire Europe. The central government of China controls 33 administrative units consisting of 22 provinces, 5 autonomous regions, 4 municipalities, and 2 special administrative regions like Hong Kong and Macau. The border of China extends to the range of 22000 kilometers on the land but when it comes to coastline it extends well over to 18000 kms. The country has total of 6,536 islands, with Taiwan being the largest of them consisting total area of 36,000 square kilometers.
China has a legacy of cultural relics and historical sites dating back to the era of 4000 years, thus accrediting the country to have the earliest civilization in the world. Besides having a recorded history of 4000 years old, China did exceptionally well on the front of economical and cultural progress, regardless of political and social turmoil causing infliction of serious reputational damage to the country's standing on global stage. Though cultural development of China owes no credit to the world outside but Buddhism stands as the only cultural introduction to the country from India that influenced China spiritually. Though China developed its cultural roots without assistance from the outside world but it also contributed destructive outcome of being an ill-prepared China to tackle technological prowess of the foreign nations. As a result, China had to go through foreign country's subjugation but it didn't last long, as China's strong-willed revolutions led to the formation of communist government in 1949. This capacitated China to influence the foreign countries strongly. China has some of the best engineering projects made in 2000 years ago; including The Great Wall, the Grand Canal and the Karez irrigation systems. Beijing is the capital of China. Putonghua or Mandarin is the official language while Buddhism, Taoism and Islam are the three major religions in China. Renminbi (RMB) is the Chinese currency measured in the unit of Yuan.
We at PavitraJyotish are conducting an astrological analysis on China in the following manner. The analysis follows the course of adequate precision as maintained through our meticulous study and astrological calculations exercised thereof.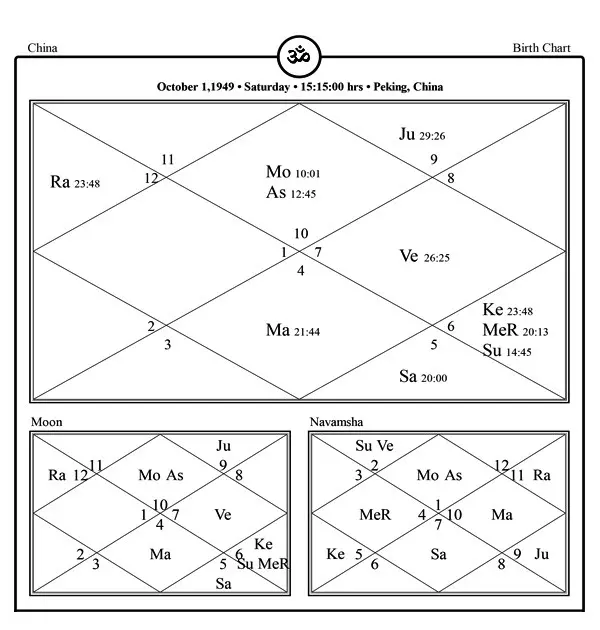 Astrological position
China came into existence when last of earthly sign Capricorn was rising on the eastern horizon. Meaning the Ascendant is Capricorn, ruled by wily Saturn. As a ruler of the Ascendant Saturn is in its enemy sign Leo and stationed in the eighth house. This position only portends a hard time for the country during initial stages. See the coincidence now. The first Saturn returns around 1978-79 sowed seeds of development, modernization. Saturn is exalted in a D9 chart. Debilitated Mars positioned in the seventh house directly aspect the Capricorn Zodiac Sign. These positions of Mars and Saturn reveal strong restlessness to grow and manifest in a grand way.  The Strong position of planets in D9 chart works well in fulfilling the aspirations, and we see the result today.   Ever wanted to Astrologer Contact? Well, realise it today and have your doubts cleared head on.

Important Transits in the near future
Ruler of the Ascendant Saturn is to keep traversing in a fiery Sagittarius Zodiac Sign through the 12th house for ensuing couple of year. Saturn then crosses over the radical position of Jupiter stationed in the12th house. Saturn moves in Capricorn through the first house around the beginning of the year 2020. This can prove kind of trying period for China.
Jupiter is to move in Libra and Scorpio Zodiac Sign in ensuing couple of years.
Rahu – Ketu are to transit in Cancer –Capricorn for around eighteen months and then Rahu –Ketu shifts into Gemini and Sagittarius around 2019, through the sixth and 12th house respectively.
China is currently under influence of sub-period of Jupiter in a major period of Saturn. Then for around 17 Years, a Major period of Mercury that is from 24th October 2019 to 23rd October 2036 is to rule. Mercury is in own sign Virgo and moves in retrograde mode. Mercury also rules the sixth house, linked with adversity in general.
Astro analysis of above mentioned planetary transit and influence of major period.
Transit of Saturn in Sagittarius through the 12th house is not a happy proposition. China can then faces issues in foreign trade. It is not to be a smooth sailing in matters related to foreign trade and relations with neighboring countries. There may be some lessons to learn. However, Saturn crossing over the radical position of Strong Jupiter can work for major gains. Here China may need to compromise on a certain issue to keep the show running. This transit of Saturn is indicative of not so favorable time for common man/masses at large.
Jupiter moves in Libra and Scorpio through the tenth and eleventh house. Movement of Jupiter is to act as a kind of stabilizing effect in matters related to trade. Some measures by the government are to make people at large feel more comfortable and happy to some extent.
Movement of Rahu –Ketu through seventh and the Ascendant is to have a notable effect. Movement of Ketu through the Ascendant and over radical Moon can lead to the unexpected decision by Government and can have a far-reaching effect on masses and relationship with the neighboring country. On another side, China may receive support from unusual quarters.
Transit of Venus from around mid of August to end of the year 2018, is to present favorable results for Government. Some decisions taken by Government is to have far-reaching positive effects. Progressive forces are to work effectively.
This is now the last phase of Saturn major period in sub-period of Jupiter. This is to have positive effect albeit to some extent. During the year 2019, China may have the setback over some international issue.
Commencement of Mercury major period from around of September 2019 does not sound well for the progress of China. They may have to make some unwilling compromises. The growth rate is too slow down.
Conclusively we do not see much favorable period for China in the coming years, more so from the year 2019.
Worry about your career? Not being able to make a right career choice. Avail of our Career Horoscope By Career Astrologer In Delhi and demystify the success and unanswered mystery of your career's growth.
Our informative guidance About Feng Shui, Indian National Congress Horoscope, Astrological Analysis About Italy, Astrological Analysis About Sri Lanka leads to better understand subtle nuances of astrological nature, as well as helping you with geographical status of nations and other things.
Read more Articles:  Astrological Analysis About Japan and Astrological Analysis About Italy