Astrological Analysis About France
Date : September 16, 2017
|
Author : Astrologer Pt Umesh Chandra Pant
Introduction About France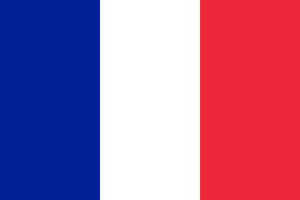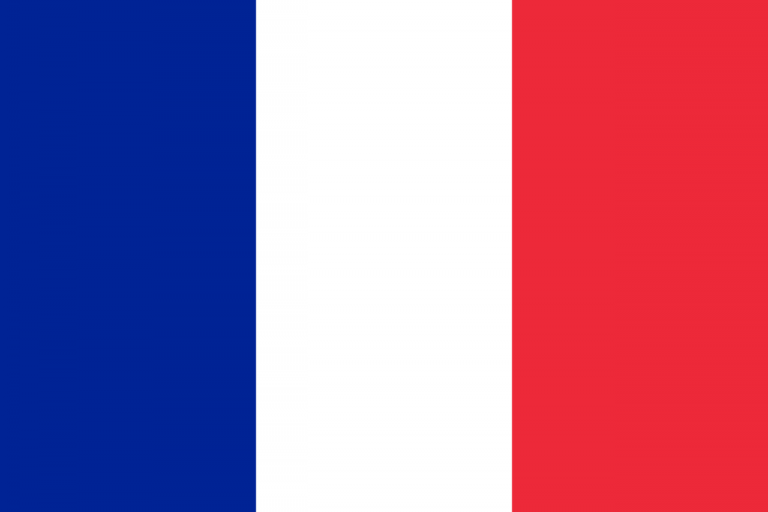 France is one of the founding members of United Nations (UN) and also a permanent member of the UN Security Council. France has a strong influence on the economic, cultural and political scenario of the world, on being measured as one of the wealthiest nations in the world. However, there are some long-standing problems, disturbing peace, and harmony of this beautiful and genteel country.  Most precarious problems are about illegal immigration and racism. The French economy has become more vulnerable owing to the current financial crisis surrounding the Eurozone. For the prompt answer to your worries have a telephonic consultation with our expert Astrologer.
French Language
French is an official language in 29 countries. Most of these are members of the community of 84 countries which share official use or teaching French. It is spoken as the first language in France. French is the fourth –most widely spoken mother tongue in the European Union. Approximately one-fifth are able to speak French as a second language. French is the second most taught foreign language in the EU. French has a long history as an international language of literature and scientific standards and is a primary or second language of many international organizations.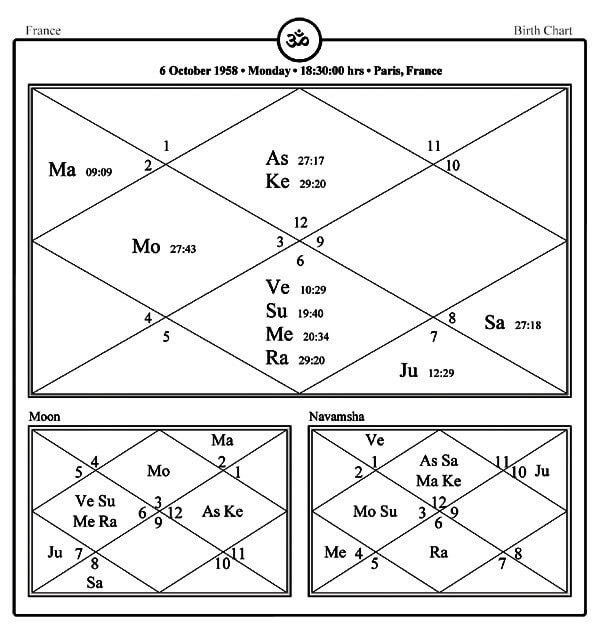 Astrological positions of planets and Transits
Rising star of the Ascendant is a dual-natured last of water sign Pisces. Ruler of the Ascendant Jupiter is in a cultured air sign Libra and positioned in the eighth house, the house of adversities. Owing to this France experienced financial mismanagement, disputes with neighboring countries, poor investment planning etc. Jupiter also holds a portfolio of the tenth house in the chart of France. Jupiter is measured as the powerful benefit and has facilitated encouraging results like an accumulation of wealth through domestic as well as international trade.
Along with malefic Rahu, crafty Mercury, debilitated and combust Venus and mighty Sun occupy the seventh house in the chart of France.
In a Natal chart of a country, the 7th house relates to the relations of the country through contracts and trade agreements and foreign affairs as well. The 7th house also has an important role in growth and development of the country.
Natal Sun being the ruler of the sixth house is in conjunct with crafty Mercury in the seventh house. Debilitated and combust Venus and malefic Rahu also occupy the seventh house, in Natal chart of the country. In Astrological terms a Stellium is formed in the seventh house, owing to the presence of four planets leading to mixing results.
Mercury being in own sign is to have a positive impact on France. It leads to pushing Mercantile activities to yield profits, other trade agreements and contracts.
Mars holds the portfolio of the second and the ninth house in Natal chart of France.
Mars is in earth sign Taurus and stationed in the third house in direct opposition to wily Saturn posited in the ninth house.  Looking for the best answer to your questions? Ask questions and get to know reliable astro answers from the best astrologer.

Transits
Ruler of the Ascendant Jupiter repeats it natal position from around mid of September till around mid of October 2018. Then it moves into fix natured water sign Scorpio and moves through the ninth house.
During transit through Scorpio, Jupiter crosses over Natal Saturn and aspects of Natal Mars.
From around beginning of October 2017, Saturn moves in last of fire sign Sagittarius in the tenth house. Saturn then during transit aspects the seventh house and planets stationed therein.
Malefic Rahu traverses in Cancer and Ketu in Capricorn in the fifth and eleventh house respectively from around mid of August 2017 till around beginning of March 2019. Then Rahu shifts into Gemini in the fourth house and Ketu in Sagittarius through the tenth house.
Predictions
Movement of Jupiter in Libra is to render kind of mix results. France can have disputes with neighboring countries. Due attention is needed for financial planning. On the positive side, Jupiter is lead to promising results like an accumulation of wealth through domestic and international trade.
Transit of Jupiter in a fix natured water sign Scorpio is likely to work well for the economy of the country. Revenue of government is to increase encouragingly. Here there is likely to be some lessons to be learned about managing foreign relations and international trade. Overall, this transit of Jupiter seems prospective for France.
Saturn moving through dual natured last of fire sign Sagittarius through the tenth house is to have a major impact on foreign affairs and trade as well.
There is likely to be pressure on the government to take strict measure to curb terrorism, illegal immigrants.
Pragmatic measures are likely to be taken to promote foreign trade, contract, and sale of equipment both civil and military.
France may have kind of tough time managing domestic matters, during transit of Saturn in Sagittarius. Values for which France stands may be on test here.
Change in equations in a present relationship with other countries.
In the year 2018, from around May to end of October, France can take aggressive measures to prove its supremacy in the relationship with less developed countries.
Around last quarter of 2018, France is to have to cushion on the financial front.
The year 2019 can prove much tough for France. Managing foreign relationship efficiently to its own benefit looks challenging.
Ever wanted to get an appointment with a renowned astrologer? Well, realise it today and have your doubts cleared head on.