Astrological Analysis About Japan
Published On : October 2, 2017
|
Author : Astrologer Pt Umesh Chandra Pant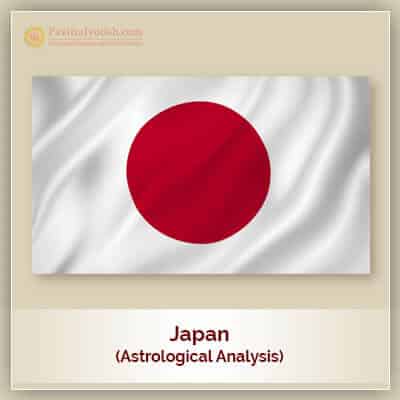 Here Is Astrological Depiction Of Japan Done By Our Expert
Introduction About Japan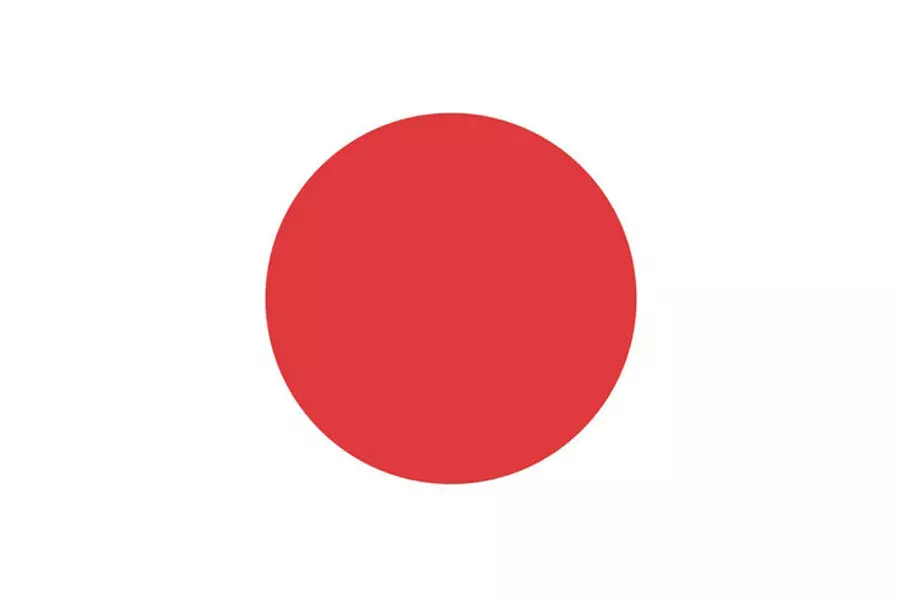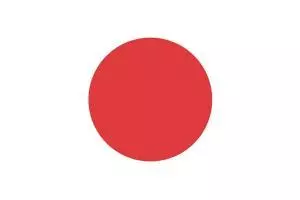 Astrological Analysis About Japan Horoscope. Japan is located in the Eastern subregion of Asia known as East Asia. It is predominantly called an island country consisting of a cluster of nearly 6852 islands. Honshu, Hokkaido, Kyushu, and Shikoku are some of the most famous islands of Japan. The country geographically exists in the Pacific Ocean and off the eastern shore of the Asian Continent. East China Sea surrounds Japan in the north and Philippine Sea in the south. The general view held in connection with Japan on international stage is that the country is an insular island nation having a single language and culture that it shares with its citizens in an unformed way. Also known as Land of the Rising Sun, Japan has its capital city by the name of Tokyo. This famous metropolitan city is home to 13.8 million human populations, and if the data of 2014 is to be believed, Greater Tokyo Area, which is the most populous metropolitan area of Japan, has been ranked as the world's most populous metropolitan area based on the population of 38 million people.
One of the interesting facts of Japan is that the normal life expectancy of people here is around 80 to 90 years old. Means, the life expectancy rate in the country is impressively higher while the infant mortality rate is third lowest with worldwide comparison. Japan is one of the greatest powerful nations in the world and has its association with G7, G8, G20, UN, OECD, and the Association of Southeast Asian Nations (ASEAN). The country is also considered powerful due to its economy strength and is accredited to be the world's third-largest nation by its fiscal power based on the data of its gross domestic product. The reason for Japan being the world's one of the most technologically powerful nations is largely attributed to its highly skilled and educated workforce that grow on rapid expansion in the country because having cutting-edge education systems. Even with world's fourth most powerful military might, this highly developed country maintains peacekeeping role and self-defense purpose. The worldwide recognition of Japan is largely augmented due to its having influential music industry, video gaming, anime, rich cuisine, historical and extensive cinema and country's commendable contribution to the science and sophisticated technology.  Get Astrological Remedies for your personal issues by Best Vedic Jyotish In Delhi.
We at PavitraJyotish are conducting an astrological analysis on Japan in the following details.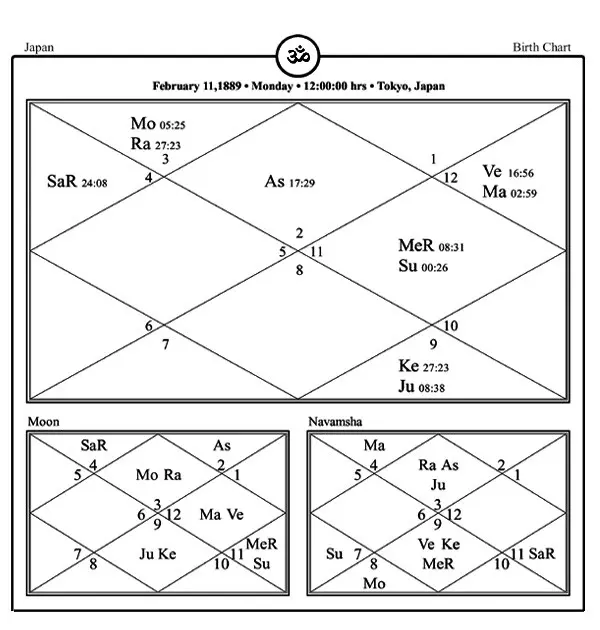 Astrological Highlights
The rising star on eastern horizon meaning the Ascendant is Taurus, a fix natured earth sign.
Venus is the ruler of the Ascendant and also that of the sixth house. Venus is in its sign of exaltation Pisces and is positioned along with Mars (being ruler of the seventh house) in the eleventh house.
Ruler of the eleventh house Jupiter also holds the portfolio of the eighth house. Jupiter is in own sign Sagittarius and stationed in the eighth house along with malefic shadow planet Ketu.
The tenth house is occupied by mighty Sun and retrograde Mercury.
Being the ruler of the ninth and the tenth house will Saturn is a water sign Cancer, moves in retrograde mode and positioned in the third house.
Moon is in Gemini and stationed in the second house along with Rahu (north node).
In D9 chart, Sun, Moon, and Mars are debilitated. Saturn is in own sign and hence gathers strength.
Moon and Jupiter are in opposition to each other.
Mars views the second house and Moon positioned therein.
The unique position is that no planet has aspect over Saturn and Saturn does not aspect any planet.

Major Transits in near future
Jupiter currently is in air sign Libra and moves through the sixth house.
From around 11th October 2018, Jupiter makes move in a fix natured water sign Scorpio and passes through the seventh house.
Jupiter enters own sign a dual-natured last of fire sign Sagittarius from around end of March 2019. On becoming retrograde Jupiter re-enters Scorpio from around 23rd April 2019. On becoming direct Jupiter again moves in own sign Sagittarius from 5th November 2019 and moves therein until around end of March 2020.
Saturn makes move in a dual-natured last of fire sign Sagittarius from around 26th October 2017. Saturn then passes through the eighth house. During this movement, Saturn crosses over the radical position of Jupiter and Ketu.
Saturn shifts in own sign Capricorn from 24th January 2020.
Shadow planets Rahu –Ketu currently traverse in Cancer and Capricorn respectively on 3/9 house axis.
From around 7th March, 2019 Rahu-Ketu make move into Gemini and Sagittarius respectively and pass through 2/8 house axis.
From around May 2018 to around end of October 2018, Mars moves in last of earth sign Capricorn and pass through the ninth house. This is in opposition to natal Saturn in cancer. Mars is exalted here.
From around August to end of the year 2018 Venus moves in own sign Libra and passes through the sixth house till the end of the year 2018.
Astrological Analysis
The Ascendant falling in a fix natured earth sign is indicative of being down to earth nature and firm resolve to stand apart.
Ruler of the first house Venus is exalted and well placed in the eleventh house along with ruler of the seventh house Mars. This blesses the nation with good standing and progress.
Presence of Sun and retrograde Mercury in Aquarius shows progress in making advances in latest technology in electronics equipment and other spheres as well.
Saturn in the third house as a ruler of the tenth house makes its people enterprising and innovative thus creating lots of wealth and prosperity for the nation.
Transit of Saturn in Sagittarius through the eighth house and crossing over the radical position of Jupiter and Ketu can have a major influence on the belief of people at large. This is also to effect on the speed of execution of works, delays, and obstruction. Some fatal accidents can shake the country. For meeting disaster, fatal accidents effectively to cause minimum damage a long-term strong strategy are to be worked out. Lessons from past are to be learned.
Transiting Saturn moves in direct opposition to natal Moon, being the ruler of the third house. This can shake then present leadership; affect adversely means of communications in the country including transport, media, telecommunications and information technology. This transit can also lead to change in the education system.
Transiting Saturn eyes the second house. This can have an effect on national wealth, status and relationships within a country and with its neighbors. The purchasing power of the people, financial stability, and national income, the strength of the currency, budget, and balance of trade are the areas where negative disturbing influence can be felt.
Jupiter transiting in Libra through the sixth house also views the second house along with Moon and Rahu positioned therein. Influence of Jupiter is to work well in minimizing the effect of the negative disturbing influence of dreaded Saturn. It is to work towards financial stability, increase the purchasing power of people to some extent.
With Jupiter shifting in fix natured water sign Scorpio, Saturn is to have a free hand to cause disturbances in the year 2019.
Malefic Ketu moving through Sagittarius in the year 2019 can have a major effect on the belief of people and add to the negative disrupting influence of Saturn. A challenging time for Japan in the year 2019.
Movement of exalted Mars through the ninth house, in direct opposition to Natal Saturn, can have an adverse effect on progress and development. Setbacks for the fortune of the country. This also indicates setbacks for the international position of the country.
Provocation from neighboring country can force Japan to take some strong action; a war like situation can develop, during movement of exalted Mars in the ninth house.
The period from around August until the end of the year 2018 can result in doing something which does not go well progress of the country.
The conclusively year 2018 -19 is indicative of a kind of challenging time for Japan, more minuses than pluses.
Ever wanted to Get An Appointment With A Renowned Astrologer? Well, realise it today and have your doubts cleared head on.
Get your commercial activities in order profitably with our Business Problems Solution Astrology solution. Besides, you can choose to get enlightened with information on Rahu And Ketu Change Zodiac Sign On 18th August 2017, Astrological Analysis About Iran, Marriage Problems Solution Astrology, Health Problems Solution Astrology. They contain informative guidance and solution for your particular astrological needs.
Read more Blogs:  Astrological Analysis About China and Astrological Analysis About Sri Lanka