Astrological Analysis About Sri Lanka
Date : November 4, 2017
|
Author : Astrologer Pt Umesh Chandra Pant
Introduction About Sri Lanka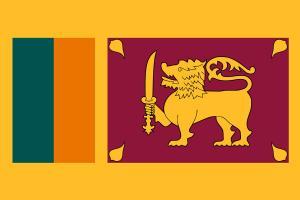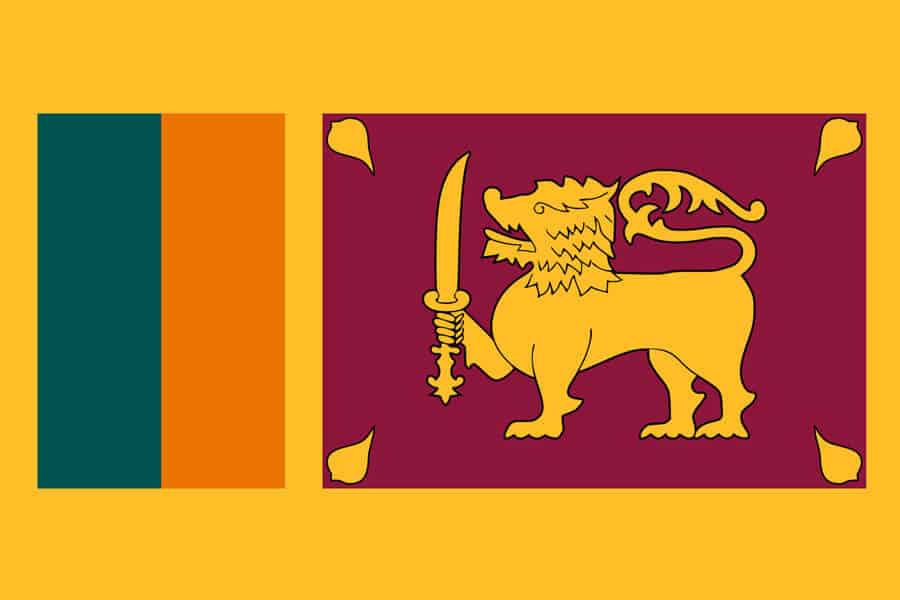 It is officially the Democratic Socialist Republic of Sri Lanka. It is in South Asia an Island country located in the northeast of Maldives and southeast of India. Many cultures, languages, and ethnicities dwell in Sri Lanka. Sinhalese ethnicity holds the majority of the population. Besides, Lankan and Indian Tamils are also part of the population. Majority of Lankans follow Buddhism. Hinduism, Islam, and Christianity also have a place in the country.  Tamil minority has played a major role in the history of the country. It has a rich cultural heritage. During British rule, it was known as Ceylon. Radio Ceylon was very much popular in India through Binaca Geet Mala program for years. Culturally it has strong links with India. Geographic location and its deep harbors have enhanced its importance for trade.  Its diverse landscapes range from the rainforest and arid plains to highlands and sandy beaches. It's famed for its ancient Buddhist ruins. Many ruins in the ancient capital of the country are found to be dated back to 2000 years. Problems in life hampering your growth? Book an appointment with our astrologer and get your questions solved right away.
Internationally it is known as founding member of South Asia Association for Regional Cooperation (SAARC), it is a member of United Nations, Commonwealth of Nations and also involved in non-alignment movement along with the Maldives. It has high Human Development index and boasts about highest per capita income among South Asian countries.
Pavitra Jyotish explores what is in store for Sri Lanka in ensuing around a couple of years keeping in view provisions of Vedic Astrology.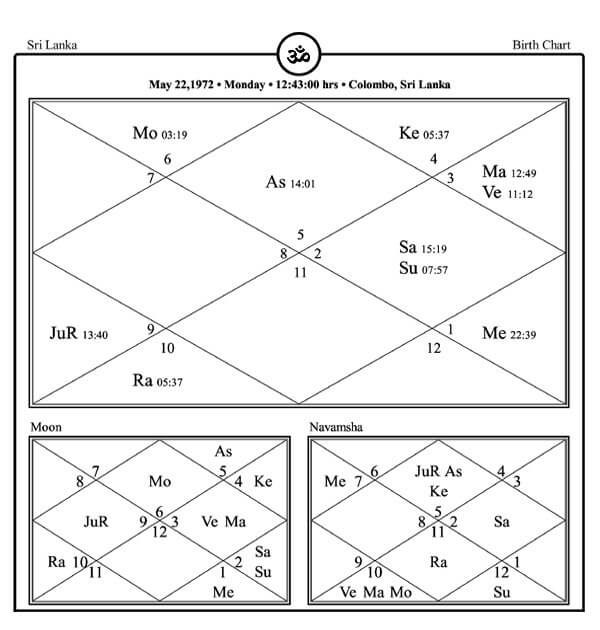 Astrological Highlights
Astrological Analysis About Sri Lanka
King of zodiac mighty Sun rules the Ascendant and is in Taurus along with wily Saturn and stationed in the tenth house.
Ruler of the tenth house Venus is in Gemini with Mars being the ruler of the ninth house is placed in the eleventh house. Venus also holds a portfolio of the third house. Mars is also in charge of the fourth house.
Mercury rules the second and the eleventh house. Mercury is in fire sign Aries and camps in the ninth house.
Benevolent Jupiter rules the fifth and the eighth house. Jupiter here is own sign that dual natured last of fire sign Sagittarius in the fifth house.
Moon rules the 12th Moon is in Virgo and placed in the second house.
Malefic shadow planets Rahu – Ketu are in Capricorn and Cancer respectively. They are positioned on 6/12 house axis.

Major Transits in near future
Benevolent Jupiter is currently in an air sign Libra and traverses through the third house.
Jupiter enters a fix natured water sign Scorpio and is to move through the fourth house from 11th October 2018.
From 29th March 2019, Jupiter moves in own sign Sagittarius and repeats own Natal position in the fifth house.
From 26th October wily Saturn enters last of fire sign Sagittarius and passes through the fifth house. In process crosses over the radical position of Jupiter and directly aspect natal Mars and Venus. Saturn leaves Sagittarius and enters own sign last of earth sign Capricorn from 24th January 2020.
Shadow planets Rahu-Ketu currently transit in Cancer and Capricorn respectively on 12/6 house axis.
From 7th March 2019, Rahu moves into air sign Gemini and moves through the eleventh house. Ketu moves into a last of fire sign Sagittarius and passes through the fifth house.
From around May 2018, Mars enters its sign of exaltation Capricorn and moves through the sixth house. Mars then crosses over the radical position of Rahu and aspect radical position of Mercury in the ninth house.
From around August 2018, Venus enters own sign Libra and passes through the third house until end of December 2018
Astrological Conclusions
Ruler of the Ascendant mighty Sun is well positioned in the tenth house. This gives strategic importance to the country for the landing of ships for trade. However, association with wily Saturn leads to ethnic conflicts causing concern.
Benevolent Jupiter in own sign Sagittarius and its positive vibes lends strength. Jupiter works well for enhancing reputation, valor and its position in the world.
Influence of Jupiter over the eleventh house along with Mars and Venus works positively for increasing income, gains and friendly international alliances.
Now for the ensuing couple of years transit of Saturn in Sagittarius through the fifth house can lead to major change in international alliances. Source of income can get adversely affected.
Transiting Saturn eyes radical Moon positioned in the second house. Some friendly alliance for major development, infrastructure is to prove much costly and need to change the same for good.
Movement of Saturn can upset emotional stability and setbacks for financial markets of the country.
The major resurrection of financial markets is to be needed during the year 2019 for Sri Lanka.
Movement of malefic shadow planet Ketu in the fifth house along with Saturn is to prove much challenging.
Communal harmony is also to get hit. Turbulence in some part of the country is likely to be experienced.
Amid all chaos, movement of Jupiter is to work well in steadying and progress in the international alliance is envisaged.
Movement of Jupiter is also to work well for an increase in income, gains and fruitful alliances.
During 2017 -18 Rahu –Ketu interchange their radical positions.
Transit of malefic Rahu through the 12th house can lead to financial losses, expenditure, mishaps; worry over foreign debt and an increase in smuggling.
A period from around May to end of October 2018 looks significant about the country getting involved in a war.
A major change in education-related policy is also envisaged.
Unprecedented floods and rains can also trouble the country during 2018 -19. International help is needed to manage the difficult conditions.
Conclusively much challenging time for Sri Lanka in ensuing couple of years is envisaged by Pavitra Jyotish.