Astrological Analysis About UK (England)
Date : September 16, 2017
|
Author : Astrologer Pt Umesh Chandra Pant
About United Kingdom UK (England)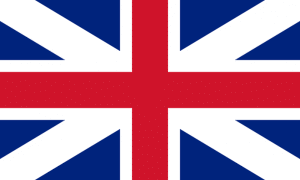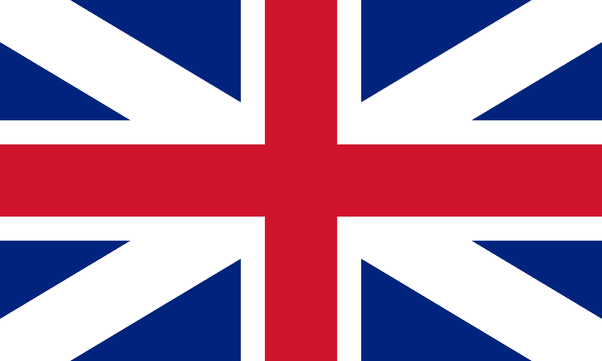 England is 74 times smaller than the USA; it is 59 times smaller than Australia and it is 3 times smaller than Japan in size. England is the largest country in Great Britain and the UK. It is sometimes, wrongly, used in reference to the whole of United Kingdom, in the entire island of Great Britain or indeed the British Isles.  Around 84% of the population of the UK lives in England mainly in major cities and metropolitan areas. England is 35 Km from France and is now linked by a tunnel under British channel. London is the capital city of England. The official language is English. Main religions followed are Church of England, Catholic, Methodist, Muslim, Jewish, Sikh, and Hindu.  Pound Sterling is the currency in England. Now a day after the formation of EU, Euro is also traded. Its official animal is Lion.  Low run of economy prevailing in Europe as a whole has affected England as well. The major challenge is to give a big push to an economy and establish its supremacy in Europe as a whole. Is something on the mind to share with us? Talk to our astrologer and know best answers of your life's various problems.
Pavitra Jyotish tries to analyze using provisions of Vedic Astrology as what is hidden in near future for England.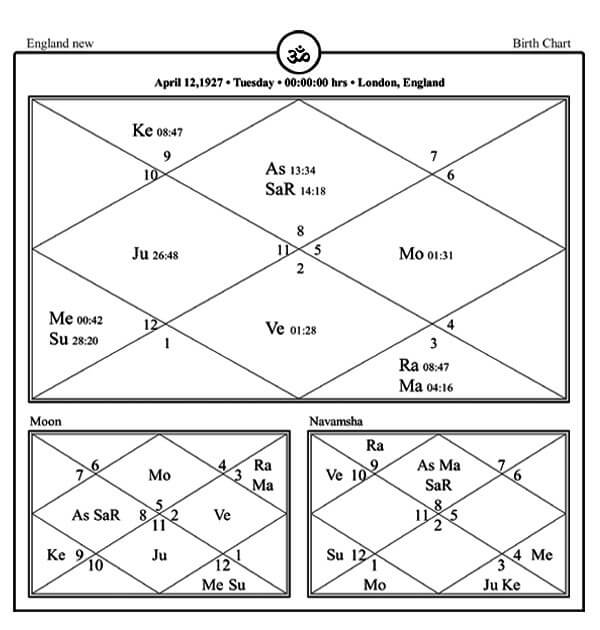 Astrological Highlights
The rising star on the eastern horizon or Ascendant is that fixed natured watery sign measured as highly passionate and kind of mysterious Scorpio. Mars rules the Ascendant.
Mars is in Gemini and along with Rahu is positioned in the eighth house. This indicates a strong deep-seated urge to survive and prosper amid adversity.
As a ruler of the third and the fourth house will Saturn is stationed in the Ascendant. This gives the shrewdness to achieve the objective to dominate.
Moon being the ruler of the ninth house is a fire sign Leo and positioned in the tenth house. This is an excellent position for the ruler of the ninth house to be in. This gives major clout in international politics and economy as well.
Ruler of the tenth house Sun is in last of water sign Pisces and placed in the fifth house.
Ruler of the fifth house Jupiter is in Aquarius and stationed in the fourth house linked with wealth. Jupiter and Moon are in opposition to each other. This is good for creating wealth.

Transits of major planets in near Future
Benevolent Jupiter is to transit in Libra from around mid of September 2017 and moves into the 12th
From around mid of October 2018, Jupiter enters water sign Scorpio and traverses through the first house. During transit through the first house, Jupiter crosses over a radical position of Saturn.
Saturn is to enter a dual-natured last of fire sign Sagittarius from around the beginning of October 2018 and move through the second house, linked with finance. This indicates stress on economy and revenue of government. Saturn traverses through Sagittarius till around beginning of the year 2020.
Shadow planets Rahu and Ketu are currently in Cancer and Capricorn respectively and move through 9×3 house axis.
From around second week of March 2019, Rahu enters Gemini and Ketu in Sagittarius.
Astrological conclusions
Movement of Jupiter in Libra does not spell well for the economy. Some major investment decisions and economic policy can go wrong here.
Transit of Jupiter in Scorpio through the first house is to work well in steadying the boat to a great extent on the economic front. Progressive forces are to work effectively. An economy is to start picking up. Clout in international affairs stands to increase now on.
Some major financial gains are envisaged from April 2019 onwards. However, some ground may remain uncovered.
Movement of wily Saturn in Sagittarius through the second house can lead to dip in revenue for the government. Some strong decisions to revive the economy in a big way are to be taken.
The government may receive set back about some major decision taken earlier.
Relationship with neighboring countries is to need review.
Involvement of army can become necessary. The period from around May 2018 to end of October 2018 looks significant on this count.
Transit of Rahu in Cancer can lead to more focus on foreign relations.
From around March 2019 till March 2020 things may not work well on the economic front.
Government is to be keen on increasing revenue; some drastic measure may be taken to increase in revenue. The period from the beginning of March 2019 looks significant in this regard.
Curbing racism and terrorism is also the main focus during 2018 and 2019
Conclusively, England can have trying time reviving the economy and accelerate growth. Take measures to curb racism and terrorism is to be an area of focus.
Fix an appointment with our renowned expert Astrologer to discuss your concerns and get an answer.