Love and Relationship Advice in Horoscope Astrology
Published On : October 6, 2016
|
Author : Astrologer Pt Umesh Chandra Pant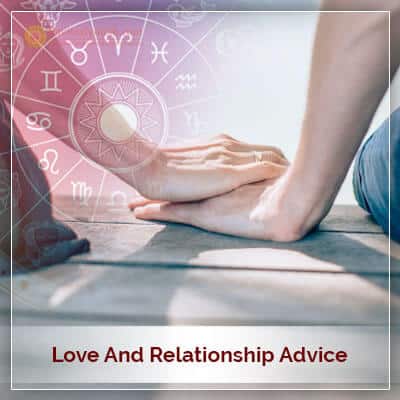 Astrological Advice To Make Your Relationship Healthy
How to Know Love and Relationship in Horoscope Astrology
Love and Relationship Advice in Horoscope And Astrology. The world moves on the tracks of love by Love Report. Love forms bonds of relationships which makes our life so very meaningful. It is in love that the world moves, between the crests and troughs so as to make one progress in life. Parents, children, spouse or friend, offspring or sibling, all our relations impact us in multiple hues. The net result is the fragrance that we feel in our life.
Love Astrology is yet another important aspect of Horoscope Reading. Apart from the various houses, the planets form and indicate various relations. As one progresses in life, these relationships unfold new meaning- some strained and some comforting. Are all these denoted in our horoscope? Yes, very much so. Just as much as these relations are important, it is equally important to regard and respect these relations in our life. Love Horoscope brings about these aspects so that we are capable of understanding our life better.

Jupiter, Venus, Mars or Saturn, Sun, Moon or Mercury, all planets and the nodes reflect our relationship and our bonds. These determine which part of our life is affected by every relation/ bond that we come through. The Planetary Transit, however, impacts us – positively and negatively. This is why we note friction, stress and breaking or bonds.
It would be important to know these so that you can concentrate, build in harmony and bring in pleasantness in your life. Astrology, particularly Vedic Astrology by Vedic Astrologer helps to note these nuances, minutely. Using effective remedial measures not only help us with our love relation, it also helps us understand the zones of importance. Thereby instead of scattering our attention to unimportant areas, we learn to integrate and focus on maintaining the bonds of love and nourish our relations.  The Dharma Trikone plays an important role in deciphering our innate nature, tendencies and the value we give to every relation that is bounded by love or by blood. Love astrology plays an important role in this sphere of one's life.
The different zodiac signs might reflect the general traits, tendencies or possibilities of a person. The transit of Major planets coupled with the impact of New Year will be especially important to you when it is studied from your chart in particular. Make use of 'Love Astrology' based reports to know the secrets of your chart, and the unfolding of Love and Relationship 2020 for your specific chart. Know from an expert Love Marriage Problem Solution Astrologer in Delhi, your strength, and positives that make your life so meaningful. Know about your love life and marriage prospects with a loved one.
Get our comprehensive service, blogs and free predictions, including Gemini Horoscope And Astrology, Pisces Daily Horoscope, Jupiter Transit 11th August 2016, Saturn Transit Report For Your Love and so others. Each of our astrological service that we offer retains the volume of quality, substantiality and distinctive nature of healing against any troubles or problems you may encounter in your personal, professional or business life.
Don't forget to read:  Love, Marriage And Astrology In Horoscope and Astrology Planetary Promises For Education And Knowledge Horoscope