Business Ask A Question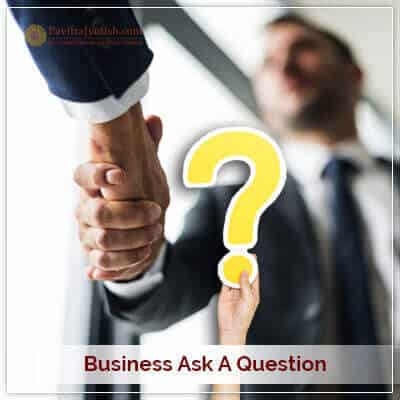 The power of astrology is that it plays its symbolic role for your subjective unhappiness or joviality in this materialistic world. Therefore, if you come across certain business issues that you think could put your commercial undertaking in peril, it's high time you considered astrological assistance over other priorities for saving your business.
At PavitraJyotish we maintain 'Business Ask a Question'collaborative approach with the clients using insightful business horoscope. Business Horoscope prepared by us entails details and all the relevant Business Astrological Guidance helpful for your undertaking in the most professional manner. Irrespective of the dimension of your problem, Astrological Guidance provided by our Renowned Astrologer, Pt. Umesh Chandra Pant, involves all the best help leading to fruitful result thus, enabling you to make a right business decision by avoiding certain risks and embracing the certain opportunity.
Info
Delivery : 5 Days
Get your manually analysed and Hand-Written report by expert Astrologer.
Customer Care
If you have any confusion or need further clarification please contact our customer care.
Call +91-95821 92381 and 011-49901368
Your Report Will Contain:
1. Astrological Details of your Horoscope chart
2. Astrological analysis of your situation
3. Response to your question
4. How to make use of this report
5. Lucky measures to benefit to you (Lucky number, days, metal, time, direction and gemstone)
6. Mantra and Puja Remedies
7. Accurate remedial measures for your problems (Lucky Yantra and Rudraksha)
8. Important tips to make situations easier for you

Benefits of this report:
1. You can take wise and calculated decisions, with a clear view of the upcoming situation.
2. The solutions to your confusions and problems will make your progress easier. The remedial measure empowers you to face the odds with adequate protection
3. You will be confident to take wise decisions since the problems will be handled with ease. This will help in clear thinking and happier planning ahead.

Testimonials:
Being a business person my knowledge about astro related things was zero. However, certain risks I encountered in my venture had me realised that some things are not bound to happen until certain unfavourable force drives them to your life. Therefore, I had consulted to astrologer Umesh Pant Ji and narrated to him all my problems related to business. Surprisingly, his answers to my questions were sharply pertinent. Though I had subscribed to his business ask a question, but couldn't resist asking some more based on his remarkable ability to answer them all in a great detail. That's the professional I wish to have consulted for my problems. Glad I met him.
Indu Rawat, Noida
My experience has been very rewarding and all the solutions given by Pandit Umesh ji have shown very positive results. They have instilled hope and positivity in me and are able to handle my life better. He is able to show a direction and is a beacon and panacea for all problems that we face in life.
Malvieka Joshi, Gurgaon NCR