2018 Personalised Finance Report – 50% Discount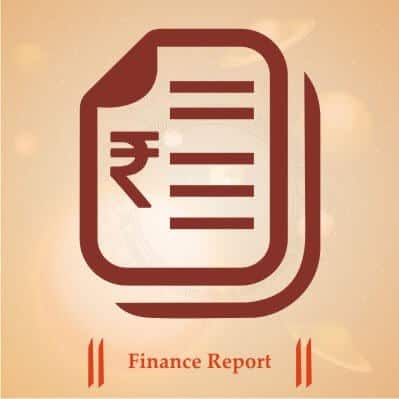 In the year 2018 major planets like wily Saturn, wise Jupiter, and notorious Rahu –Ketu change sign. When it comes to financing, it is good to know in advance about the lean period and also gainful time financially. This way you can avoid mistakes in financial involvement. Pavitra Jyotish is to help you know in detail about your financial prospects in the year 2018. Here you know when movement of wily Saturn can put you at unease in matters related to finance. We also let you about the positive influence of benevolent Jupiter which can lead to encouraging monetary gains for you. Planning finance well enough is an essential part of life and help you prepare the ground for higher growth in your pursuit.
Our expert Astrologer under the able guidance of Chief Astrologer Pt. Umesh Ji prepares a comprehensive personalized finance report for the year 2018. In this report we also let you know about optional remedy like wearing a Gemstone, Rudraksha and if needed fully energized Yantra to enhance your prospects financially. Post your query about 2018 finance report in this section and let us do the needful for you.
Info
Delivery: 7 Days
Manually Analysed and Hand-written by Expert Astrologer
Customer Care
If you have any confusion or need further clarification
Call +91-11-26496501
Your Report Will Contain:
1. Astrological Details of your Horoscope Chart
2. Effect of Ascendant and Ascendant lord
3. Effect of Moon Sign
4. Response to your Question
5. Finance Prospects as noted from your Horoscope Chart
6. Impact of planets for you in 2018
7. Year in a Nutshell
8. Detailed report of 2018 in 4 quarters
9. Special Observation
10. 2018
11. Accurate remedial measures for your problems
12. Important tips to make situations easier for you

Benefits of this report:
1. You can take smarter calculated decisions, with a clear view of the upcoming situation.
2. The guidelines offered will help you make effective planning
3. Risks in your finances will be reduced
4. Efforts channelized in the right direction will yield better results

Testimonials:
Umesh Ji is one of those rare professional who knows his subject and is a true guide. He has been helping me for quite some time now. His simple and effective advices have helped me to cope up in times of difficulties and are showing results. He has been a friend , guide and mentor for me and I wish him all success in his future services for mankind.
Debraj Chaki, Kolkata (West Bengal)
I subscribed to finance report 2018 from astrologer Umesh Pant and found that most of his analysis in relation to my life for the year 2018 was a great resonant. I am of the belief that his expertise into astrology is profound and this belief came out of my personal experience with the astrologer. His suggestions and remedial measure both did a great favour in my life. Regards
Gaurav Bhobe, Mumbai, Maharashtra