Gemini Weekly Horoscope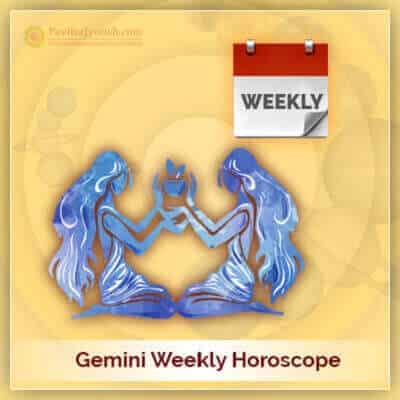 Plan Your Week Easily With Gemini Weekly Horoscope
Know about Gemini Weekly Horoscope Astrology (Born Between May 22 – June 21)
Gemini Weekly Horoscope is your astrological way to knowing auspicious times for managing your priorities on a weekly basis. It is guidance of opportunities bound to come in your life and other key events you must manage. Gemini week ahead is worth the deal for knowing your week and how to manage the same positively. Read Gemini Weekly Horoscope prediction.
Gemini Weekly Astrology Prediction for 28 November 2022 to 4 December 2022
28 November 2022 to 4 December 2022: From the starting of the week, Gemini zodiac will have prominent chances of progress. Work and business related areas will have good luck. Good results of your earlier efforts will be favored. Public and private sectors will indicate success in interviews. However, a high degree of synergy between the family members will establish. Work and business related areas will have a high level of synergy between colleagues. Proximity with higher level officials could be beneficial and you could plan for religious work. From the middle of the week family might end up in healthy decisions of material amenities. You will feel healthy because of passion and enthusiasm flowing through your body. Opportunities to resolve distress will be possible. In the end of the week your financial conditions will reach to high altitude. You can hear news of the well-being from children side.  In the last part of the week in terms of love relationship, desired result will be imparted. But in context of health, laziness can set u. Want to dealt with your personal issue with solid astro solution? Choose our astrological guidance and break free yourself from personal issues.
5 Year Prediction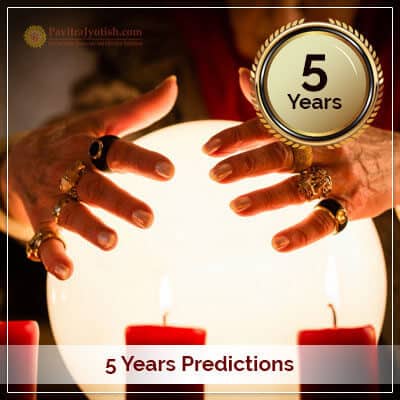 Our 5 years prediction is a comprehensive astro-service…