Gemini Weekly Horoscope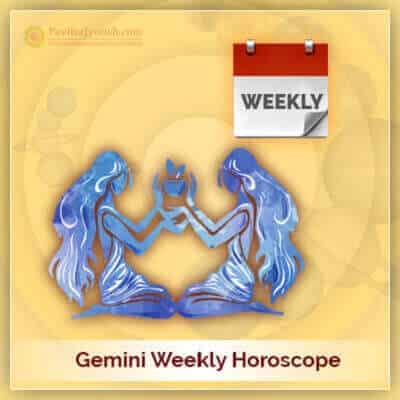 Plan Your Week Easily With Gemini Weekly Horoscope
Know about Gemini Weekly Horoscope Astrology (Born Between May 22 – June 21)
Gemini Weekly Horoscope is your astrological way to knowing auspicious times for managing your priorities on a weekly basis. It is guidance of opportunities bound to come in your life and other key events you must manage. Gemini week ahead is worth the deal for knowing your week and how to manage the same positively.
Gemini Weekly Astrology Prediction for 24 January 2022 to 30 January 2022
24 January 2022 to 30 January 2022: In the first two days of this week, on the one hand, you will be engaged in fulfilling the auspicious and cultural programs of your home while making a concerted relationship with your siblings. At the same time, you will be involved in fulfilling your social work while providing some support to the needy. This will help you to earn good income. However, you will be concerned for care of the house. In the next two days, you will be doing well in your professional life. You will continue to be on the path of progress regularly. The health will be good. If you do a job, the institution will give you more rights according to your qualifications. However, your earnings will remain good in the next two days. You will see that the son / daughter listens you well and understand your point of view and is also respecting your advice, making you happy. Your expenses will increase in the last days of this week. Want to dealt with your personal issue with solid astro solution? Choose our astrological guidance and break free yourself from personal issues.
5 Year Prediction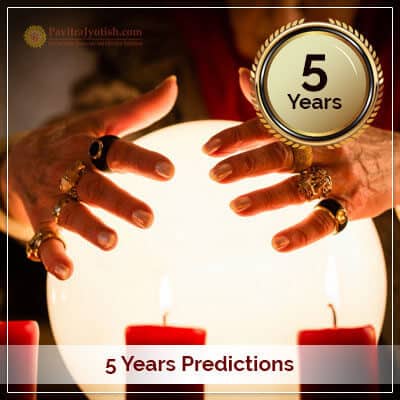 Our 5 years prediction is a comprehensive astro-service…