Gemini Weekly Horoscope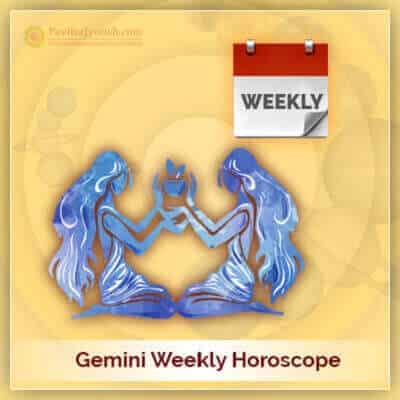 Plan Your Week Easily With Gemini Weekly Horoscope
Know about Gemini Weekly Horoscope Astrology (Born Between May 22 – June 21)
Gemini Weekly Horoscope is your astrological way to knowing auspicious times for managing your priorities on a weekly basis. It is guidance of opportunities bound to come in your life and other key events you must manage. Gemini week ahead is worth the deal for knowing your week and how to manage the same positively. Read Gemini Weekly Horoscope prediction.
Gemini Weekly Astrology Prediction for 25 September 2023 to 1 October 2023
25 September 2023 to 1 October 2023: From the starting of the week itself, Geminis will witness a steady progress in the financial investment and foreign affairs. You will get great opportunities this week if you are into business or overseas jobs. However, your enemies could trouble you during the initial phase of the week. You may face some minor health issues during this time. Your personal relationship might lack fun and sweetness. During the second phase of the week, you will find a favorable atmosphere in the workplace. You will be good at management and execution of tasks. You will show a lot of affection to your spouse and children. You will feel active and energetic during the midweek. You will be able to enjoy a good level of physical fitness. You will be in a good position to sort out the legal issues. You will be very busy during the weekend in order to meet the sales and production targets. Want to dealt with your personal issue with solid astro solution? Choose our astrological guidance and break free yourself from personal issues.
5 Year Prediction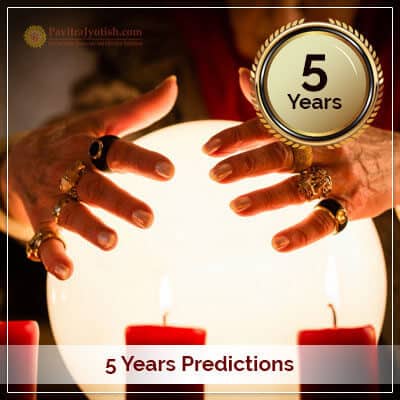 Our 5 years prediction is a comprehensive astro-service…