Gemini Weekly Horoscope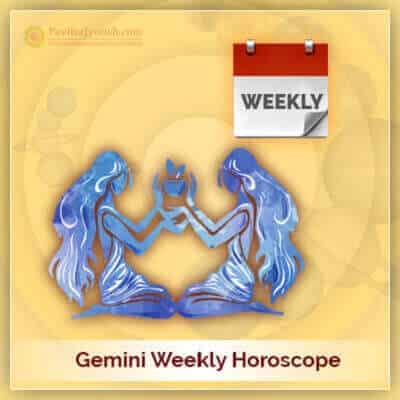 Plan Your Week Easily With Gemini Weekly Horoscope
Know about Gemini Weekly Horoscope Astrology (Born Between May 22 – June 21)
Gemini Weekly Horoscope is your astrological way to knowing auspicious times for managing your priorities on a weekly basis. It is guidance of opportunities bound to come in your life and other key events you must manage. Gemini week ahead is worth the deal for knowing your week and how to manage the same positively.
Gemini Weekly Astrology Prediction for 29 November 2021 to 05 December 2021
29 November 2021 to 05 December 2021: From the first part of this week, you will be ready to work with strong intentions. As a result, your work will continue to be completed in due time. You will be engaged in preparing the right warehouse for the collected goods this week. Thereby, you will continue to make good progress in organizing them. In the meantime, you will continue to be pacifist with your siblings. There will be happiness in the family. However, there will be problems with knee and waist pain in your health. However, you will be able to take some remedies again and again with your ability. Your health will be pleasant in the second part of this week. Your job will continue as usual. If there is stress, then you will be in a good progress position to eliminate it. In the third part of this week, you will be happy with the progress of children. But there will be some problem in the last part. This may cost you some money. Want to dealt with your personal issue with solid astro solution? Choose our astrological guidance and break free yourself from personal issues.
5 Year Prediction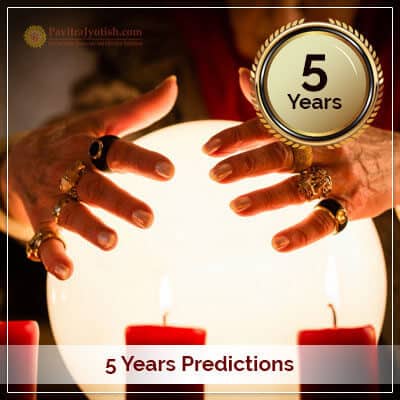 Our 5 years prediction is a comprehensive astro-service…