2018 Love and Relationship – 30% Discount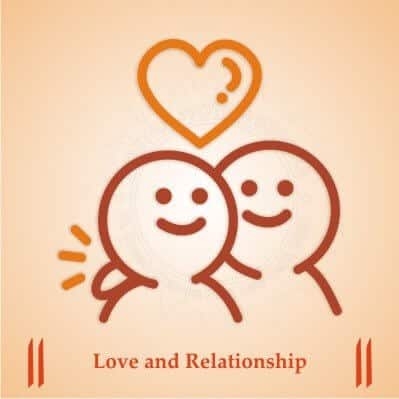 Due to the ascending and descending nodes of planetary bodies resulting in specific transit impacts in the life of people, the relationship status gets affected.  It goes same with love relationship as well. Therefore, if you want to know what the year 2018 would hold for your 2018 love and relationship, a detailed preparation of 2018 love horoscope by renowned astrologer at PavitraJyotish would be quite helpful.
In 2018 love astrology prepared by our astrologer Pt. Umesh Chandra Pant, you get the exact status of love and relationship, such as its life expectancy and any possible scuffle that might affect your relationship in a certain way. We devise 2018 love solutions for people based on their specific horoscope chart.
Love is a tender feeling that paints the world with all bright colors. The relationship is the core of our life. Viewing this if anything does not work well in love and relationship a kind uneasy feeling creeps in. In order to help your cause, PavitraJyotish prepares a detailed report dwelling on the cause of uneasiness and suggests remedial measure to help you resolve the issue if any you are experiencing. Here we let you know about challenging time in the year, which can put you in discomfort. In this way, you are well prepared mentally to handle crisis situation confidently.
Chief Astrologer Pt. Umesh Ji Pant has in-depth knowledge of Vedic Astrology and its practical application in human life. He has years of practical experience in solving with various issues being faced by the person concerned. Along with indicating crisis times, he guides about some simple easily applicable remedy to help your cause. Post a query about the issue in love and relationship in this section of our website and rest will be taken care of by us.
Info
Delivery : 7 Days
Manually Analysed and Hand-written by Expert Astrologer
Customer Care
If you have any confusion or need further clarification
Call +91-11-26496501
Your Report Will Contain:
1. Astrological Details of your Horoscope Chart
2. Effect of Ascendant and Ascendant lord
3. Effect of Moon Sign
4. Response to your Question
5. Impact of planets for you in 2018
6. Your personal and love relation
7. Special observation
8. Summary 2018
9. Accurate remedial measures for your problems
10. Important tips to make situations easier for you

Benefits of this report:
1. You can take smarter calculated decisions, with a clear view of the upcoming situation.
2. The guidelines offered will help you make effective planning
3. Risks of friction and confusion will be reduced
4. Efforts channelized in the right direction will yield better results

Testimonials:
Astrologer Umesh is a genuine person who has the complete knowledge of jyotish in entire Delhi. Peeyush, Ajmer Astrologer Umesh is like a family now to me. i have consulted them often, and the results have been very good and their analysis straightforward. When I confused about my career and it turning into a boring story, I consult Astrologer Pant and now very happy. I will advise them in each new work. thanks to Astrologer Umesh.
Malti Mehra, Gurgaon NCR
My experience has been very rewarding and all the solutions given by Pandit Umesh ji have shown very positive results. They have instilled hope and positivity in me and are able to handle my life better. He is able to show a direction and is a beacon and panacea for all problems that we face in life.
Malvieka Joshi, Gurgaon NCR