Pisces Weekly Horoscope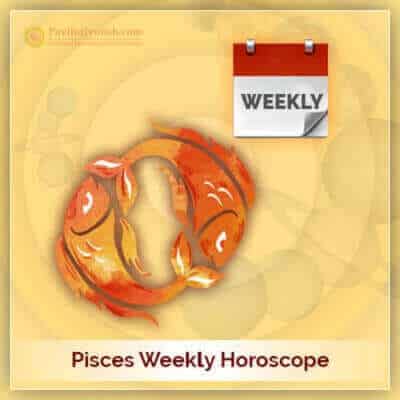 Get Your Thoughtful Weekly Astrology – Weekly Horoscope
Know about Pisces Weekly Horoscope Astrology (Born Between February 19 – March 20)
Do you have priorities to manage on a week basis? If you are Pisces-born, get to know your Weekly Astrology with our Pisces Weekly Horoscope service. In our Pisces Accurate Weekly Astrology Predictions, status of your weekly Planetary Transits, their effects on your kundali and real impacts in different facets of your life are discussed. This will help you to handle your weekly activities. Read Pisces Weekly Horoscope predictions.
Pisces Weekly Astrology Prediction for 16 May 2022 to 22 May 2022
16 May 2022 to 22 May 2022: In the first two days of this week, the people of Pisces will be engaged in the procurement of any land or in the development of the construction work. Thereby, there will be a good progress in starting the desired work in the coming time. But in the areas of job you will need to travel somewhere in remote areas for some time. By this you will be disturbed. During this time there may be some weakness in health. From this you will constantly be disturbed. In the coming three days of the week, you will be engaged in furthering your meaningful efforts. But there will not be much progress. However, there will be a good progress in writing, military and safety work. Attempts to persuade a partner in personal relationships will be weak. You will be well on the last three days of the week. There will be signs of advancement in job areas. Feeling worn-out because of poor career you are stuck with? Overcome your worry and get remedial solution to your career issue today.
Phone Consultation With Astrologer 15 Minutes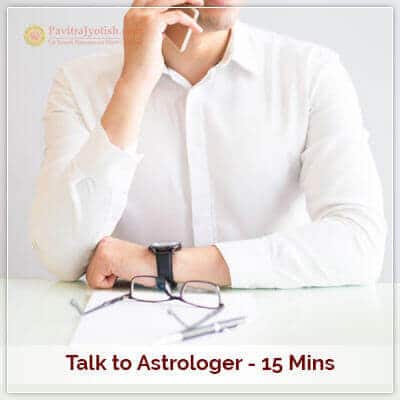 There can be nothing more exciting than talking to the Astrologer and getting your…
Book an appointment With Astrologer– 60 minutes
Chief Astrologer Share on Pinterest. Umesh Chandra invites you to meet….