Pisces Weekly Horoscope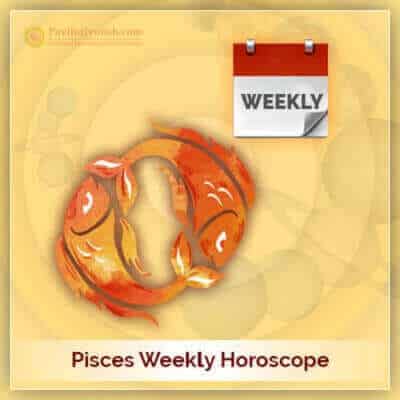 Get Your Thoughtful Weekly Astrology – Weekly Horoscope
Know about Pisces Weekly Horoscope Astrology (Born Between February 19 – March 20)
Do you have priorities to manage on a week basis? If you are Pisces-born, get to know your weekly astrology with our Pisces Weekly Horoscope service. In our Pisces Accurate Weekly Astrology Predictions, status of your weekly Planetary Transits, their effects on your kundali and real impacts in different facets of your life are discussed. This will help you to handle your weekly activities.
Pisces Weekly Astrology Prediction for 30 November 2020 to 06 December 2020
30 November 2020 to 06 December 2020: You may be travelling or planning a long-distance travel, as the week begins. Or, there may arise some reasons to undertake a long journey, in the near future. Any travel or work undertaken towards the Eastern direction may be fruitful. Personal and love relations may remain average, at this time, but thankfully things should improve on this front, as the week progresses. Like-wise, mid week, tidings will get favourable for career related matters. Pursuits like performing arts, research, dance, politics, fashion, engineering and education shall be favoured by the stars. Investments too will be gainful around this time. Legal matters are likely to bring good results. Your social standing may get a boost, and so shall your living standard. Plus, if you have been looking for prospective bride/ groom for your child, you may get good results this week. Towards the end of the week, you will get a chance to consolidate your financial position. Health shall remain just about average through the week. Feeling worn-out because of poor career you are stuck with? Overcome your worry and get remedial solution to your career issue today.
Phone Consultation With Astrologer 15 Minutes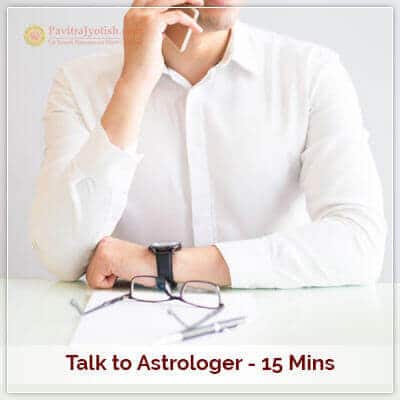 There can be nothing more exciting than talking to the Astrologer and getting your…
Book an appointment With Astrologer– 60 minutes
Chief Astrologer Share on Pinterest. Umesh Chandra invites you to meet….