Pisces Weekly Horoscope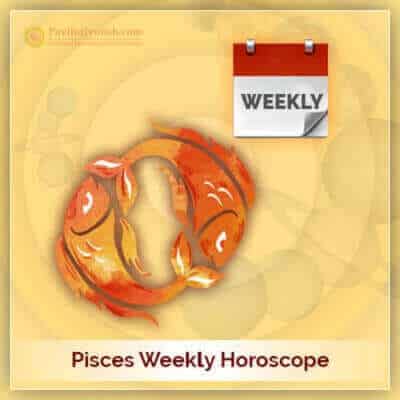 Get Your Thoughtful Weekly Astrology – Weekly Horoscope
Know about Pisces Weekly Horoscope Astrology (Born Between February 19 – March 20)
Do you have priorities to manage on a week basis? If you are Pisces-born, get to know your Weekly Astrology with our Pisces Weekly Horoscope service. In our Pisces Accurate Weekly Astrology Predictions, status of your weekly Planetary Transits, their effects on your kundali and real impacts in different facets of your life are discussed. This will help you to handle your weekly activities. Read Pisces Weekly Horoscope predictions.
Pisces Weekly Astrology Prediction for 27 March 2023 to 2 April 2023
27 March 2023 to 2 April 2023: Pisceans will be able to get a strong lead in the legal matters from the very beginning of the week itself. It will be a favorable time for investments and foreign affairs. During the second phase of the week, you might be nominated for an award at a bigger stage. Be it the academic sector or related to the social organizations, you will emerge as a successful person during the third phase of the week. If you have taken an initiative towards your employment, the planetary positions indicate that you will achieve satisfactory results this week. Luck will favor you to earn a good amount of money during the weekend. There will be more sweetness and affection in the love relations. Though, you might struggle a bit to gain some positive results related to the vehicles and residence. There are chances of missing an important document during the end of this week. Feeling worn-out because of poor career you are stuck with? Overcome your worry and get remedial solution to your career issue today.
Phone Consultation With Astrologer 15 Minutes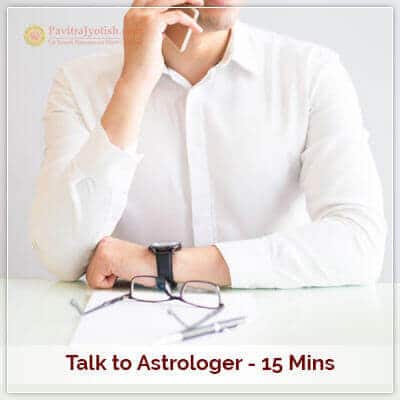 There can be nothing more exciting than talking to the Astrologer and getting your…
Book an appointment With Astrologer– 60 minutes
Chief Astrologer Share on Pinterest. Umesh Chandra invites you to meet….