Pisces Weekly Horoscope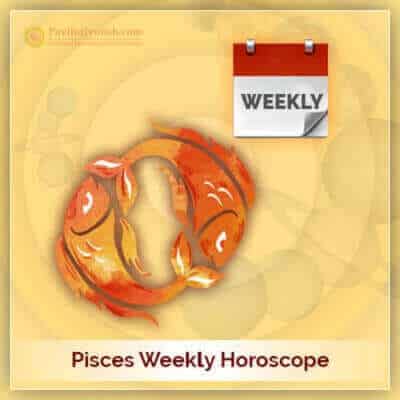 Get Your Thoughtful Weekly Astrology – Weekly Horoscope
Know about Pisces Weekly Horoscope Astrology (Born Between February 19 – March 20)
Do you have priorities to manage on a week basis? If you are Pisces-born, get to know your weekly astrology with our Pisces Weekly Horoscope service. In our Pisces Accurate Weekly Astrology Predictions, status of your weekly Planetary Transits, their effects on your kundali and real impacts in different facets of your life are discussed. This will help you to handle your weekly activities.
Pisces Weekly Astrology Prediction for 29 November 2021 to 05 December 2021
29 November 2021 to 05 December 2021: This week, you will continue to enhance your work and business. As a result, there will be good progress in fulfilling plans. However, you will need to review your efforts on time. If you keep away from being entangled in small batches, than you will have a good advantage from the first part of this week. Although health can cause pain, for this you will need to take some treatment. The status of nonconformity will continue in private relations this week. This will keep you somewhat troubled. In the second part of this week, you will hear some things of choice while listening to your wife and children. In business life, mutual benefit agreements with any organization will be signed. In the second part of this week, the opposition parties will try to drag you further into court cases. Feeling worn-out because of poor career you are stuck with? Overcome your worry and get remedial solution to your career issue today.
Phone Consultation With Astrologer 15 Minutes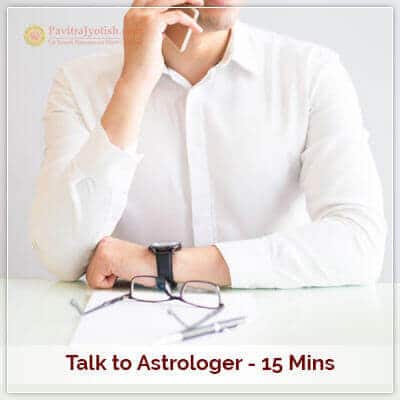 There can be nothing more exciting than talking to the Astrologer and getting your…
Book an appointment With Astrologer– 60 minutes
Chief Astrologer Share on Pinterest. Umesh Chandra invites you to meet….