Pisces Weekly Horoscope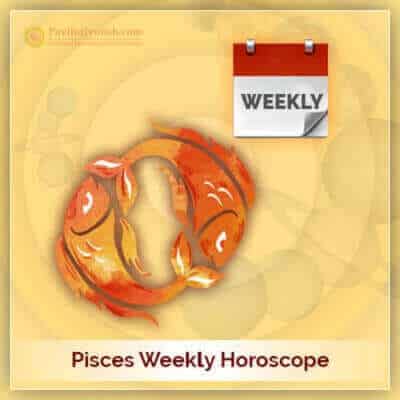 Get Your Thoughtful Weekly Astrology – Weekly Horoscope
Know about Pisces Weekly Horoscope Astrology (Born Between February 19 – March 20)
Do you have priorities to manage on a week basis? If you are Pisces-born, get to know your Weekly Astrology with our Pisces Weekly Horoscope service. In our Pisces Accurate Weekly Astrology Predictions, status of your weekly Planetary Transits, their effects on your kundali and real impacts in different facets of your life are discussed. This will help you to handle your weekly activities. Read Pisces Weekly Horoscope predictions.
Pisces Weekly Astrology Prediction for 26 September 2022 to 2 October 2022
26 September 2022 to 2 October 2022: Pisces are likely to get benefits in their daily livelihoods from the starting of the week. You will get positive outcome of the work you have done. If you are in government sector than you have chances to sign a major deal. You might build upon some good relation with senior government officer. The first part of this week will polish your luck. This week, you might gain good relations with your family members. In the middle part of this week you will be to maximize the means of physical pleasure. Building and vehicle areas will give success. In the mid-week you will be awarded for all your work done. Married life will be poised to rebound with happiness. Also, in the end of this week you will get money and chances of foreign investment. In the case of health there may be small difficulties. Sudden expenses may grow loads on you. Your competitors can play any game to trap and create problems for you. Beware of such situations. You need to take care of your relations. Feeling worn-out because of poor career you are stuck with? Overcome your worry and get remedial solution to your career issue today.
Phone Consultation With Astrologer 15 Minutes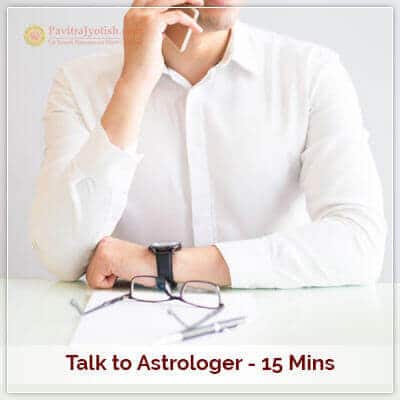 There can be nothing more exciting than talking to the Astrologer and getting your…
Book an appointment With Astrologer– 60 minutes
Chief Astrologer Share on Pinterest. Umesh Chandra invites you to meet….