Sagittarius Monthly Horoscope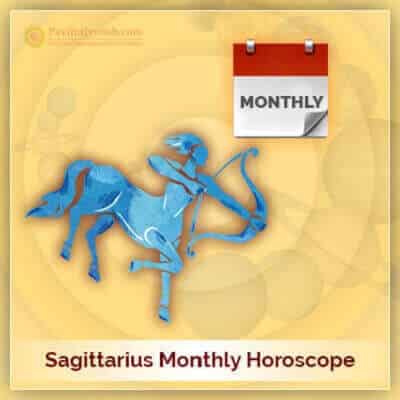 Get Your Monthly Activities Predicted – Sagittarius Horoscope
September 2022 Sagittarius Monthly Horoscope Predictions
Sagittarius Monthly Horoscope reveals free monthly astrological prediction about multilayered situations in your life so that an effective solution can help you win over difficulty and manage your priority well. Get your Free Sagittarius Monthly Astrology prediction from our expert Astrologer in South Delhi.
Career and Business:
You will be more alert and focused in the month of September to make your career prospects better. However, you will find yourself lagging behind from your competitors in the first phase. But there will be good opportunities in the second half. As a result you will be able to get some speed in your career and business areas. But you will be a little disturbed due to difficulties in the third week. Month end will be favorable. Worry about your career? Not being able to make a right career choice. Avail our career report and demystify the success and unanswered mystery of your career's growth.
Love and Relationship:
You will enjoy a good chemistry with your family and friends in the month of September. You will feel right to be silent on some of the sensitive issues of your family. The first phase will be unfavorable in terms of your personal relations. But in the second, third, and fourth phases you will be wishing to send some gifts to your loved one. You will be feeling very happy internally. What causes a delay in your marriage? Choose love and marriage prospects and knows about your relationship prospect better.

Finances:
In the starting phase of the month it is indicated that you will be spending most of your money in settling your loans and purchasing some useful products. The second and third phases will be more favorable. By the end of the month you will be quite happy to get positive results in this area. You will be very interested in expanding your comforts and improving your standard of living. Worried about financial conditions? Is there no solution in sight? Well, choose our financial report and get appropriately phrased answered to your financial conundrums in life. Quality solution promised.
Education and Knowledge:
You will be more excited and eager to enhance your knowledge and skills in the month of September. But there will be a lack of study material in the initial phase of the month. You will be disappointed about it. You will be making persistent efforts to secure a good position in the competitive areas this month. You will achieve your desired goals by the end of the month. Your knowledge will also get better. Get your education report and be the master of how your education takes it course to the success of your dream.
Health:
From the beginning of the month itself you will be very conscious about your health and fitness. As a result you will be able to do your work with good speed. But in the second phase of the month you may have issues like cold, fever, headache etc. which will make it necessary to take some treatment. By the month end you will regain a better health and fitness. You will do your work well. Does health concern get the best on your decision these days? Want to get the best astro solution about your health? Ask for health report, a complete guide to your sound well-being life.
Remedial Measures:
Performing following remedies would bring success for the Sagittarius zodiac.
Chant "Sri Rama Chalisa" on a regular basis.