Sagittarius Weekly Horoscope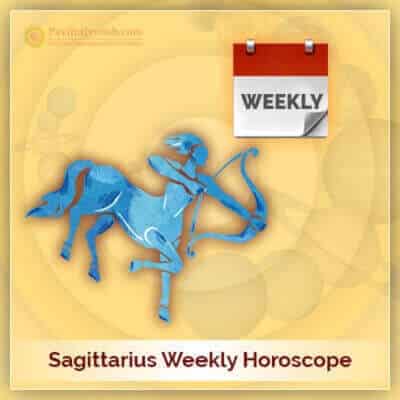 Make Your Week Winsome With Best Horoscope Service
Know about Sagittarius Weekly Horoscope Astrology (Born Between November 23 – December 21)
Sagittarius Weekly Horoscope is week-wise Astrology services that predicts about your career, health, business or other aspects of your life, with remedial measure for corrections against certain astrological faults in your kundali. Service of Sagittarius Weekly Astrology Details is offered by our Best Astrologer in Delhi.
Sagittarius Weekly Astrology Prediction for 06 December 2021 to 12 December 2021
06 December 2021 to 12 December 2021: From the first part of this week you will be more enthusiastic to speed up the plans than ever before. You will be ready to go to the local market to purchase some equipment to fulfill your tasks. By this you will be able to gradually reduce the reliance on others. However, you will need to raise more money for this. You will be benefitted from money investment and foreign trade. During this time your health will suffer from internal pain. Thereby you will need to take medicines with the advice of a doctor. In the second part of this week you will be well-equipped. You will continue to do your work with more speed. In the last part of this week, you will continue to have problems with paying some loans. There will be some disturbance in personal relationships. By this you will be troubled. Caution will be needed.  Is your career not churning much headway? Do you need better career solutions? Get your strength reading for career today and overcome odds in your career.
5 Year Prediction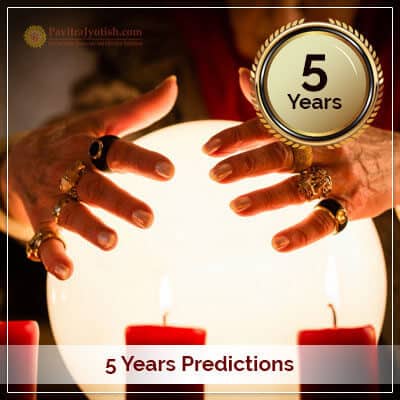 Our 5 years prediction is a comprehensive astro-service…
Life Reading Report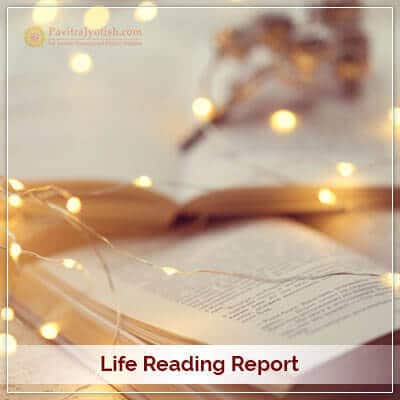 When it comes to life reading, a comprehensive report…