Saraswati Puja
Pavitra Jyotish Kendra will organize the Saraswati Puja with Authentic and Accurate Procedures
Goddess Saraswati is associated with the Goddess of knowledge, learning, art, career, and Music. This Puja is done on the day of Vasant Panchami. This Puja should be done with dedication and spirituality. There are some steps that should be followed by the worshipper to get the blessings of Goddess Saraswati. A proper vidhi of Puja is followed by our priests that will be helpful to get desired results.
Benefits of  Saraswati Puja on 29th January 2020
Get blessed with the power of wisdom and intellectuality.
The thinking level of the devotee gets to lift up.
Saraswati is very much respected among the people who are dedicated to the art, be it painting, writing, dancing, singing or playing musical instruments.
Worshipping Lord Saraswati increases and hones your skills. You become more talented, experienced and skilled.
Goddess Saraswati is the sign of purity and peace. When performing Saraswati puja, you get overwhelmed with the tranquility of the mind. She signifies the culture, arts, learning, and knowledge.
Activities for Saraswati Puja on 29th January 2020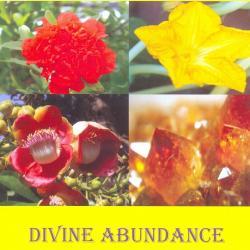 Purvang Karma (Ganesh Pujan, MatraPujan, Abhyudaya, Punyawachan, KalashSthapana, Rakshavidhan, Navgrah Puja).
Puja of Goddess Sarswati (as per auspicious Muhurta)
Ashtottara Namavali Path of Goddess Sarswati.
Homa (Havan).
Goddess Sarswati Prayer.
Complimentary Gifts:
Siddh Saraswati Yantra
Siddh Saraswati Kavach
Info
Delivery: 7 days According to Muhurta.
The scholars and pundits of Pavitra Jyotish have performed your puja, for amazing and miraculous relief from suffering and alleviate your problems.
Customer Care
If you have any query or need further clarification
Call +91-11-26496501