Scorpio Daily Horoscope (Born Between October 24 – November 22)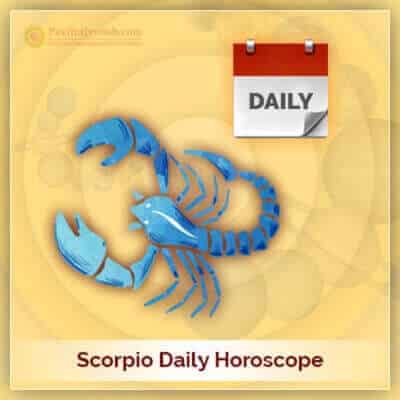 Scorpio Daily Horoscope To Guide Your Life Meaningfully
Daily Horoscope Importance for Scorpio Zodiac Sign
Scorpio Daily Horoscope improves your understanding about certain aspect of your life, including your Scorpio daily career, finance and health. Know your Today Scorpio Zodiac Sign Free Astrology and things to manage for success in your chosen endeavor. From your Scorpio traits characteristic to possible situations in your life, everything is predicted in a greater certainty by our expert Renowned Astrologer in Delhi Near Me.
Scorpio Daily Astrology let us know when to take it easy and not react critically. Avoid taking things too seriously to avoid frustration. You can read your Scorpio Zodiac Sign Daily horoscope predictions for your day looking for benefit positively.
Today Scorpio Horoscope (1 February 2023)
1 February 2023: Today you will be fast ahead in the areas of study. You will be interested in preparing topics. You will be engaged in taking it as an opportunity but not like pressure. But there will be trouble with the payment of loans. Caution will be needed. The love relations will be sweet. This will be pleasing. Are you in quest for comprehensive horoscope reading service? Choose the one offered by us and get to know what future holds in its store for you. Get your prediction today.
Pavitrajyotish.com is providing guidance and solution to the customer contacting us. We have been successfully providing assistance using principles, provision of Vedic Astrology since last 15 years. Accuracy and reliability are our main concern.