Scorpio Weekly Horoscope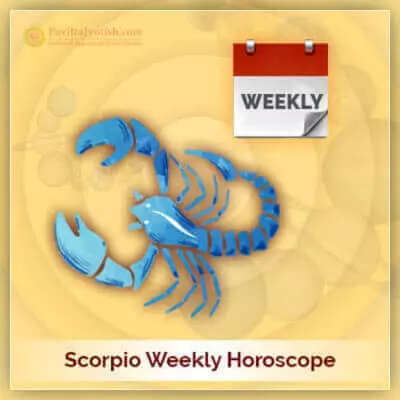 Know What To Happen This Week – Scorpio Weekly Horoscope
Know about Scorpio Weekly Horoscope Astrology (Born Between October 24 – November 22)
Scorpio Weekly Horoscope is a week-wise astrological prediction about Scorpio Weekly Astrology career, finance, health, love life, marriage, and business etc. Things that bother your business or affect your promotion in career, or other burning issues that you face in the front of marriage or education get revealed in This Weeks Scorpio Zodiac Sign Details By Astrologer in Delhi.
Scorpio Weekly Astrology Prediction for 5 June 2023 to 11 June 2023
5 June 2023 to 11 June 2023: You would wish to convert this week into a positive opportunity. By creating new contacts this week, you would wish to take your business to new heights. You will see that it has now become important to strengthen the legal aspects related to your business as well. There could be a few health issues. You could suffer from issues of genitals or constipation. You will try some home remedies for the same. Later on, you will decide to visit a doctor for the right treatment. To improve your business and productivity, you will think of taking a loan. In the second phase of the week, you will think of visiting a famous pilgrim place with your dear ones. Your business will be comparatively stronger in the last phase of the week. This will do a lot of good to your confidence levels. There will be a comfortable and harmonious atmosphere in your married life. This will ensure happiness and peace in the family. Ever wanted to get an appointment with a renowned astrologer? Well, realise it today and have your doubts cleared head on.
Ask A Question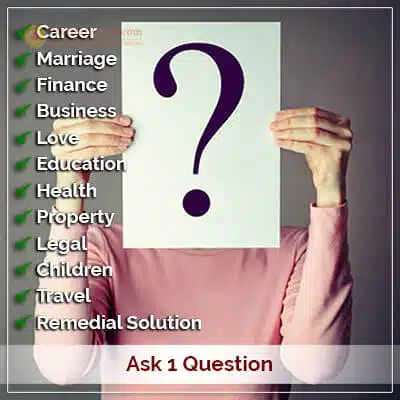 Personal questions, irrespective of poignant or curiously driven…
Ask 2 Questions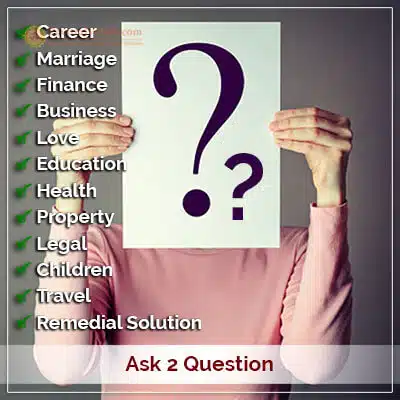 Looking for an answer to your Personal Problems? Want to…