Scorpio Weekly Horoscope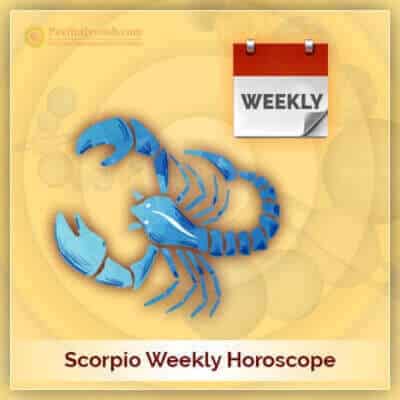 Know What To Happen This Week – Scorpio Weekly Horoscope
Know about Scorpio Weekly Horoscope Astrology (Born Between October 24 – November 22)
Scorpio Weekly Horoscope is a week-wise astrological prediction about Scorpio Weekly Astrology career, finance, health, love life, marriage, and business etc. Things that bother your business or affect your promotion in career, or other burning issues that you face in the front of marriage or education get revealed in This Weeks Scorpio Zodiac Sign Details By Astrologer in Delhi.
Scorpio Weekly Astrology Prediction for 26 September 2022 to 2 October 2022
26 September 2022 to 2 October 2022: Scorpio natives will get benefits of their work in the starting of the week. Work and business related fields might get good progress. Your spiritual efforts might give you an intimation of success. You might end up buying or collecting thins which will give physical pleasure. Your marriage life will become stronger and happier. Just between the daily lives you might purchase anything which you wanted to buy. IN the middle of the week, there might be sudden need to long and advantageous travel. There will be benefiting situation in money matters and foreign relations. Your courage in answering your competitor will increase. But in terms of physical health there might be ups and downs. You might anticipate pains in the genital organs. But in the last part of this week your financial situation will give strength. There will begood improvement in the level of living in your family. You might get an opportunity for your child's marriage. You will meet very close friend in this week. Ever wanted to get an appointment with a renowned astrologer? Well, realise it today and have your doubts cleared head on.
Ask A Question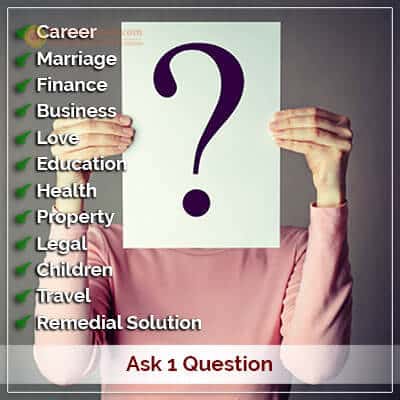 Personal questions, irrespective of poignant or curiously driven…
Ask 2 Questions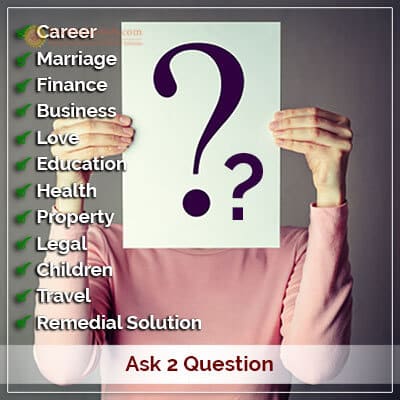 Looking for an answer to your Personal Problems? Want to…