Scorpio Weekly Horoscope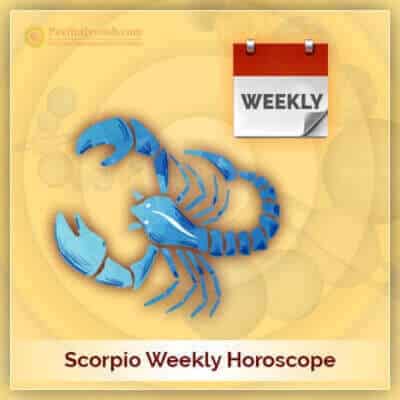 Know What To Happen This Week – Scorpio Weekly Horoscope
Know about Scorpio Weekly Horoscope Astrology (Born Between October 24 – November 22)
Scorpio Weekly Horoscope is a week-wise astrological prediction about Scorpio Weekly Astrology career, finance, health, love life, marriage, and business etc. Things that bother your business or affect your promotion in career, or other burning issues that you face in the front of marriage or education get revealed in This Weeks Scorpio Zodiac Sign Details By Astrologer in Delhi.
Scorpio Weekly Astrology Prediction for 30 January 2023 to 5 February 2023
30 January 2023 to 5 February 2023: In the first two days of this week, you will strive to earn a new achievement in any technical areas. For this, you will continue to try different methods. You will need to work hard in related areas of business. You will be ready for tough competition in the sports. These days your health will remain weak and you will be troubled by the pain of head and tooth. But you will be ready to go to the market with strong intentions in your mind. In the next two days of this week, you will be traveling to a short distance. The house will be blessed with the spirit of cooperation with the family. In the last days of this week, you will be equipped with some new opportunities. You will be able to solve the problems. You will remain with good health during this time. Personal relations will stay intact and intense. During this time you will be ready to visit some famous places. You will receive some gifts. Ever wanted to get an appointment with a renowned astrologer? Well, realise it today and have your doubts cleared head on.
Ask A Question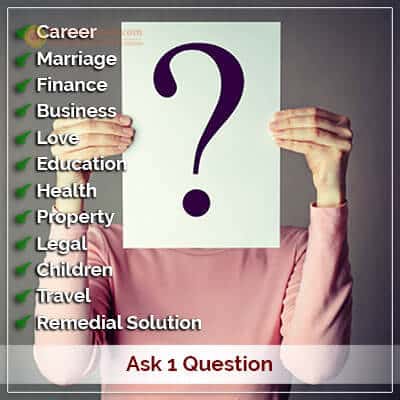 Personal questions, irrespective of poignant or curiously driven…
Ask 2 Questions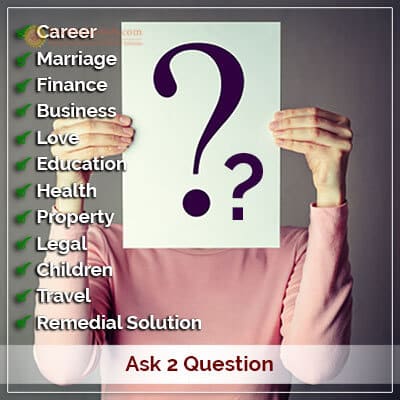 Looking for an answer to your Personal Problems? Want to…