Shat Chandi Path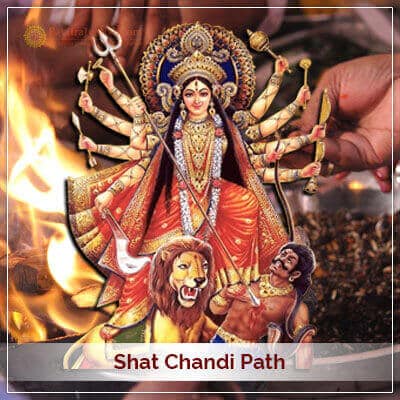 The Shat Chandi Path is a very powerful and unique ritual having Saptashati mantras. This Anusthan is an act to get blessings and merits from the Divine Mother. We perform this path with all rituals so that the devotees receive benefits like good health, success, protection, and fulfillment of all their desires. The devotees are blessed with grace and blessings of Goddess Maha Kali, Maha Saraswati, and Maha Laxmi. This Anushthan prevents misfortunes and frees the devotees from debts. The powerful vibrations are invoked and all the obstacles are removed. We provide services on the path to the devotees at reasonable prices.
Complimentary Gifts:
Siddh Sampoorn Badha Mukhi Yantra
Siddh Durga Bisa Kavach
Info
Delivery: 7 days According to Muhurta.
The scholars and pundits of Pavitra Jyotish have performed your puja, for amazing and miraculous relief from suffering and alleviate your problems.
Customer Care
If you have any query or need further clarification
Call +91-11-26496501