Taurus Weekly Horoscope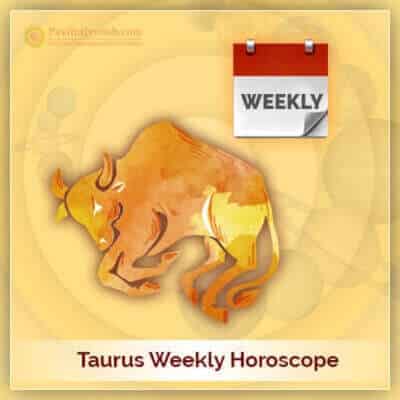 Taurus Weekly Horoscope – Your Trusted Week Guide
Know about Taurus Weekly Horoscope Astrology (Born Between April 21 – May 21)
In Taurus Weekly Horoscope, we help you know your Taurus zodiac sign personality, things to do as per your preference, and other dimensional aspects of your traits through our correct and reliable Free Taurus Zodiac Sign Astrology For Men and Women. Know everything about your native. Read Taurus Weekly Horoscope.
Taurus Weekly Astrology Prediction for 26 September 2022 to 2 October 2022
26 September 2022 to 2 October 2022: From the first part of this week Taurus natives will start getting good results. Health in the first part of this week will be good. Ongoing diseases may start ending soon. The first part of the week will keep you marriage life happy. You will have moment of joy and laughter with your wife and kids. The success you want in many cases will finally start coming. You will progress in competitive and sports related areas. Your work and relationships will be admiredat social levels. But in the middle of this week you might get average results. Health troubles may emerge. Struggles in your livelihoods may increase. But in the end of this week the planet in transit will increase beautiful your fortune again. During family life you may be needed to focus on religious works and employment efforts will achieve success. Political leadership will gain a tremendous success. Production and sales related areas will get tremendous progress. In Shortfirst and last part of this week will be better. Is something on mind to share with us? Talk to our astrologer and know best answers of your life's various problems.
Ask 3 Questions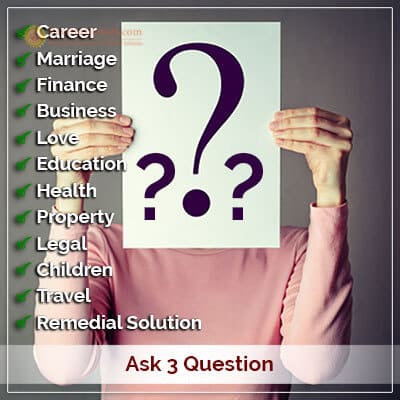 Don't know what's happening in your life? Curious to know…
Ask 4 Questions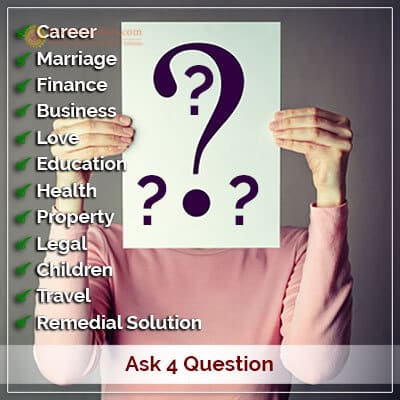 If you want to ask 4 questions regarding your personal problems, get…