Taurus Weekly Horoscope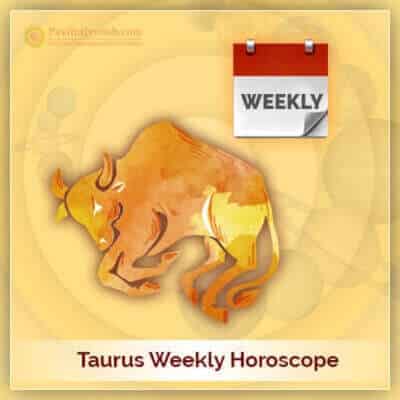 Taurus Weekly Horoscope – Your Trusted Week Guide
Know about Taurus Weekly Horoscope Astrology (Born Between April 21 – May 21)
In Taurus Weekly Horoscope, we help you know your Taurus zodiac sign personality, things to do as per your preference, and other dimensional aspects of your traits through our correct and reliable Free Taurus Zodiac Sign Astrology For Men and Women. Know everything about your native. Read Taurus Weekly Horoscope.
Taurus Weekly Astrology Prediction for 28 November 2022 to 4 December 2022
28 November 2022 to 4 December 2022: Taurus natives will see tremendous progress in content of livelihood. Private and public sectors will indicate success in interviews. If you are in preparation for competitive exams, by the middle of the week chances are there to seek desired success. Areas like Sports, competition, technology, medical, beauty, production and buy and selling can get you favorable results. The middle of the week will level up your financial condition. Income levels will be more powerful than before. Love relations could be at favorable conditions. Your competencies can be appreciated by a noted person. Better conditions will get established between wife and kids. Good progress will be seen in solving the controversies. In the final part of this week, many cases will give mixed results. Plethora of health and hassles from opponents could bother. Is something on mind to share with us? Talk to our astrologer and know best answers of your life's various problems.
Ask 3 Questions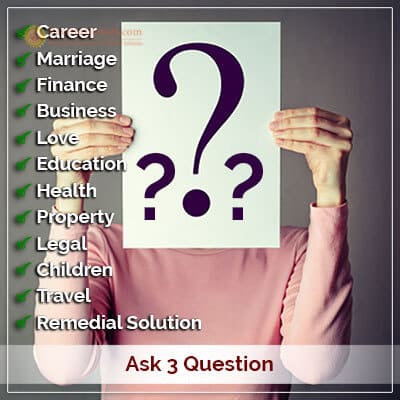 Don't know what's happening in your life? Curious to know…
Ask 4 Questions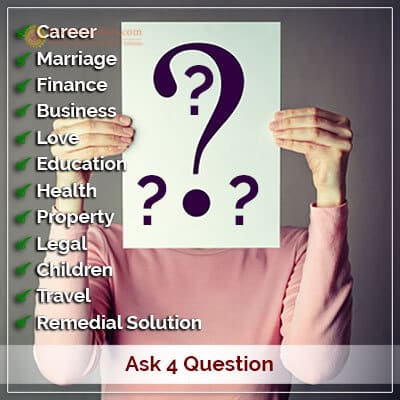 If you want to ask 4 questions regarding your personal problems, get…