Taurus Weekly Horoscope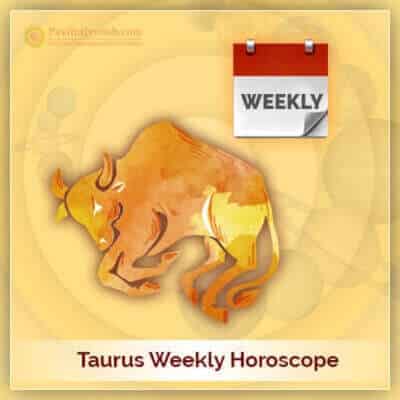 Taurus Weekly Horoscope – Your Trusted Week Guide
Know about Taurus Weekly Horoscope Astrology (Born Between April 21 – May 21)
In Taurus Weekly Horoscope, we help you know your Taurus zodiac sign personality, things to do as per your preference, and other dimensional aspects of your traits through our correct and reliable Free Taurus Zodiac Sign Astrology For Men and Women. Know everything about your native. Read Taurus Weekly Horoscope.
Taurus Weekly Astrology Prediction for 20 March 2023 to 26 March 2023
20 March 2023 to 26 March 2023: For those born under Taurus zodiac, it will be a favorable time for investment and foreign affairs in the first part of the week. You will be in a relatively stronger and confident position to give fitting reply to your opponents. There would be many opportunities to get an upper hand in the legal matters as well. In regard to health, you might feel a little lethargic during the first phase of this week. You would need to make extra efforts to make a statement in the foreign affairs. During the second phase of the week you would enjoy relatively better health. You will be able to maintain a deep bonding and affection towards your partner.  Your immovable property would be a positive area for you during the third phase of this week. Your social status would be enhanced in the final phase of this week. You would also have a fair lead of support from your destiny during this weekend.  Your interviews for the government and private sectors would be a success this week In order to visit religious places; you may plan a pilgrimage with your family and friends in the final phase of this week. Is something on mind to share with us? Talk to our astrologer and know best answers of your life's various problems.
Ask 3 Questions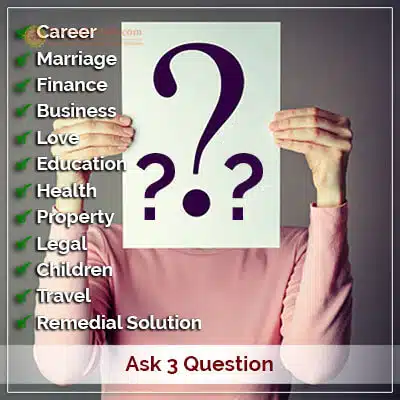 Don't know what's happening in your life? Curious to know…
Ask 4 Questions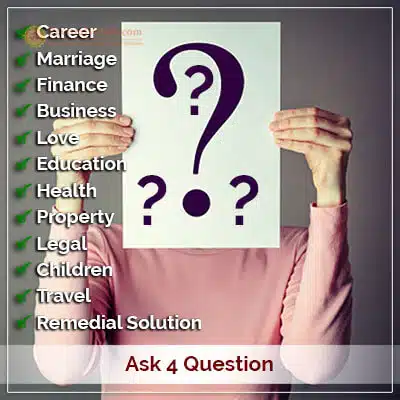 If you want to ask 4 questions regarding your personal problems, get…