Taurus Weekly Horoscope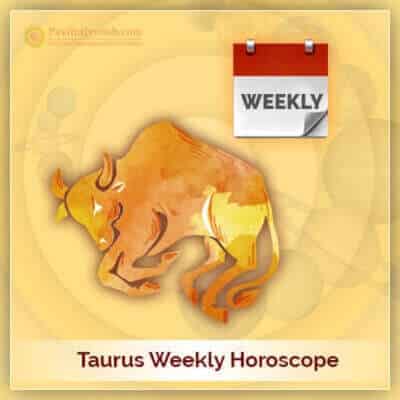 Taurus Weekly Horoscope – Your Trusted Week Guide
Know about Taurus Weekly Horoscope Astrology (Born Between April 21 – May 21)
In Taurus Weekly Horoscope, we help you know your Taurus zodiac sign personality, things to do as per your preference, and other dimensional aspects of your traits through our correct and reliable Free Taurus Zodiac Sign Astrology For Men and Women. Know everything about your native. Read Taurus Weekly Horoscope.
Taurus Weekly Astrology Prediction for 25 September 2023 to 1 October 2023
25 September 2023 to 1 October 2023: Taureans will experience a greater fulfillment and enrichment in the married life in the first phase of the week itself. Life will be happy and peaceful. There will be steady progress in the partnerships and group business ventures. You will remain very fit and healthy. There are strong indications towards getting rid of past health problems. During the second phase of the week, there are indications of travels to far-off places for your livelihood. Your enemies could try to slow down your progress by creating some obstacles. Health could be sluggish. You will be able to overcome all the issues during the ending phase of this week. This will be a great opportunity for you if you are looking to start your career. There will be a sweet atmosphere in your love relations. It would not be a great time in terms of property matters. You should deal with patience and alertness. Is something on mind to share with us? Talk to our astrologer and know best answers of your life's various problems.
Ask 3 Questions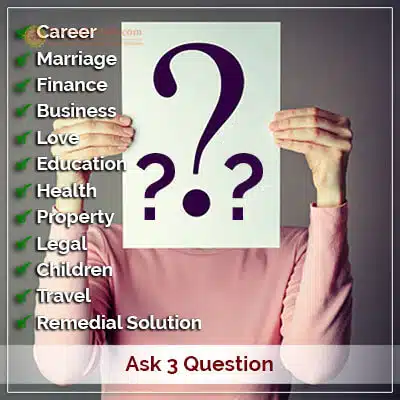 Don't know what's happening in your life? Curious to know…
Ask 4 Questions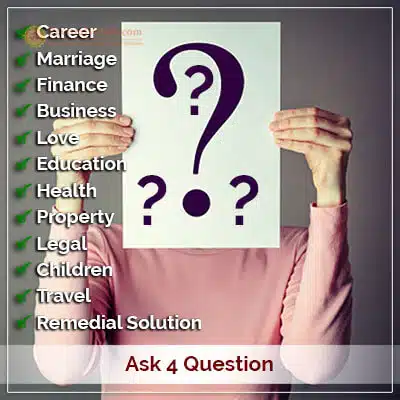 If you want to ask 4 questions regarding your personal problems, get…