Transit of Planets
Get to know comprehensive details of cyclic transit of planets and their corresponding astrological impact in the life of people consistent with their horoscope or Kundli. This section is dedicated to improving your knowledge about how planetary transit works and the result of each affecting an individual's life with suggested remedial measures.


Sun Transit in Aquarius 12th February 2017
Mighty Sun shifts into last of the fix natured airy sign Aquarius (Kumbh Rashi) on 12th of February 2017 at 20:51 and Sun transits (enters) Aquarius (Kumbh Rashi) to ...
Read More ..
Mercury (Budh) Transit in Capricorn (Makara) 3rd February 2017
Two signs Gemini and Virgo are ruled by that crafty, trickster Mercury. It represents Intelligence and communication skills in the native. Mercury also is responsible for writing and ...
Read More ..
Venus (Shukra) Transit in Pisces (Meena) 27th January 2017
Venus transits (enters) Aquarius (Kumbha) to Pisces (Meena) January 27, 2017 (Friday) at 20:31 and Venus transits (enters) Pisces (Meena) to Aries (Mesha) May 31, 2017...
Read More ..
Sun Transit Capricorn 14th January 2017 – Makar Sankranti
Entry of Sun and transit in cardinal signs is measured as important event in Vedic Astrology. Sun enters in last of earthly sign Capricorn from 14th January 2017. Movement of Sun in Capricorn...
Read More ..
Importance and Role of Saturn (Shani) Transit in Vedic Astrology Predictions
The natal astrology (i.e. astrology based on the natal chart which is the chart drawn for the date/time/place of birth) provides the permanent features of various aspects of the life of the native (the individual for whom the...
Read More ..
Saturn Transit 26th Jan 2017
Saturn moves in twelve Rashi's of Zodiac once in about 30 years. In the process, each Rashi (zodiac sign) experiences the position of Saturn for a period of two and a half years, ...
Read More ..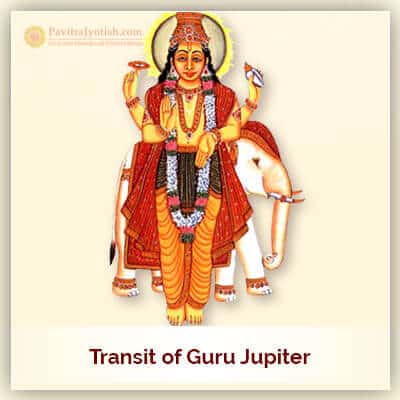 Jupiter Transit 11th August 2016
Jupiter moves into its next sign, once every year. Since Jupiter is a slow moving planet, its transit to another house will have multi-fold impacts on our life. Currently, Jupiter is transiting ...
Read More ..