Vastu Suggestion and Remedies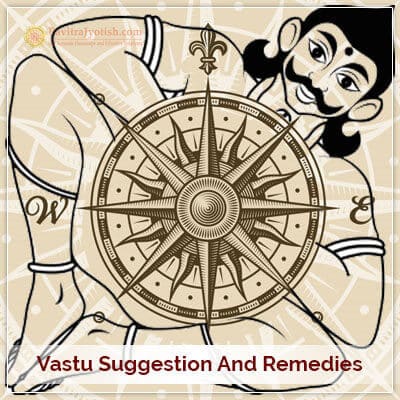 In Pancha Maha-Bhoota (five great elements fostering cosmic creation), there is a classification of eight directions which project the status of Vaastu in a place. Flaws or deficiency in the characteristic nature of these directions leads to Vaastu Dosha, creating trouble of certain magnitude, depending on the source of the direction.
At PavitraJyotish, get the most efficient Vastu suggestion and remedies by India's one of the most eminent astrologers, Pt. Umesh Chandra Pant. The residence and commercial Vastu service can be provided by our astrologer on the basis of his analytical study of Vaastu Dosha in your place so that you experience the cosmic energy and heavenly pleasure in your life. Get yourself benefited with best Vaastu guidance for your residential and commercial buildings and bring forth in your life peace and divine energy.
Info
Delivery : 5 Days
Get your manually analysed and Hand-Written report by expert Astrologer.
Customer Care
If you have any confusion or need further clarification please contact our customer care.
Call +91-95821 92381 and 011-49901368
Your Report Will Contain:
1. Astrological Details of your Horoscope chart
2. Astrological analysis of your situation
3. Response to your question
4. How to make use of this report
5. Lucky measures to benefit to you (Lucky number, days, metal, time, direction and gemstone)
6. Vastu Suggestion according to your horoscope vastu
7. Important Vastu Shastra tips for your new construction or flat
8. Important Vastu for your new construction or flat Rooms
9. Accurate remedial measures for your problems (Lucky Yantra and Rudraksha)
10. Important tips to make situations easier for you

Benefits of this report:
1. You will be able to plan your short and long term goals on various dimensions of your life.
2. It will be easy for you to direct your attention to the plausible areas instead of wasting in meaningless pursuit.
3. You will be able to add value to your own life
4. Stress and frustrations will be significantly reduced with your positive outlook.
5. Your fear, apprehension and anxiety will be reduced

Testimonials:
Vaastu suggestion and remedy that I had received from Pandit Umesh Ji were very helpful for my newly purchased home. Actually, my family wanted to perform Graha Pravesh ritual in order to get rid of any negative vibe from the new property. Moreover, we wanted to ensure if our new dwelling place is compatible with Vaastu compliances. Hence, we consulted to Umesh Ji, who upon listening to our tales, suggested Vaastu related remedies. It was good to have consultation with him. He was friendly and very professional.
Lakshay Kaushik, Delhi
I was having many problems in my life for past few years. than i got in touch with panditji umesh ji …since then i have just been following his advise and slowly my problems have faded away and my life has come on a positive track with his guidance and advise…and his predictions have been accurate….i have full faith and trust in him.
Gaurav Dhama, Meerut (UP)