Astrologer's Letter of Appreciations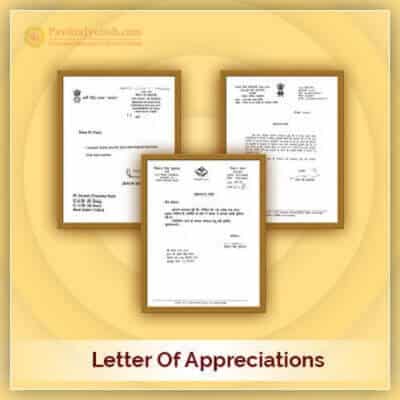 Our Services Being Recognised In Letter Of Appreciation
Letters of Appreciations Best Kundali Expert Astro Pt Umesh Chandra Pant
Pundit Umesh Chandra Pant is a world-renowned astrologer and kundali expert in Vedic Astrology based in Delhi, India. He has provided astro consultation for celebrities, besides big names in the field of politics, sports and many influential personalities from around the world. With experience spanning over 15 years, he is now one of the most authentic figures offering Astrological Consultation Services and has served more than lakhs of satisfied clients worldwide.
The most accurate Astrological Predictions provided by Pt. Umesh Chandra Pant can be viewed as his way of paying respect to India, a spiritual home to countless traditions, heritages, religions, and science of astrology, among many other notable things that makes this nation great. Consultation with our experienced Astrologer and kundali expert would mean substantial assistance in helping you get rid of your life's various problems crippling your growth and pushing you to the brink of financial penury. The phenomenal Astrology Services provided by our Best Astrologer in India have rendered life-changing effects in the lives of countless people.
With more than 15 years of relevant experience and profound level of expertise in Astrological Predictions, Horoscope Reading and watching kundali, Pt. Umesh Chandra Pant today needs no further introduction. He is an established world-renowned figure in the field of astrology science, helping people get rid of their life's various problems caused by unfavourable Planetary Transits.