Mahamrutinjay Anushthan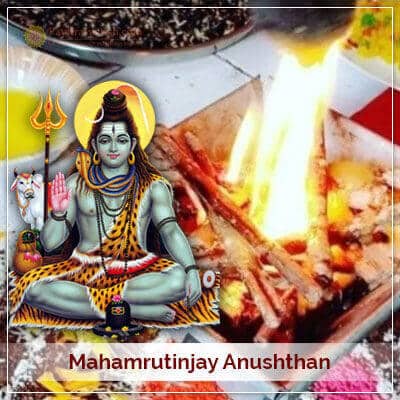 Meaning of Mahamrityunjaya is a victory over the great Death and over the illusion of separation from spirit. Mahamrityunjaya means Lord Trimbakeshwar who is considered to be the destroyer of sorrow and evil. We perform Mahamrityunjaya Anushthan following all the rituals that help to get rid of sickness and provides long and healthy life. This Anushthan is performed so as to provide benefits such as healing, reduction of trauma and mental stress and destruction of ignorance. This Anushthan makes the devotees fearless and forms a protective shield that protects them from all mishaps and calamities. We provide Anushthan services to the devotees at a reasonable price.
Complimentary Gifts:
Siddh Sampoorn Rog Nasak Yantra
Siddh Mahamrityunjay Kavach
Info
Delivery: 7 days According to Muhurta.
The scholars and pundits of Pavitra Jyotish have performed your puja, for amazing and miraculous relief from suffering and alleviate your problems.
Customer Care
If you have any query or need further clarification
Call +91-11-26496501