Sun Transit Sagittarius On 15th December 2020
Published On : December 9, 2020
|
Author : Astrologer Pt Umesh Chandra Pant
Sun Transit On December 15, 2020 On Sagittarius | Surya Dhanu Rashi Mai
Sun Transit Sagittarius On 15th December 2020 at 9:48 PM to January 14, 2021 at 8:28 AM
The natural significator of soul, power & authority in Vedic Astrology, the planet Sun, will transit in the fiery sign Sagittarius on December 15, 2020 at 9:48 PM. It will remain in the same sign till January 14, 2021 at 8:28 AM. Sagittarius is fiery in element ruled by the planet Jupiter, which is considered as a natural friend to Sun. During this transit, Sun feels good in its friendly sign Sagittarius. Sagittarius is natural 9th house of the zodiac, so it might give an inclination towards the religious deeds and spiritual practices. Good luck, fortune and prosperity will knock your door. Leadership and administrative skills may get sharpen more. On the contrary, due to the fiery nature of Sagittarius and Sun, it may illuminate the fiery nature in everyone, which may lead to anger, aggression, impulsiveness and hasty approaches too.
Now, let's know how this transit of Sun (Sun Transit Sagittarius On 15th December 2020, Surya Dhanu Rashi Mai) is going to affect the life of individual based on their Moon Sign: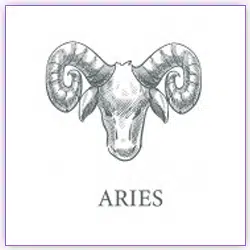 Aries (Mesh Rashi)
Sun governs the 5th house of intellect & education in your horoscope and gets transit through your 9th house of religion, fortune & luck. Efforts to enhance your higher knowledge or higher learning could be the best way to make you update with the environment. Also try to spend your time in religious deeds by visiting to the pilgrimages or any holy places. Being workaholic and structured at workfront, you can achieve what you desire for. An auspicious transit, which could provide you the utmost benefits through your wisdom and action. Travelling to the long distance places may be augmented in this period. This time Consulting, Motivating or Teaching skills will reflect more to the outer world, which would help you to get the recognition.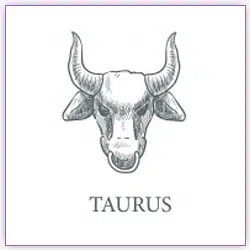 Taurus (Vrishabh Rashi)
Sun governs the 4th house of comfort & luxury in your horoscope and getting transit through your 8th house of uncertainty and transformation. This transit may not be as favourable as it should be for your sign. Sudden hiccups would be experienced at your personal front during this transit. Due to this suddenness, it could lead to the certain losses as well or investment in property/land or luxury items might be there which would be unnecessary or not very useful for long. So be a note on your expenses and try to expand the horizon of your spiritual practices and meditation. It might help you to make you more focused towards your objective in order to reap the optimum benefits.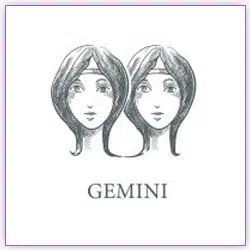 Gemini (Mithun Rashi)
Sun governs the 3rd house of efforts & communication and getting transit through your 7th house of marriage & partnership. This transit may not be as favourable for you as it should be. Mixed results would be obtained in this transit. Area related to your marital life or relationship might get impacted the most. Dominance and ego could lead to your relationship, which is actually not a good sign to show or continue with in love & relationship. Apart from it, business deals with higher class people might be there, however, you need to put extra hard work to get it finalized. Also be patience and do not make any hasty attempts in your partnership. Have good and soft spoken speech in order to get gains through legal partnership.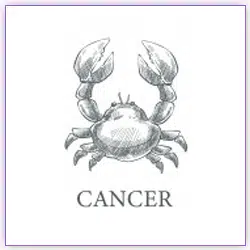 Cancer (Karka Rashi)
Sun governs the 2nd house of wealth & family in your horoscope and transits through your 6th house of debt, diseases and enemies. This transit is suitable transit for you. Competing with the external environment can be your first strategy to maintain the sustainability. Transit of Sun in your 6th house indicates your victory over your opponents or enemies. As it rules your 2nd house, so it might give any health related issue to your family member or discord with the family. However, nothing to worry during this transit, your will power will also get equally boosted, which gives you the confidence to cope up well with any issue coming your way. Control over your unnecessary expenses and try to incline yourself towards spiritual practices. Chances to get the benefits through foreign products or sources may be on the cards during this 30 days transit for you.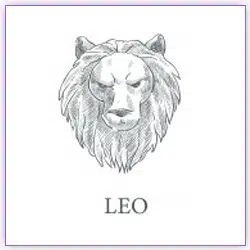 Leo (Simha Rashi)
Sun is the ruling planet for your Moon sign, i.e. the house of personality or "Self". For Leo people, this transit will occur into the 5th house of intellect & education. An auspicious transit of Sun is likely to be there for you. Your creative side, intellect and knowledge will come to the core. People may get good opportunities at work front and business will be flourished. Good income sources may get generated. Your status and reputation will increase in the society. Confidence will help you to get the remarkable growth. However, keep yourself calm in order to avoid impulsiveness and aggression.
It is said that Birth Time Rectification at a right time can help a native with the safety from many unpleasant planetary consequences in their lives. Consult our Renowned Astrologer In Delhi for more information regarding this service.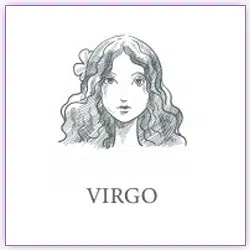 Virgo (Kanya Rashi)
Sun governs your 12th house of foreign land & expenditures. Transiting through your 4th house looks moderate for you. Any connection through foreign sources may provide you benefits. You might think to invest in property at far away place from your birthplace or in foreign land in this transit. However, on the contrary, this transit shows some chaos in your personal life. 12th house is also the house of losses and expenditure. So expenditures on your comforts and luxury might be on the cards. For career perspective, your leadership skills will help you to pave the way for success especially if you are connected to foreign sources. Avoid dominating to the people at home or else it might create some discord within your family.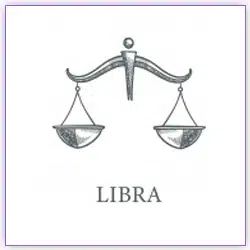 Libra (Tula Rashi)
Sun governs your 11th house of income & gains and this time it transits through your 3rd house of efforts & communication. Enabling you to be most determined individual during this transit. Inner talent will come to the core and people will recognize your hard work & endeavours. Drawn efforts would be instant and quick, which could lead to the optimum benefits too. Professionally, you will grow and income will also get hiked. Luck & fortune will be in your favour. Knowing yourself and your talent will be your strategy duringthis 30 days transit. Also your speech or communication will be influence which could convince anybody.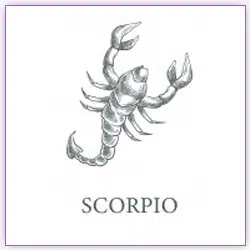 Scorpio (Vrishik Rashi)
Sun rules over your 10th house of Career & Profession. By the house itself, it shows that you will have good time period with regards to your career & profession. It transits through your 2nd house of income & wealth. One of the favourable transit of Sun for Scorpions it will be! Reputation at workfront will increase. Gaining to the authoritative position at workfront and sustaining better with that position can be there. People with higher class will come to interact with you. Leadership skills and administrative skills will get sharpen more in this period. Any strategy & planning done during this transit will help you to get the optimum benefits. Good time to implement your any of your new ideas into reality.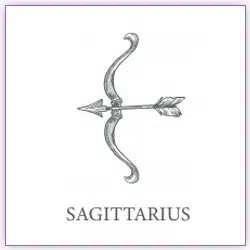 Sagittarius (Dhanu Rashi)
Sun rules over your 9th house of Luck & fortune. This time it gets transit through your 1st house of personality or self. So it clearly signifies that you will be the most fortunate one during this transit. Any pending task can be restarted again. Religious deeds can be done in this period or your involvement towards the religious deeds will be most likely. Long distance journeys would suit you and come up with suitable benefits too. However, on the contrary, it might increase anger & aggression within you, due to that you might try to seek for the attention and try to dominate others. So being quick is good but being hasty and start to dominating things can be a drawback to exchange your ideas well with people.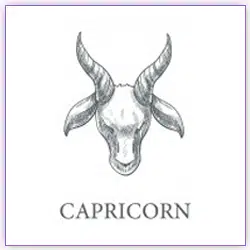 Capricorn (Makar Rashi)
Sun rules over your 8th house of uncertainty & transformation. It gets transit through your 12th house of foreign land & expenditures this time. In creates the Vipreet Raj yoga for you. Initially, it might provide you the adverse results, but later it will bless you with good results based on your performed tasks. People associated with research, spirituality or occult science will get good results of this transit. However, it also ensures good gains through foreign sources. Spiritual progression can be seen through this transit. Firstly, you shouldn't take any major decisions at the initial phase, however, once half of the 30 days transit gets completed, you might prepare strategy for the work related to research, mining or anything which is buried under the ground.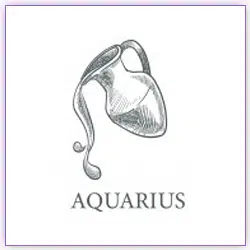 Aquarius (Kumbh Rashi)
Sun rules over your 7th house of "Marriage & Partnership". This time it gets transit through your 11th house of income & gains. An increase in income & gains are likely to be there during this transit. Any business deal or partnership will come up with the auspicious results or multiple gains for you. Gains through foreign sources are also likely to be there. Meeting or dealing with the higher class people will get you to be renowned within your friend circle as well. Benefits through government organization/bodies might also be present in this transit. However, be strong and confident to pursue your task well and get admired by others for your piece of work.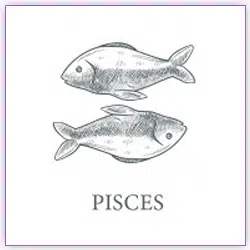 Pisces (Meen Rashi)
Sun rules over your 6th house of debt, diseases and enemies. It gets transit through your 10th house of career & profession. In terms of evaluating your leadership and administrative skills, it would get sharpen at work front. However, competitors will also be likely to be there for you. So you must try to compete your enemies or opponent with your intelligence. This transit shows some conflicts too either at workfront or with boss. You do not want to take orders in this period and want to be your own boss, which could lead to the feeling of being getting dominated by your boss. On the contrary, you may also dominate to your team members, which could lead to the fight. Thus, try not to be dominating and self-righteous at workfront and understand the views of others as well.
Read more Blogs: Sun Transit Capricorn On 14th January 2021 and Venus Transit In Capricorn On 28th January 2021