Business Report 10 Year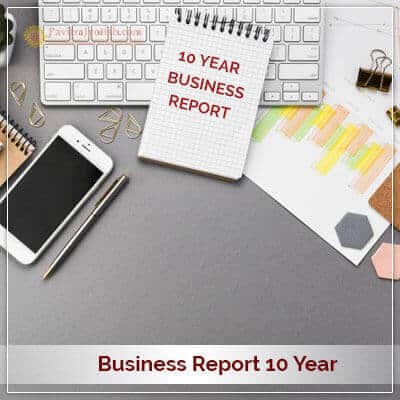 A business is a risky venture. Ups and downs are fated to happen. Sometimes you make progressive headway, and then there comes a time you get to experience slump in your venture.
Question is "What business should you choose in your vertical?" This is the question that baffles every ambitious business person. People claim that they make a right choice in setting up a business, but with misfortunes, such claim holds no ground.
Business Report 10 Years, prepared by our Renowned Astrologer at PavitraJyotish, Pt. Umesh Chandra Pant, can give you the astrological detail of how your business would stand in your stead. Information regarding what business to choose and how it will define your commercial venture will be given to you. Thus, you will be able to make an informed decision regarding your business.
Info
Delivery : 5 Days
Get your manually analysed and Hand-Written report by expert Astrologer.
Customer Care
If you have any confusion or need further clarification please contact our customer care.
Call +91-95821 92381 and 011-49901368
Your Report Will Contain:
1. Astrological Details of your Horoscope chart
2. Astrological analysis of your situation
3. Response to your question
4. How to make use of this report
5. Lucky measures to benefit to you (Lucky number, days, metal, time, direction and gemstone)
6. Effect of ascendant and ascendant lord
7. Effect of your Moon Sign
8. Detailed report of Ten Years in 4 quarters each
9. Mantra and Puja Remedies
10. Accurate remedial measures for your problems (Lucky Yantra and Rudraksha)
11. Important tips to make situations easier for you

Benefits of this report:
1. You can take smarter, calculated decisions, with a clear view of the upcoming situation.
2. The solutions to your confusions and problems will be resolved and thus empower you to face the odds with adequate protection
3. Risks in your business will be reduced
4. You will be confident to take wise decisions since the problems will be handled with ease. This will help in clear thinking and happier planning ahead.

Testimonials:
I was consult to Pt Umesh for horoscope reading. I feel that pandit ji really true person and guide very well. I followed the remedies and other astrological guide of pandit ji and so relaxed. He is a genuine person and complete knowledge of astrology. I recommend pandit ji to everyone who wants actual guidance of astrology. Always regards to pandit ji.
Anurag, Gurgaon NCR
I worked hard to set up my business and ran it successfully. However, things were not helping me these days. My business kept on earning loss after loss, making me unable to figure out the real cause. I also consulted some palmists but of no avail. The name of Umesh Ji was suggested by an endeared friend of mine. So, I approached him and told him about my story. He patiently listened to my grievances. Then he offered me business report that was for 10 years. Though it was lengthy but trusting in his experiential insight, I chose it. Believe me; most of the predictions made in the report are close to the experience in my life. Now I feel more confident in handling my business than ever. Knowing when to avoid risks and embrace an opportunity is certainly a confidence-boosting factor for any businessperson. I, for one, am certainly over the moon. Big thank goes to Umesh Ji.
Akash Nath, Delhi