Numerology Report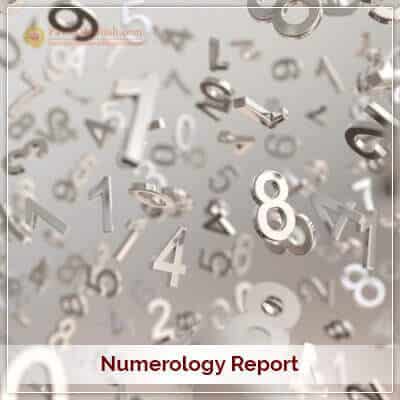 We give you the personalized predictions by leveraging on our experience in the field of numerology. Undoubtedly, number impacts your destiny, and we at PavitraJyotish, understand it better than others how reports of numerology could help you make a balanced approach in your life. On our site, you can have your personalized numerology prepared online by PavitraJyotish.
Our personalized numerology and astrology contain predictions about your life path number, important years in life, inner dream number, Compatibility your destiny number, and future predictions. You will be offered the most competent and comprehensive numerology detail revealing how your future will be an incompatibility with particular radical numbers.
Info
Delivery : 5 Days
Get your manually analysed and Hand-Written report by expert Astrologer.
Customer Care
If you have any confusion or need further clarification please contact our customer care.
Call +91-95821 92381 and 011-49901368
Your Report Will Contain:
1. Astrological Details of your Horoscope chart
2. Astrological analysis of your situation
3. Response to your question
4. How to make use of this report
5. Lucky measures to benefit to you (Lucky number, days, metal, time, direction and gemstone)
6. Determine Life Path and Destiny.
7. What challenges they may have to overcome
8. Discover their innate abilities
9. Understand current issues
10. Accurate remedial measures for your problems (Lucky Yantra and Rudraksha)
11. Important tips to make situations easier for you

Benefits of this report:
1. You will be able to plan your short and long term goals on various dimensions of your life.
2. It will be easy for you to direct your attention to the plausible areas instead of wasting in meaningless pursuit.
3. You will be able to add value to your own life
4. Stress and frustrations will be significantly reduced with your positive outlook.
5. Your fear, apprehension and anxiety will be reduced

Testimonials:
I was not aware that numbers related to my name and birth had anything to do with influencing my future anyway. Well, surprisingly this knowledge I obtained from Pandit Umesh Ji with whom I consulted for astro remedial solution to the problems I was experiencing in my life over the past few months. He suggested numerological solutions to my plight and helped me understand many nuances pertaining to my life with its numerological implications. If I say I was tremendously benefited by his knowledge, well, that won't be an exaggeration. Indeed he was helpful.
Arvind Goswami, Uttar Pradesh
I approached Pt. Umesh Chandra Pant and we get astrology report. The answers were clear, correct predictions he shown me right path of life. I will recommend Pt. Umesh.
Sudarshan Singh, Faridabad (Haryana)