Aquarius Weekly Horoscope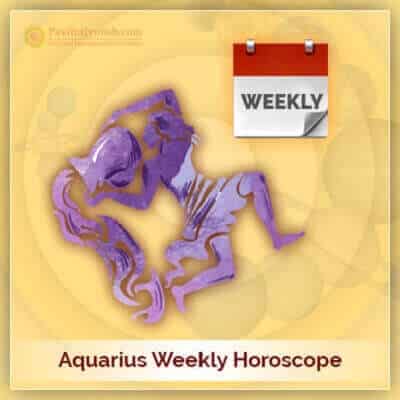 Get Aquarius Weekly Horoscope Predictions
Know about Aquarius Weekly Horoscope Prediction (Born Between January 21 – February 18)
Aquarius Weekly Horoscope is your week-wise prediction that helps you how to manage your weekly activities with greater scope for success. Aquarius Weekly Astrology predictions help you manage your weekly priorities by suggesting you best remedial course of action.
Aquarius Weekly Astrology Prediction for 23 May 2022 to 29 May 2022
23 May 2022 to 29 May 2022: In the first two days of this week, people of Aquarius will continue to focus on their untiring efforts. However some doubts will increase their suspicions. From this you will be constantly disturbed. This time will not be better in terms of money. By this you will be disturbed. In the forthcoming two days of this week, there will be a happy period of life in a married life. You will continue to understand the arrogance of a partner. There will be good progress in resolving differences in some points. In the areas of livelihood you will be able to achieve a bigger position during this period. Your problems in the last three days of this week will continue to grow. At the same time, there will be a higher expenditure of money. There will be some unhappiness in regards to companions' talk in the personal relationship. However, you will continue to understand them by giving them time. There will be some health problems. Want to dealt with your personal issue with solid astro solution? Choose our astrological guidance and break free yourself from personal issues.