Aquarius Weekly Horoscope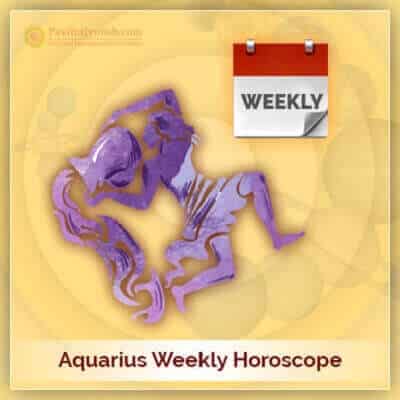 Get Aquarius Weekly Horoscope Predictions
Know about Aquarius Weekly Horoscope Prediction (Born Between January 21 – February 18)
Aquarius Weekly Horoscope is your week-wise prediction that helps you how to manage your weekly activities with greater scope for success. Aquarius Weekly Astrology predictions help you manage your weekly priorities by suggesting you best remedial course of action.
Aquarius Weekly Astrology Prediction for 30 January 2023 to 5 February 2023
30 January 2023 to 5 February 2023: In the first two days of this week, you will continue to fulfill the responsibility of completing your work. Your workers will not only be proud of your capabilities rather people around you will be impressed of you. From this you will be happy. During this time your social status and the role will be expanded. You will be benefitted from sources of related income. However, you along others will be waiting for your efforts to yield the desired success. You will get money from somewhere. In the next two days of this week you will have to go to some external places. During this time you will be happy to see the potential of the market. But due to more diligence, you will suffer from physical pain. In the last days of this week,on the one hand, you will be full of confidence. At the same time, your health will remain good. These days you will be ready to make your homelook more beautiful. Want to dealt with your personal issue with solid astro solution? Choose our astrological guidance and break free yourself from personal issues.