Aquarius Weekly Horoscope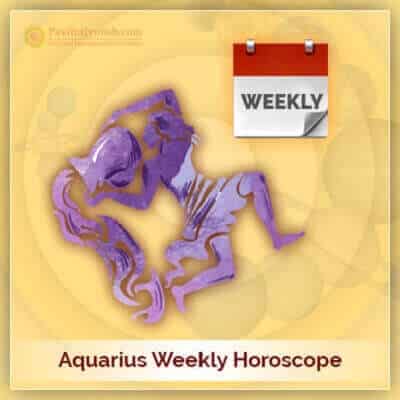 Get Aquarius Weekly Horoscope Predictions
Know about Aquarius Weekly Horoscope Prediction (Born Between January 21 – February 18)
Aquarius Weekly Horoscope is your week-wise prediction that helps you how to manage your weekly activities with greater scope for success. Aquarius Weekly Astrology predictions help you manage your weekly priorities by suggesting you best remedial course of action.
Aquarius Weekly Astrology Prediction for 27 March 2023 to 2 April 2023
27 March 2023 to 2 April 2023: There will be many precious opportunities in the professional front this week for those born under the Aquarius zodiac. You will be able to enjoy a good level of physical fitness. Many of your past health problems would be cured. You will be very fortunate in the areas of service and business during this period. During the second phase of the week, there are indications that you might be promoted to a higher position at the work. You will receive more respect. Married life will be joyful and pleasant. You will feel highly energetic and courageous. You will enjoy a good time with the financial matters in the third phase. The status of your domestic life would be enriched in terms of quality of life. If there are some issues with the organization, you will be able to handle it well. You will be successful in making your love relationship stronger and stable. During the weekend, your enemies may try to pressurize you. Health may not be in a very good state. Want to dealt with your personal issue with solid astro solution? Choose our astrological guidance and break free yourself from personal issues.