Aquarius Weekly Horoscope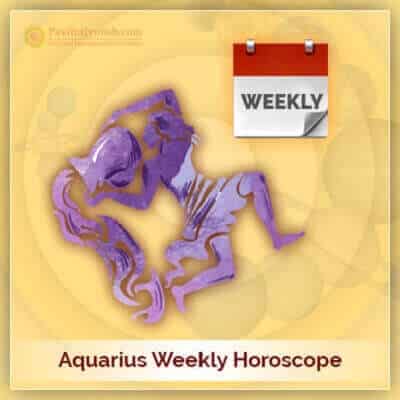 Get Aquarius Weekly Horoscope Predictions
Know about Aquarius Weekly Horoscope Prediction (Born Between January 21 – February 18)
Aquarius weekly horoscope is your week-wise prediction that helps you how to manage your weekly activities with greater scope for success. Aquarius weekly predictions help you manage your weekly priorities by suggesting you best remedial course of action.
Aquarius Weekly Astrology Prediction for 06 December 2021 to 12 December 2021
06 December 2021 to 12 December 2021: This week you will be blessed with good opportunities in your professional life. This will increase your enthusiasm. You will be able to play a major role in enchasing the atmosphere which was deteriorating in the past. During this time your health will be favorable. You will continue to follow the regular diet. There will be promotion in the job. By this you will be engaged in doing your work with full potential. You will be blessed with good personal life. This will keep you excited. You will get success in competitive and technical fields. However, for this you will need to try wholeheartedly. In the second part of this week, you will continue to make profits. You will get profits from the sources of related income. Personal relations will be good. But the last part will remain unfavorable. Want to dealt with your personal issue with solid astro solution? Choose our astrological guidance and break free yourself from personal issues.