Aquarius Weekly Horoscope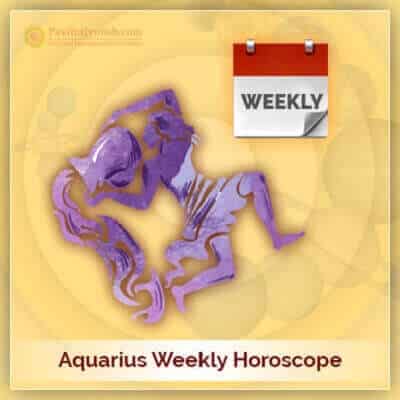 Get Aquarius Weekly Horoscope Predictions
Know about Aquarius Weekly Horoscope Prediction (Born Between January 21 – February 18)
Aquarius Weekly Horoscope is your week-wise prediction that helps you how to manage your weekly activities with greater scope for success. Aquarius Weekly Astrology predictions help you manage your weekly priorities by suggesting you best remedial course of action.
Aquarius Weekly Astrology Prediction for 3 October 2022 to 9 October 2022
3 October 2022 to 9 October 2022: This week Aquarius natives have chances of positive results in various cases. Health will be filed with positivity and zeal. If any troubles, have complete changes to get solved. Work and business related fields will achieve the desired result. Given interviews will prompt success. Wife and kids will share happy moments. Production, sales, manufacturing, research and medicine related areas will earn respect. The mid of this week ensure profitable condition in context of real-estate property. The strength of the enemy side will be enhanced to defeat. Your position in court cases will be more robust than before. Prospect in context of health will be in moderation. This weekend will increase your fortune part. Efforts made in private and public sectors will be beneficial. With the help of family members auspicious functions will be performed. Want to dealt with your personal issue with solid astro solution? Choose our astrological guidance and break free yourself from personal issues.