Aquarius Weekly Horoscope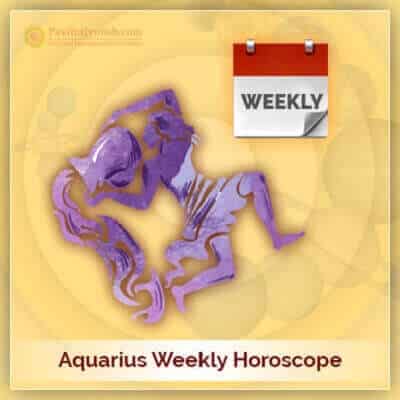 Manage Your Week As Astrologically Deemed Auspicious
Know about Aquarius Weekly Horoscope Astrology (Born Between January 21 – February 18)
Aquarius Weekly Horoscope is your week-wise prediction that helps you how to manage your weekly activities with greater scope for success. Aquarius weekly Astrology predictions help you manage your weekly priorities by suggesting you best remedial course of action. Read This Weeks Aquarius Astrology Forecast by PavitraJyotish.
Aquarius Weekly Astrology Prediction for 30 November 2020 to 06 December 2020
30 November 2020 to 06 December 2020: Efforts made in the past shall bear results now. Career matters shall remain sorted and gainful. You may travel for pleasure or sports/ competition related events. This seems to be a good week for gaining employment in a well-known and established organization. Towards the latter half of the week, your inclination may turn to religious and spiritual pursuits. You may even plan a pilgrimage to a popular place. Health may bother you in the first half of the week, but thankfully, things shall get better as the week progresses. You will feel fresher and revived, after a short break. You will, though, have to work hard to get desired gains in investments and stock markets. Things shall get better for your personal and love life, in the 2nd half of the week. You will indulge in deep, profound discussions with your beloved. But, be careful of saying something hurtful, as a small argument is foreseen. Do not become reactive! Anxiety owing to debt and long travel is likely too. Want to know your marriage prospect? What causes delay in your marriage? Choose love and marriage prospects and know about your relationship prospect better.
Career Report 1 Year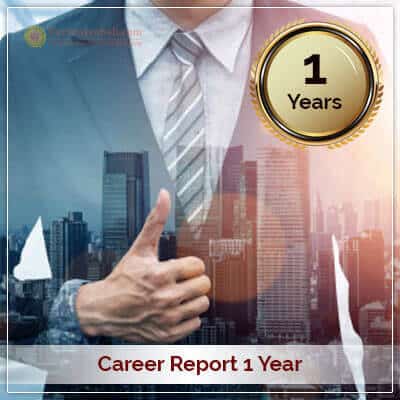 Career has a major role in life. Choosing right kind…
Love and Marriage Prospects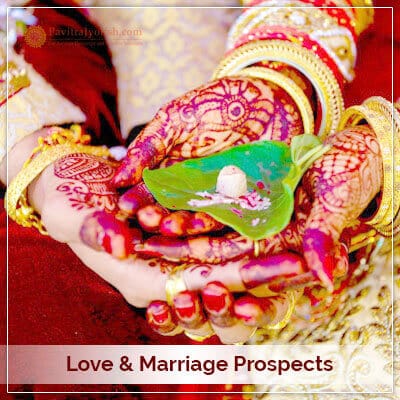 Love and marriage prospects are the explanatory details…