Cancer Weekly Horoscope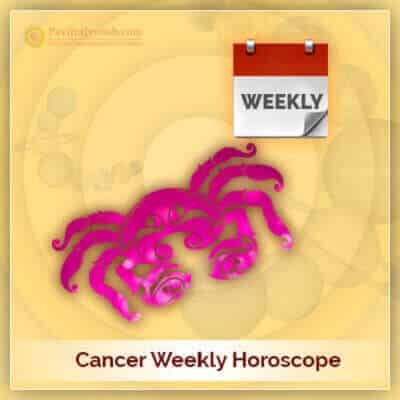 Manage Your Week Activities Smartly – Cancer Weekly Horoscope
Know about Cancer Weekly Horoscope Astrology (Born Between June 22 – July 22)
Cancer Weekly Horoscope gives you week-wise Horoscope reading on your career, finance, health, and other aspects of your life. With Weekly Astrology For Cancer Zodiac Sign predictions, you are at liberty to understand what needs to be done to gain positive results in your field of activity, whether it is job or business By Astrologer in South Delhi. Read Cancer Weekly Horoscope Predictions here.
Cancer Weekly Astrology Prediction for 25 September 2023 to 1 October 2023
25 September 2023 to 1 October 2023: From the beginning of the week itself, there is good news related to the children on the cards for those born under Cancer zodiac. If you are worried about the marriage of your child, this week will give you a significant lead in this direction. Your financial position will be enhanced from the first phase of the week itself. There will be happy and pleasant moments in the family life. During the midweek, you can plan a visit to your in-laws. You can also visit your maternal relatives. There are also indications that you make take up short travels related to sports and academic projects. However, your opponents may try to spoil your mood. There could be ups and downs in your health aspects. During the final phase of the week, you will be very successful in spending some quality time with your spouse and children and enhancing the bonding. You will also experience betterment in the professional life. There will be happy moments in your personal relationships as well. Want you future predicted to your favour? Not sure which way your future would turn into? Ask for 5 years prediction report and succeed in your life.
Career Report 1 Year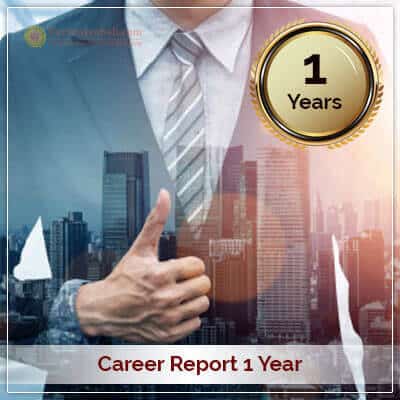 Career has a major role in life. Choosing right kind…
Love and Marriage Prospects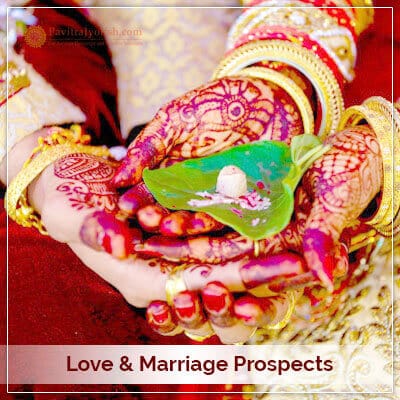 Love and marriage prospects are the explanatory details…