Cancer Weekly Horoscope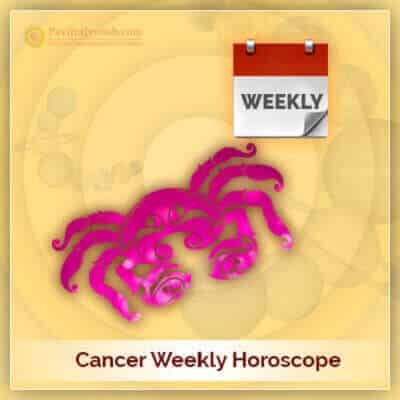 Manage Your Week Activities Smartly – Cancer Weekly Horoscope
Know about Cancer Weekly Horoscope Astrology (Born Between June 22 – July 22)
Cancer Weekly Horoscope gives you week-wise Horoscope reading on your career, finance, health, and other aspects of your life. With Weekly Astrology For Cancer Zodiac Sign predictions, you are at liberty to understand what needs to be done to gain positive results in your field of activity, whether it is job or business By Astrologer in South Delhi.
Cancer Weekly Astrology Prediction for 06 December 2021 to 12 December 2021
06 December 2021 to 12 December 2021: In the first part of this week you will be satisfied with the progress of the son / daughter. You will see that he will keep working to complete the task. From the first part of this week you will be benefitted from the sources of related income. You will be more excited by the sweetness in love relations. Your energized enthusiasm will create a happy environment. From this you will gift your loved ones some of the items they like. And you will also get some gifts from them. If you are studying, you will be in a position of success more than before. In the second part of this week, however, you will need to work hard to complete certain tasks. Money investment will be profitable. With your talents and products you will be able to place yourself in remote areas in the second part of the week. The last part will remain favorable. Want you future predicted to your favour? Not sure which way your future would turn into? Ask for 5 years prediction report and succeed in your life.
Career Report 1 Year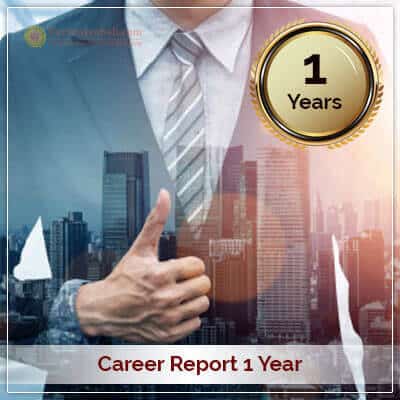 Career has a major role in life. Choosing right kind…
Love and Marriage Prospects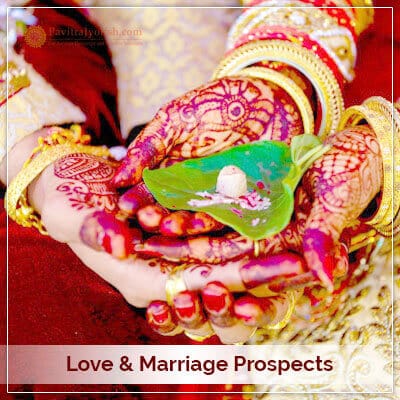 Love and marriage prospects are the explanatory details…