Cancer Weekly Horoscope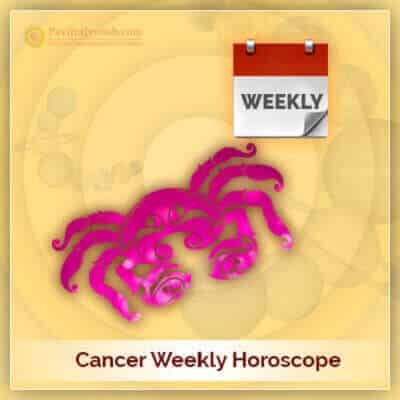 Manage Your Week Activities Smartly – Cancer Weekly Horoscope
Know about Cancer Weekly Horoscope Astrology (Born Between June 22 – July 22)
Cancer Weekly Horoscope gives you week-wise Horoscope reading on your career, finance, health, and other aspects of your life. With Weekly Astrology For Cancer Zodiac Sign predictions, you are at liberty to understand what needs to be done to gain positive results in your field of activity, whether it is job or business By Astrologer in South Delhi. Read Cancer Weekly Horoscope Predictions here.
Cancer Weekly Astrology Prediction for 23 May 2022 to 29 May 2022
23 May 2022 to 29 May 2022: In the first two days of this week, the people of Cancer will be involved in fulfilling several tasks one after the other. Be prepared to meet any celebrities in the areas of film production, writing, music or technology. However, many of your meetings will stay important. From this you will be happy. You will be blessed with good health. If there are any sufferings then it will end. In the next two days of the week, you will be active in fulfilling your work fast. There will be progress in investment and foreign trade. But in personal relations you will have to give some time to understand the partner. In regards to health, there will be some problem. In the last three days of the week, you will earn good progress in social and political life again. But there will be some problem in job areas. Want you future predicted to your favour? Not sure which way your future would turn into? Ask for 5 years prediction report and succeed in your life.
Career Report 1 Year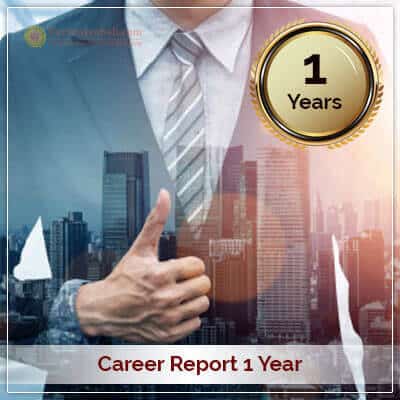 Career has a major role in life. Choosing right kind…
Love and Marriage Prospects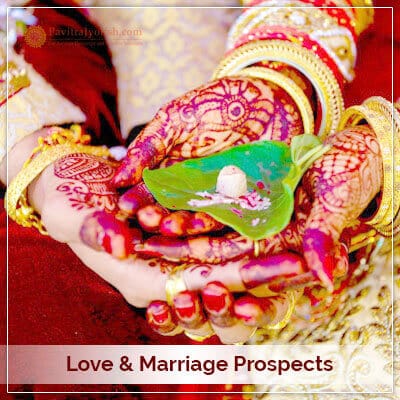 Love and marriage prospects are the explanatory details…