Cancer Weekly Horoscope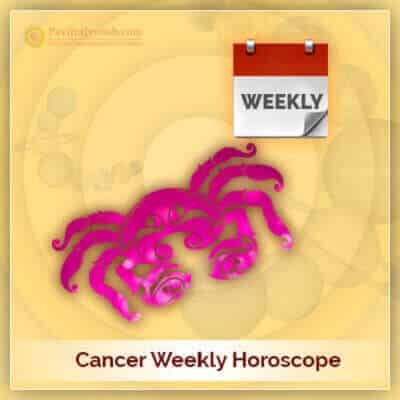 Manage Your Week Activities Smartly – Cancer Weekly Horoscope
Know about Cancer Weekly Horoscope Astrology (Born Between June 22 – July 22)
Cancer Weekly Horoscope gives you week-wise Horoscope reading on your career, finance, health, and other aspects of your life. With Weekly Astrology For Cancer Zodiac Sign predictions, you are at liberty to understand what needs to be done to gain positive results in your field of activity, whether it is job or business By Astrologer in South Delhi. Read Cancer Weekly Horoscope Predictions here.
Cancer Weekly Astrology Prediction for 27 March 2023 to 2 April 2023
27 March 2023 to 2 April 2023: There will be an important lead in the area of livelihood in the starting phase of the week for the Cancerians. You will find yourself in a good health. You will be inclined towards a disciplined daily routine. There are positive indications towards getting rid of past health problems. This week you will be given a very big responsibility due to your professional skills. During the second half of the week, you will be able to achieve the targets in the given time. If you are a student, you will gain a big lead in the related subjects this week. In order to visit religious places; you may plan a pilgrimage in the third phase of the week. There are indications of ups and downs in the health aspects. During the weekend, you will make speedy efforts to make your married life more prosperous. Want you future predicted to your favour? Not sure which way your future would turn into? Ask for 5 years prediction report and succeed in your life.
Career Report 1 Year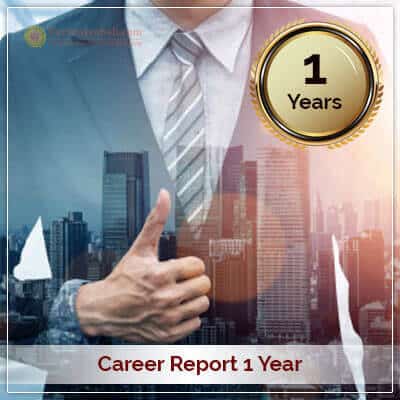 Career has a major role in life. Choosing right kind…
Love and Marriage Prospects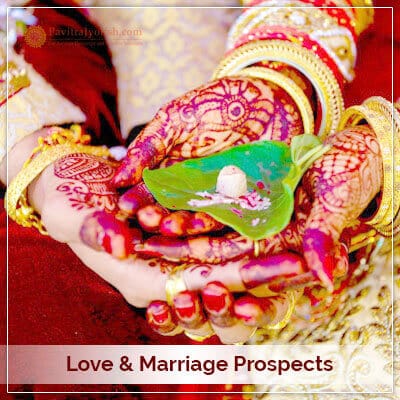 Love and marriage prospects are the explanatory details…