Cancer Weekly Horoscope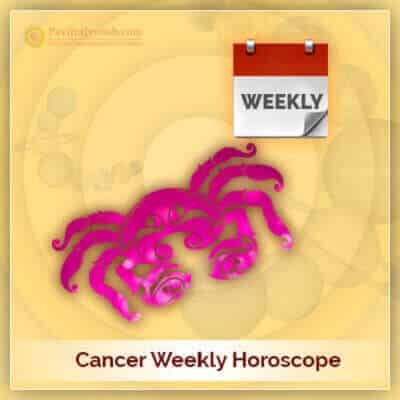 Manage Your Week Activities Smartly – Cancer Weekly Horoscope
Know about Cancer Weekly Horoscope Astrology (Born Between June 22 – July 22)
Cancer Weekly Horoscope gives you week-wise Horoscope reading on your career, finance, health, and other aspects of your life. With Weekly Astrology For Cancer Zodiac Sign predictions, you are at liberty to understand what needs to be done to gain positive results in your field of activity, whether it is job or business By Astrologer in South Delhi. Read Cancer Weekly Horoscope Predictions here.
Cancer Weekly Astrology Prediction for 30 January 2023 to 5 February 2023
30 January 2023 to 5 February 2023: In the first two days of this week, you will endeavor to make your livelihood resourcesbetter. However, you will need to accelerate further in these efforts. Efforts to mobilize some of the technology tools will be intense. During this time, you will spend more money. The situation of disturbance will remain in the personal relationship between the partners. From this you will be disturbed. You will need to spend more time and money in collecting the resources of material happiness. You will have many positive opportunities in the next two days of this week. By this you will be able to fulfill your tasks. Some new service contracts will need the green signal. In the last days of this week, you will have to go to the court in regards to a will and land trade. But there will be constant tension in some areas between the brothers. This will create trouble. Want you future predicted to your favour? Not sure which way your future would turn into? Ask for 5 years prediction report and succeed in your life.
Career Report 1 Year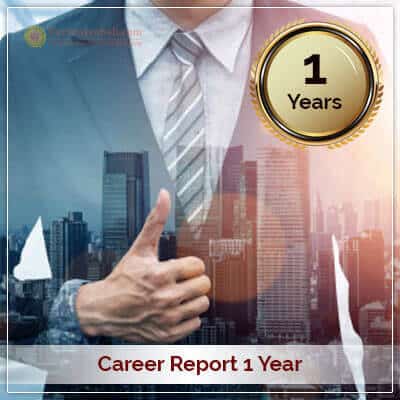 Career has a major role in life. Choosing right kind…
Love and Marriage Prospects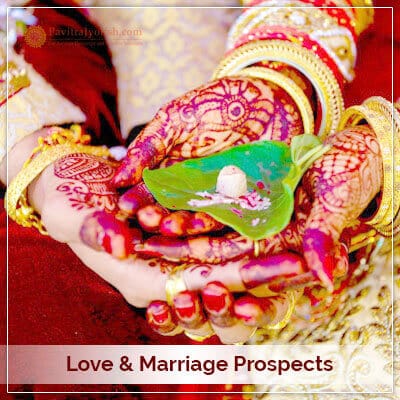 Love and marriage prospects are the explanatory details…