Cancer Weekly Horoscope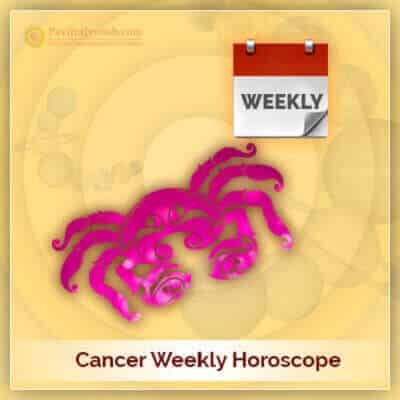 Manage Your Week Activities Smartly – Cancer Weekly Horoscope
Know about Cancer Weekly Horoscope Astrology (Born Between June 22 – July 22)
Cancer Weekly Horoscope gives you week-wise Horoscope reading on your career, finance, health, and other aspects of your life. With Weekly Astrology For Cancer Zodiac Sign predictions, you are at liberty to understand what needs to be done to gain positive results in your field of activity, whether it is job or business By Astrologer in South Delhi.
Cancer Weekly Astrology Prediction for 23 November 2020 to 29 November 2020
23 November 2020 to 29 November 2020:  In the first two days of this week, the people of Cancer will be ready to answer their rivals and maintain their respective image. If you are involved in politics and the areas of law, then you will have a good advantage. This time may be weak for health. You will continue to grow your money and do well in foreign investment. You can give charges to the organization or person for not acting properly. But this will not be so effective for you. Although in the next two days of the week, your focus will remain in the local market. You will continue to pay more attention in order to reach your work in advance. But there may be situations of tension in some matters with father and uncle. By this you will be disturbed. You will be more positive in the last part of this week because you on the one hand you will have money and on the other hand there will be increase in your respect. Want you future predicted to your favour? Not sure which way your future would turn into? Ask for 5 years prediction report and succeed in your life.
Career Report 1 Year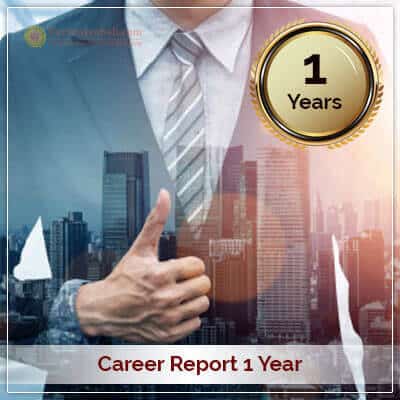 Career has a major role in life. Choosing right kind…
Love and Marriage Prospects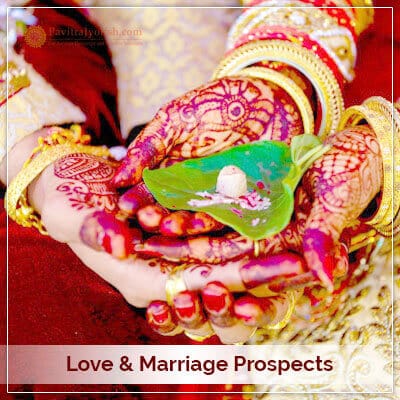 Love and marriage prospects are the explanatory details…