Cancer Weekly Horoscope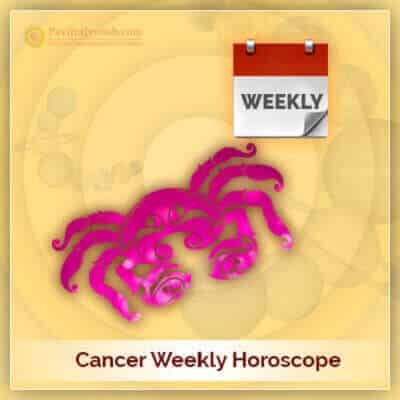 Manage Your Week Activities Smartly – Cancer Weekly Horoscope
Know about Cancer Weekly Horoscope Astrology (Born Between June 22 – July 22)
Cancer Weekly Horoscope gives you week-wise Horoscope reading on your career, finance, health, and other aspects of your life. With Weekly Astrology For Cancer Zodiac Sign predictions, you are at liberty to understand what needs to be done to gain positive results in your field of activity, whether it is job or business By Astrologer in South Delhi. Read Cancer Weekly Horoscope Predictions here.
Cancer Weekly Astrology Prediction for 3 October 2022 to 9 October 2022
3 October 2022 to 9 October 2022: From the initial part of the week, cancerians will see successes in capital investment and foreign affairs. Personnel in remote locations will seek benefits from efforts made in spreading business projects. You will have prospects to possess enhanced strength to defeat your enemies. In work areas, possibilities of transfers can be seen. Sudden change in strategies can result in increased stress. Prospect of good health are moderate. Problems related to STD's and small health issues can trouble you. In this week of politics, technology, medical art will give a tremendous progress in the respective areas. Luck will render in competitive areas. Public and private sectors will give favorable results in interviews. By the middle and end of the week, your health habits will improve and it will help in solving stress. Work and business related fields can have progressive conditions. Wife and kids will have synergy between them. If you are planning to buy house or vehicle, then you can see some favorable conditions in the end of this week and your love relations will be compatible. Want you future predicted to your favour? Not sure which way your future would turn into? Ask for 5 years prediction report and succeed in your life.
Career Report 1 Year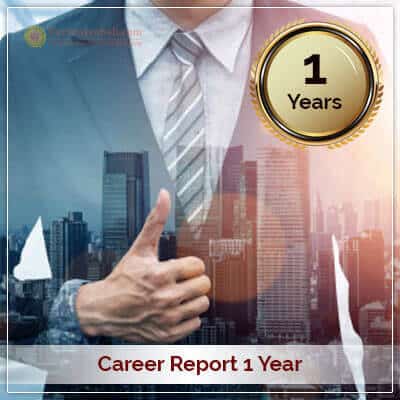 Career has a major role in life. Choosing right kind…
Love and Marriage Prospects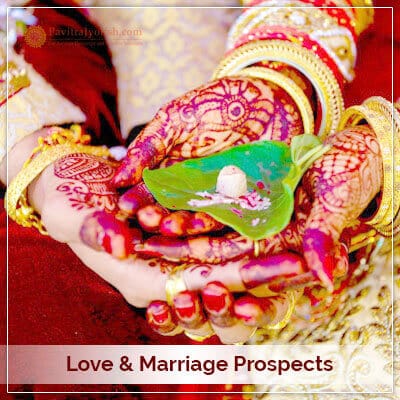 Love and marriage prospects are the explanatory details…