Virgo Weekly Horoscope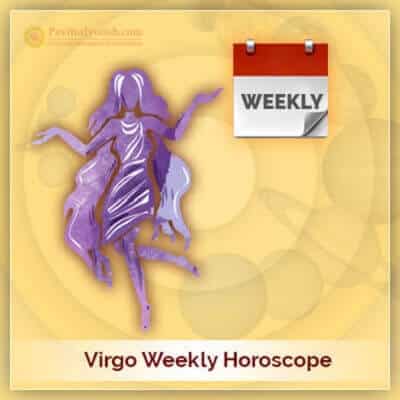 Guide To Manage Your Week Smartly – Virgo Weekly Horoscope
Know about Virgo Weekly Horoscope Astrology (Born Between August 24 – Sept 22)
Virgo Weekly Horoscope offers a week-wise analysis of your life's dimensional aspects encompassing career, finance, education, health, and so on. With Virgo Zodiac Sign Weekly Astrology prediction at your disposal, effective astrological solution you get can transcend success and peaceful living in your life. Read Virgo Weekly Horoscope from our website PavitraJyotish.
Virgo Weekly Astrology Prediction for 27 June 2022 to 3 July 2022
27 June 2022 to 3 July 2022: Efforts made in the past shall give you good results now. You may benefit in the matters related to property assets and inheritances. This will fill you up with a strong desire to redecorate/ renovate your home/ office, specifically in the first half of the week. You may also plan to construct a good house for your family. Intense discussions with father, a father figure or the members of the paternal family are likely. Career matters shall remain sorted largely. Sports, research and creative activities are favoured too. You may also receive some sort of recognition in areas like literature, reading, leadership, marketing/ selling or management. Mid-week, you may have to run around to get some documentation/ paper-work done. Be careful and mindful! For love and relationship matters, situation shall get better, as the week progresses. Health-wise, stars beep a warning signal. Guard against issues related to stomach, GI tract and reproductive organs. Expenses are set to increase, even though nothing troublesome is foreseen for the financial front. Want to know your marriage prospect? What causes delay in your marriage? Choose love and marriage prospects and know about your relationship prospect better.
Book an appointment With Astrologer– 30 minutes
To find solutions pertaining to astrology is an easier task as simplified by advanced…
Book an appointment With Astrologer– 60 minutes
Chief Astrologer Share on Pinterest. Umesh Chandra invites you to meet….