Virgo Weekly Horoscope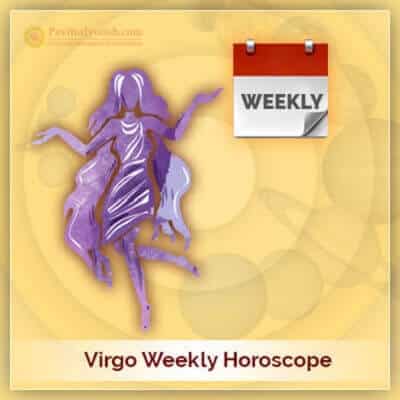 Guide To Manage Your Week Smartly – Virgo Weekly Horoscope
Know about Virgo Weekly Horoscope Astrology (Born Between August 24 – Sept 22)
Virgo Weekly Horoscope offers week-wise analysis on your life's dimensional aspects encompassing career, finance, education, health, and so on. With Virgo Zodiac Sign Weekly Astrology prediction at your disposal, effective astrological solution you get can transcend success and peaceful living in your life.
Virgo Weekly Astrology Prediction for 17 January 2022 to 23 January 2022
17 January 2022 to 23 January 2022: By using your discretion this week, you can adopt new methods to make the business even better, although you will be excited to know the opinion of some customers with the concerned officials. There will be no problem in adopting it. You will be paying equal attention to your family members. If you do a job, then you will be in a tension situation with colleagues in the work area. You will need to work discretionarily. From this you will be happier. However, in this present time, you will have trouble in health due to respiratory and blood disorders. From this you will need to take treatment. In the second part of this week you will be well-equipped. You will be able to relax with work and follow your regular diet. Your earnings in the last part of this week will be high. There will be increase in social credibility. Want to know your marriage prospect? What causes delay in your marriage? Choose love and marriage prospects and know about your relationship prospect better.
Book an appointment With Astrologer– 30 minutes
To find solutions pertaining to astrology is an easier task as simplified by advanced…
Book an appointment With Astrologer– 60 minutes
Chief Astrologer Share on Pinterest. Umesh Chandra invites you to meet….