Virgo Weekly Horoscope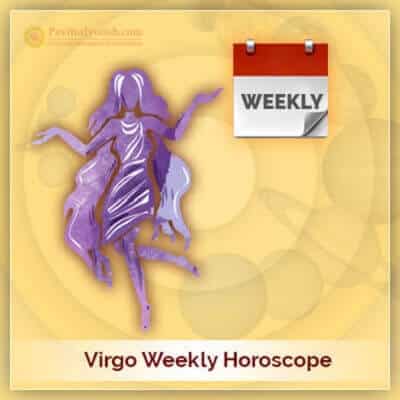 Guide To Manage Your Week Smartly – Virgo Weekly Horoscope
Know about Virgo Weekly Horoscope Astrology (Born Between August 24 – Sept 22)
Virgo Weekly Horoscope offers a week-wise analysis of your life's dimensional aspects encompassing career, finance, education, health, and so on. With Virgo Zodiac Sign Weekly Astrology prediction at your disposal, effective astrological solution you get can transcend success and peaceful living in your life. Read Virgo Weekly Horoscope from our website PavitraJyotish.
Virgo Weekly Astrology Prediction for 20 March 2023 to 26 March 2023
20 March 2023 to 26 March 2023: From the beginning of the week itself, there will be a fair deal of success in terms of finance and foreign matters for the Virgos. There will be favorable moments for you in the legal areas too. The first part of this week may cause some health concerns to you. There could be some internal health issues during this phase. You will enjoy a very fortunate phase of time during the midweek. You will also be successful in gaining a grip in the social matters as well as the government and private areas. A higher degree of comfort and joy will prevail in the family. The efforts made in the past would yield good results. There will be a great deal of success in the business and service sectors in the third phase of this week. There are possibilities that you may bring some luxury items to home. Physically, your health will be robust and you will feel energetic during the third phase of this week. There could be issues in the remaining phases. You would enjoy higher financial returns during this weekend. You will be able to develop a friendly relationship with your partner during the last phase of the week. Want to know your marriage prospect? What causes delay in your marriage? Choose love and marriage prospects and know about your relationship prospect better.
Book an appointment With Astrologer– 30 minutes
To find solutions pertaining to astrology is an easier task as simplified by advanced…
Book an appointment With Astrologer– 60 minutes
Chief Astrologer Share on Pinterest. Umesh Chandra invites you to meet….