Virgo Weekly Horoscope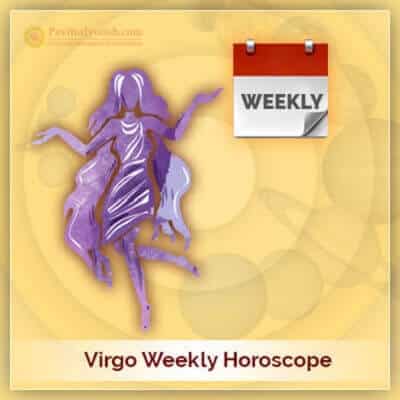 Guide To Manage Your Week Smartly – Virgo Weekly Horoscope
Know about Virgo Weekly Horoscope Astrology (Born Between August 24 – Sept 22)
Virgo Weekly Horoscope offers a week-wise analysis of your life's dimensional aspects encompassing career, finance, education, health, and so on. With Virgo Zodiac Sign Weekly Astrology prediction at your disposal, effective astrological solution you get can transcend success and peaceful living in your life. Read Virgo Weekly Horoscope from our website PavitraJyotish.
Virgo Weekly Astrology Prediction for 25 September 2023 to 1 October 2023
25 September 2023 to 1 October 2023: Virgos will be particularly more courageous and determined from the beginning of the week itself. There will be a good bonding between you and your brother. If there are any issues, they will be resolved with ease. You will be fortunate from the beginning of the week itself. You will gain a big success in the political and professional fronts. You should take the opinions of related people before taking a final decision. Your health may not be very bright during this time. During the midweek, you will get more stability in your health as well as in the business aspects too. There will be good progress in the residence and vehicle matters. Your parents will be particularly happy with your deeds. You will witness many happy and satisfactory moments in your marital life. You will be considered as a good householder by others. In the weekend, you will feel love and affection in your personal relations. You will be able to resolve the differences. Want to know your marriage prospect? What causes delay in your marriage? Choose love and marriage prospects and know about your relationship prospect better.