Virgo Weekly Horoscope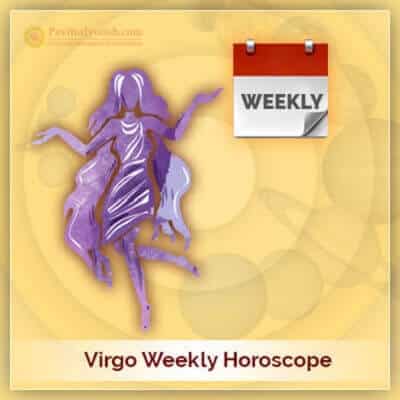 Guide To Manage Your Week Smartly – Virgo Weekly Horoscope
Know about Virgo Weekly Horoscope Astrology (Born Between August 24 – Sept 22)
Virgo Weekly Horoscope offers a week-wise analysis of your life's dimensional aspects encompassing career, finance, education, health, and so on. With Virgo Zodiac Sign Weekly Astrology prediction at your disposal, effective astrological solution you get can transcend success and peaceful living in your life. Read Virgo Weekly Horoscope from our website PavitraJyotish.
Virgo Weekly Astrology Prediction for 28 November 2022 to 4 December 2022
28 November 2022 to 4 December 2022: Virgo's from the first part of the week, in many cases can seek success. In capital investment and foreign affairs, you will get benefits as desired. There will be increase of power for defeating the opponent forces. If you have any court dispute you will indicate more strength. You will receive more warmth from maternal grandparents and benefits from partial funding. Health-wise the middle part of this week will be more compatible. You will resolve issues related to health.  Wife and children will have high level of synergy between them. Employment related areas will get intended benefits in the middle of this week. Last part of the week will strengthen the hold on real estate. Any hindrance in between you and your rights will have favorable chances to get finished. In the end of the week, your health can be little un-favorable to you. Plus expenditure can bring in plethora. Want to know your marriage prospect? What causes delay in your marriage? Choose love and marriage prospects and know about your relationship prospect better.
Book an appointment With Astrologer– 30 minutes
To find solutions pertaining to astrology is an easier task as simplified by advanced…
Book an appointment With Astrologer– 60 minutes
Chief Astrologer Share on Pinterest. Umesh Chandra invites you to meet….