Virgo Weekly Horoscope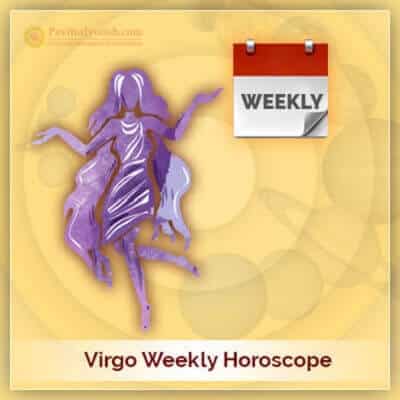 Guide To Manage Your Week Smartly – Virgo Weekly Horoscope
Know about Virgo Weekly Horoscope Astrology (Born Between August 24 – Sept 22)
Virgo Weekly Horoscope offers week-wise analysis on your life's dimensional aspects encompassing career, finance, education, health, and so on. With Virgo Zodiac Sign Weekly Astrology prediction at your disposal, effective astrological solution you get can transcend success and peaceful living in your life.
Virgo Weekly Astrology Prediction for 23 November 2020 to 29 November 2020
23 November 2020 to 29 November 2020:  In the first two days of this week, if the people of Virgo Zodiac, if you are associated with any political or public work, then you will need to speak carefully in some controversial cases only then will you be benefited. Otherwise you will continue to lose your fortune. However, you may have to deal with the lack of physical pleasures. During this, the situation of progress in the payment of loans will remain. In the next two days of the week, you will continue to make progress in the areas of employment. Health will remain pleasant because you will keep the rules in mind. During this time some of your proposals can be rejected which are of one sided profit. In the last days of the week, you will benefit from some land work. If there are any fights and disputes then you will need to be more active to settle them. During this time your health will be week. Want to know your marriage prospect? What causes delay in your marriage? Choose love and marriage prospects and know about your relationship prospect better.
Book an appointment With Astrologer– 30 minutes
To find solutions pertaining to astrology is an easier task as simplified by advanced…
Book an appointment With Astrologer– 60 minutes
Chief Astrologer Share on Pinterest. Umesh Chandra invites you to meet….