Libra Weekly Horoscope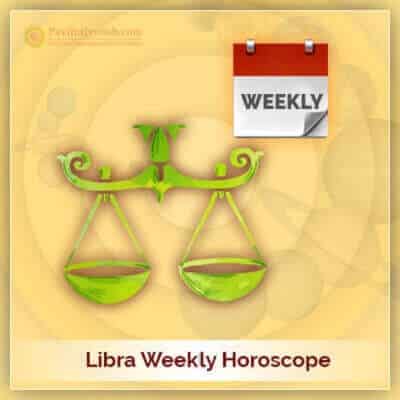 Manage Your Weekly Activities Smartly – Libra Weekly Horoscope
Know about Libra Weekly Horoscope Astrology (Born Between September 23 – October 23)
Wonder how to chalk out your weekly activities? Libra Weekly Horoscope can help you manage it better. With Libra Astrology Predictions this week at your disposal managing your life's activities can be more efficient and easy for you. Effective guidelines and remedial measures provided by the Best Astrologer in South Delhi in this regard can broaden your horizon about managing your career, business, finance and other aspects of your life. Read Libra Weekly Horoscope from our website PavitraJyotish.
Libra Weekly Astrology Prediction for 23 May 2022 to 29 May 2022
23 May 2022 to 29 May 2022: In the first two days of this week, people of Libra zodiac will be able to beat their competitors in related sports and competitive areas because you will be equipped with auspicious and positive capabilities. During this time you will be blessed with good health. You will have good results in study. This will benefit you. If you do a job then you or are involved in any industry, you will have a good advantage. But you will be disturbed by some things of your child. In the next two days of the week, you will be able to make your income even better. You will see that there is a lot of improvement in the child's side. But you will have to give more time to improve them completely. In the last three days of this week, you will be disturbed by increasing expenditure and job pressure. In personal relationship, there will be some stress situation for the partner. By this you will be troubled. Worry about your career? Not being able to make a right career choice. Avail our career report and demystify the success and unanswered mystery of your career's growth.