Libra Weekly Horoscope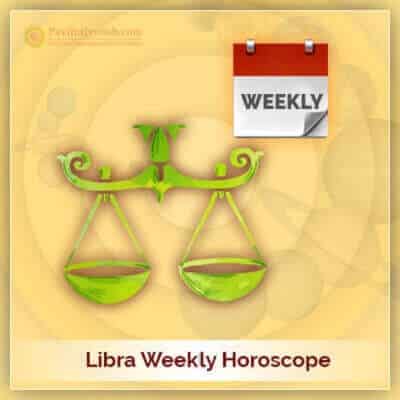 Manage Your Weekly Activities Smartly – Libra Weekly Horoscope
Know about Libra Weekly Horoscope Astrology (Born Between September 23 – October 23)
Wonder how to chalk out your weekly activities? Libra Weekly Horoscope can help you manage it better. With Libra Astrology Predictions this week at your disposal managing your life's activities can be more efficient and easy for you. Effective guidelines and remedial measures provided by Best Astrologer in South Delhi in this regard can broaden your horizon about managing your career, business, finance and other aspects of your life.
Libra Weekly Astrology Prediction for 06 December 2021 to 12 December 2021
06 December 2021 to 12 December 2021: This week you will be meeting with family members. At the same time, they will not miss the advice to complete certain tasks. However you will need to be more active for this than before. This week, you will be in an effort to resolve your land dispute. But the opposition parties will engage you further. You may indulge in legal matters. In the second part of this week, you will be busy focusing on the areas of livelihood. You will be in the mood to set up some equation to lift your organization further. However, this increasing pressure will have some adverse effect on your health. This will require you to take some treatment. In the last part of this week you will get a good working environment in the professional front. Health will be favorable and good. This will make you happy. Worry about your career? Not being able to make a right career choice. Avail our career report and demystify the success and unanswered mystery of your career's growth.