Libra Weekly Horoscope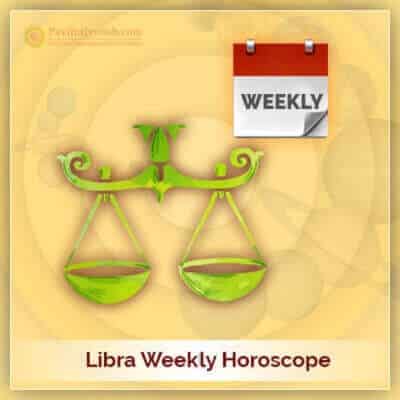 Manage Your Weekly Activities Smartly – Libra Weekly Horoscope
Know about Libra Weekly Horoscope Astrology (Born Between September 23 – October 23)
Wonder how to chalk out your weekly activities? Libra Weekly Horoscope can help you manage it better. With Libra Astrology Predictions this week at your disposal managing your life's activities can be more efficient and easy for you. Effective guidelines and remedial measures provided by the Best Astrologer in South Delhi in this regard can broaden your horizon about managing your career, business, finance and other aspects of your life. Read Libra Weekly Horoscope from our website PavitraJyotish.
Libra Weekly Astrology Prediction for 30 January 2023 to 5 February 2023
30 January 2023 to 5 February 2023: In the first two days of this week you will be able to make your status in the local market. This will benefit you. There will be opportunities for progress in higher and technical education sectors. If you are going to give an interview, you will be successful during this time. But in the areas of job there will be trouble with the deteriorating environment. You will be engaged in contacting with the concerned people in this matter. During this time, you will be excited to work on any religion benefit. In the next two days of this week, you will be blessed with good health and there will be a good progress in the work-life as well. Your rights will also increase. During this you will get the benefit of the building. Your knowledge level will remain intense in the last three days of this week. While you will be satisfied with the progress of the child's side, love relations will also be favorable and good. The result will be pleasing to you. Worry about your career? Not being able to make a right career choice. Avail our career report and demystify the success and unanswered mystery of your career's growth.