Libra Weekly Horoscope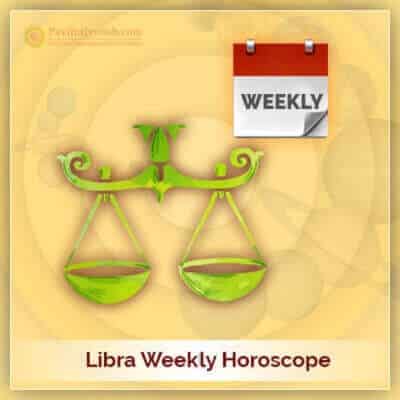 Manage Your Weekly Activities Smartly – Libra Weekly Horoscope
Know about Libra Weekly Horoscope Astrology (Born Between September 23 – October 23)
Wonder how to chalk out your weekly activities? Libra Weekly Horoscope can help you manage it better. With Libra Astrology Predictions this week at your disposal managing your life's activities can be more efficient and easy for you. Effective guidelines and remedial measures provided by the Best Astrologer in South Delhi in this regard can broaden your horizon about managing your career, business, finance and other aspects of your life. Read Libra Weekly Horoscope from our website PavitraJyotish.
Libra Weekly Astrology Prediction for 3 October 2022 to 9 October 2022
3 October 2022 to 9 October 2022: Libra zodiac will have important progress in enhancing their expertise. People in art, literature, music, technology, beauty, contracts, management, leadership, medicine, higher education, film can see chances of promotions in respective fields. Given interviews will prompt successes. Expected success can be attained in sources of incomes. Family life will have qualitative changes in level of living. Your financial situations will remain much higher than before. But middle part of this week could allow health conflicts. Although funds will be strengthen and investments will be profitable. In legal issues you will have more strength to defeat opponent. Related service areas will have sudden chances of transfers. The last part of this week will give compatibility in many contexts. Your health will be good. Previous difficulties will have chances to get possible solutions. A high degree of synergy will remain with your wife and children. You will trend to impersonate the purchase of your partner's desired jewelry and clothes. Worry about your career? Not being able to make a right career choice. Avail our career report and demystify the success and unanswered mystery of your career's growth.