Libra Weekly Horoscope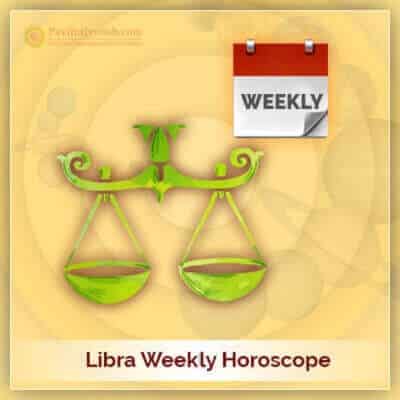 Manage Your Weekly Activities Smartly – Libra Weekly Horoscope
Know about Libra Weekly Horoscope Astrology (Born Between September 23 – October 23)
Wonder how to chalk out your weekly activities? Libra Weekly Horoscope can help you manage it better. With Libra Astrology Predictions this week at your disposal managing your life's activities can be more efficient and easy for you. Effective guidelines and remedial measures provided by the Best Astrologer in South Delhi in this regard can broaden your horizon about managing your career, business, finance and other aspects of your life. Read Libra Weekly Horoscope from our website PavitraJyotish.
Libra Weekly Astrology Prediction for 5 June 2023 to 11 June 2023
5 June 2023 to 11 June 2023: This week your luck will support you in many ways. You will be always engaged in establishing your reputation in the business market. You will be more courageous and active. But there could be some issues in the household which will you will soon take care of. Health will not be very good. This will give you discomfort. In the second phase of the week you will be keen to expand your business in new areas. Your wish will be to expand your business and run it in the same way as before but in multiple places and gain a lead in the market. Health will get normal in the second phase. You will speed up your efforts to achieve higher income in the last phase of the week. You will be particularly very active in the love life throughout this week. Apart from this, you will be keen to make your children more successful in their studies or in the job career. Worry about your career? Not being able to make a right career choice. Avail our career report and demystify the success and unanswered mystery of your career's growth.