Capricorn Weekly Horoscope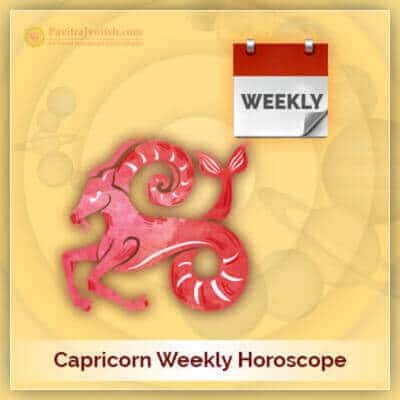 Salient Solution For Your Week-Wise Activity Management
Know about Capricorn Weekly Horoscope Astrology (Born Between December 22 – January 20)
Capricorn Weekly Horoscope reveals to you what sets to happen within a week of a particular month of a year. This way, you will be able to chalk out your weekly plans and manage your priority wisely. Capricorn Weekly Horoscope predictions are very useful for the natives enabling them make a right decision with regard to their career/business or personal life. Consult Vedic Jyotish In Delhi.
Capricorn Weekly Astrology Prediction for 26 September 2022 to 2 October 2022
26 September 2022 to 2 October 2022: From the first part of this week Capricorn born will be promoted in many cases and areas. Earnings will benefit from desired sources. Liquid capital levels will be stronger than ever. There will be good improvement in the level of living in your family. A favorite object might be purchased by you with the help of your friend. Personal relations will strengthen with the people who are in your close proximity. There will be progress in the fields of Literature, beauty film, dance, management, technology and teaching. You will get desired results in the competitive areas. In the middle of the week, the health prospect won't be that good. There will be problems with your genitals. Court cases will progress in your benefit. Your opponent might plan something to decrease your enthusiasm. There are chances of transfer in your work areas. You might have to work hard in the market to get sales for your routine work. In the last part of the week you will get relatively more positive results. Health and other related matters will be good. Want to get the best astro solution to your life related problem? Our life reading report is just comprehensive solution guide. Get it today.
Remedial Solution for Career Issue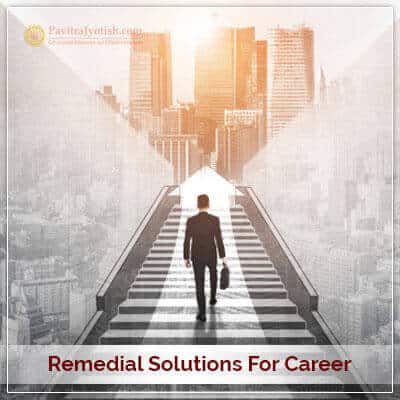 Career holds significant value for someone. Without a…
Remedial Solution for Personal Issue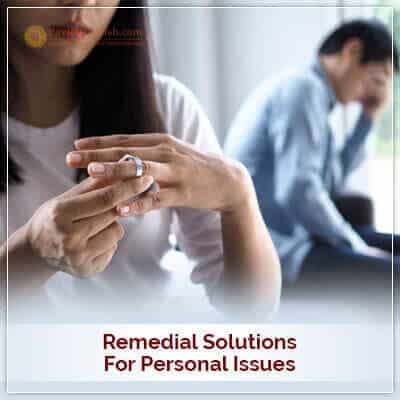 The stars and planets have their astrological significance…