Capricorn Weekly Horoscope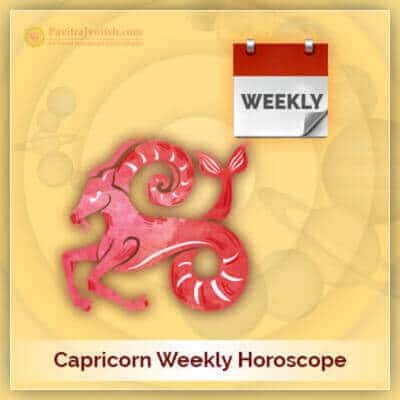 Salient Solution For Your Week-Wise Activity Management
Know about Capricorn Weekly Horoscope Astrology (Born Between December 22 – January 20)
Capricorn Weekly Horoscope reveals to you what sets to happen within a week of a particular month of a year. This way, you will be able to chalk out your weekly plans and manage your priority wisely. Capricorn Weekly Horoscope predictions are very useful for the natives enabling them make a right decision with regard to their career/business or personal life. Consult Vedic Jyotish In Delhi.
Capricorn Weekly Astrology Prediction for 23 May 2022 to 29 May 2022
23 May 2022 to 29 May 2022: In the first two days of this week, people of Capricorn will continue to explore on any further breaks and termination of the terms of service. You will see that more positive things will continue to emerge in your favour. From this you will be happy because it will be very embarrassing for you. If you are married, then the issues which are concerned will improve. Your feelings towards the partner will remain good. In your life, their arrogance will continue to grow. In the next two days of the week though, you will continue to work hard to fulfil some tasks. But here you will continue to simplify your work with discretion. In the last three days of the week, you will be doing well in higher education and technical education. You will remain with an experienced person and an elderly person. From this you will be happy. Want to get the best astro solution to your life related problem? Our life reading report is just comprehensive solution guide. Get it today.
Remedial Solution for Career Issue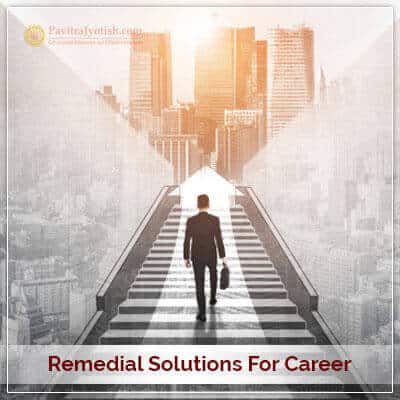 Career holds significant value for someone. Without a…
Remedial Solution for Personal Issue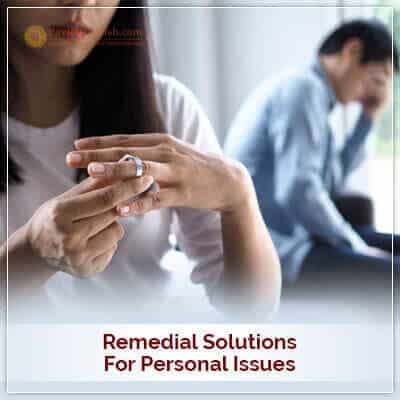 The stars and planets have their astrological significance…