Capricorn Weekly Horoscope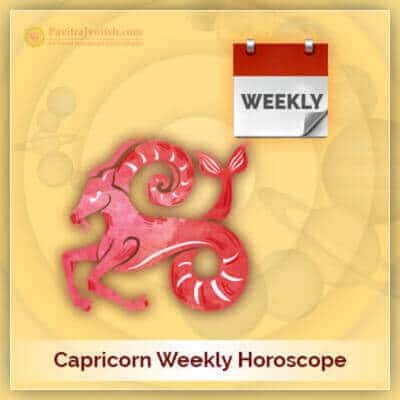 Salient Solution For Your Week-Wise Activity Management
Know about Capricorn Weekly Horoscope Astrology (Born Between December 22 – January 20)
Capricorn Weekly Horoscope reveals to you what sets to happen within a week of a particular month of a year. This way, you will be able to chalk out your weekly plans and manage your priority wisely. Capricorn Weekly Horoscope predictions are very useful for the natives enabling them make a right decision with regard to their career/business or personal life.
Capricorn Weekly Astrology Prediction for 30 November 2020 to 06 December 2020
30 November 2020 to 06 December 2020: The time and tide plan to favour you, this week. Add to this positive vibe, by being positive yourself, urges the cosmos. There will e ups and downs or minor tiffs/ glitches, but nothing will be insurmountable, given you remain sorted. Pursuits like dancing, swimming, commissioning, leading, working-out, playing, counseling, instructing etc. shall be favoured. You may also be able to impress your seniors or peers in this phase. With due patience and enthusiasm, you will be able to accomplish any task now. In love relations, the situation may remain as it has been in the last few weeks. Not much change is foreseen. Singles, though, may come across someone interesting and inspiring – the foundation of a long lasting bond may be laid. Health remains just about average. Expenses look set to escalate. Be careful in all matters concerning finances. Travel for work/ business is likely. Want to get the best astro solution to your life related problem? Our life reading report is just comprehensive solution-guide. Get it today.
Remedial Solution for Career Issue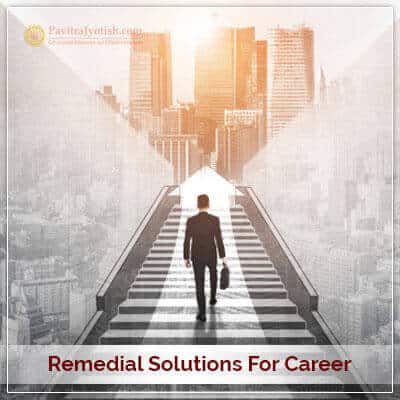 Career holds significant value for someone. Without a…
Remedial Solution for Personal Issue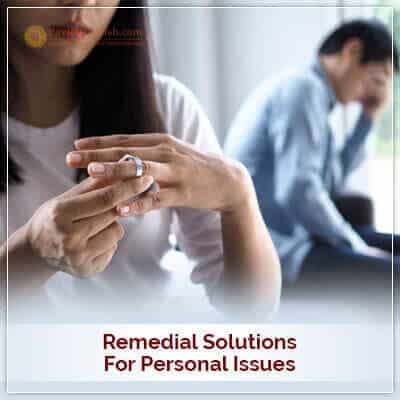 The stars and planets have their astrological significance…