Capricorn Weekly Horoscope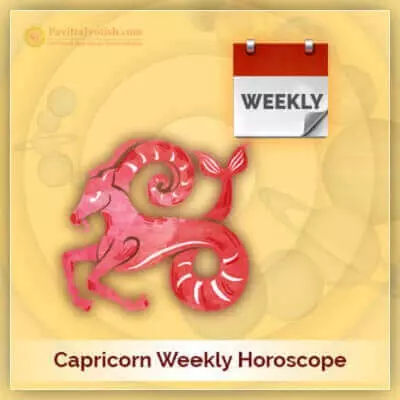 Salient Solution For Your Week-Wise Activity Management
Know about Capricorn Weekly Horoscope Astrology (Born Between December 22 – January 20)
Capricorn Weekly Horoscope reveals to you what sets to happen within a week of a particular month of a year. This way, you will be able to chalk out your weekly plans and manage your priority wisely. Capricorn Weekly Horoscope predictions are very useful for the natives enabling them make a right decision with regard to their career/business or personal life. Consult Vedic Jyotish In Delhi.
Capricorn Weekly Astrology Prediction for 11 December 2023 to 17 December 2023
11 December 2023 to 17 December 2023: In the first two days of this week, people of Capricorn will be engaged in furthering the process of increasing their business. However, there will be some mistake in the first attempt to create business proposals. Because of this you will need to improve in the coming time. You will be moving forward towards major changes with some small improvements. In this situation, there will be blood pressure and respiratory problems. This will require you to take treatment for some time. However, in the next two days ahead of this week, on the one hand, you will be having progress in high-end business. At the same time, there will be a good progress in keeping yourself healthy. You will see that you will be able to create your reputation in the open market. In the next three days ahead of this week, you will have a good earning position. In the relations of love, you will continue to meet the expectations of your companion. You will be happy from the children side. Want to get the best astro solution to your life related problem? Our life reading report is just comprehensive solution guide. Get it today.
Remedial Solution for Career Issue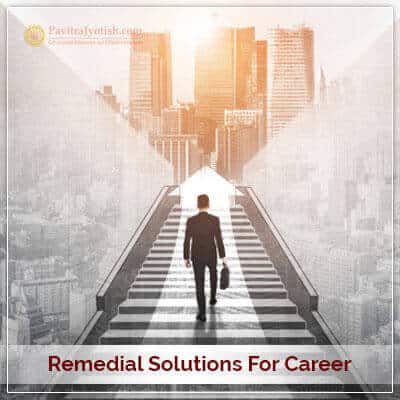 Career holds significant value for someone. Without a…
Remedial Solution for Personal Issue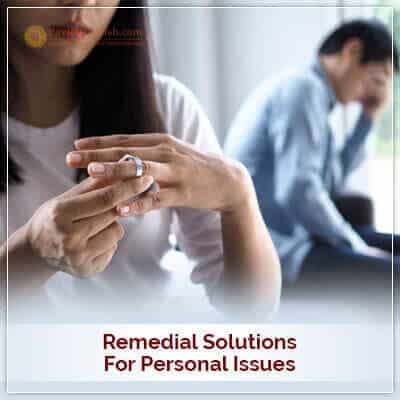 The stars and planets have their astrological significance…