Pisces Daily Horoscope (Born Between February 19 – March 20)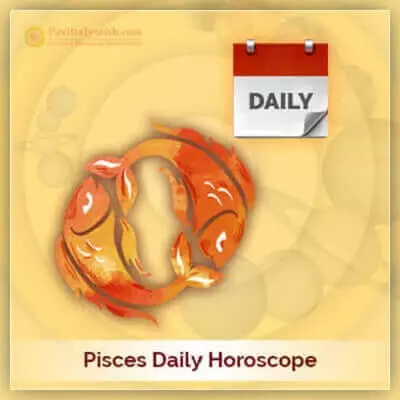 Know How You Stand In Your Daily Life, Pisces
Daily Horoscope Importance for Pisces Zodiac Sign
Pisces Daily Horoscope or Pisces Today Horoscope gives you an astrological account of your life in a given day. Means, you get to know your planet and its impact on your horoscope so that proper planning you can make to get the positive results of your action. Know your Pisces Today Zodiac Free Astrology and make your daily activity easy to do.
Pisces Daily Horoscope Predictions guides about favorable time step out of your comfort zone and go all out. You can read your Pisces Zodiac Sign Daily Astrology and you can easily find daily benefits positively.
Today Pisces Horoscope (21 March 2023)
21 March 2023: It will be a satisfying day with regard to the comforts of vehicle and property. You would earn wealth and prosperity from various sources. You will be able to enjoy a good level of physical fitness. Past problems would be resolved today. You will cherish some sweet moments in the love life after making some efforts for the same. Today money will flow at a very slow pace. You should deal it wisely.  Want to get the best astro solution to your life related problem? Our life reading report is just comprehensive solution-guide. Get it today.